So, school's been cancelled for the indefinite future and you're about to become a homeschooling parent, maybe for the first time. Now that you're stuck at home with the kids for the next two, four…ten weeks, what in the world are you going to do?
Depending on how much guidance and e-learning resources your school is providing, you may be feeling nervous that your kids going to fall behind in their schoolwork — and you may even feel totally unequipped to take over a lot of their educational guidance and find an educational schedule that will work.
Don't worry! We've got your back.
As a homeschooling mom myself — and with a few others right here on our team — I have a few tips for how to get through these next few weeks feeling confident about what your kids are learning with these homeschooling tips. They're pretty easy, I promise.
Related Posts You Might Like:
Creating a homeschool schedule: 8 different ideas to help you figure out what will work best for you.
10 simple writing exercises for kids that don't even feel like schoolwork
Our favorite online learning resources: 8 great sites to bookmark
Stream these 15, kid-friendly educational documentaries (they're not just made for kids!)
CMP is an rstyle and Amazon affiliate
First, don't stress! You can do this!
Above all, I want you keep in mind that this is a strange time, and we're all figuring it out day by day, as we go along. Relax, then try to make this a time of relaxed learning for your kids too, rather than a work, work, work mentality filled with packets of worksheets and testing drills.
We have shared a bunch of different ideas for creating a homeschool schedule, and it's a terrific source of inspiration. But don't feel like you need to be super-scheduled, either.
Our friend Jill Krause's Instagram stories reminded us not that we don't need to stress ourselves out by planning a full 8:00 a.m. to 3:00 p.m. curriculum. You can finish school "work" in just a few hours when you're educating from home And former teacher Allison Olfelt of @ohmyfamily agreed with her take.
So, go easy on yourself, take a deep breath, and if you have the luxury of staying home, look at this as a chance to bond with your kids, as Dr. Ginsburg taught us last week.
You can also try to see this as a chance to take a break from your ordinary grind, and enjoy allowing the kids the freedom to learn on their own terms for a while.
In the meantime, follow these simple homeschooling tips, make use of the list of homeschooling resources for newbies that I put together , and take it slow. I know you can do it!
Related: The most reassuring, helpful, and detailed expert tips for talking to kids about COVID-19
Homeschooling tips for elementary-age kids
If you have elementary age kids at home right now, you're probably worried they're going to learn those critical reading and math skills they just may be hitting their stride on at this point in the school year. Meanwhile, they're probably more upset about about missing recess and seeing their friends. That means this is all about making homeschooling fun! For both of you.
And of course, these are all great ideas for teens too — just adjust the activities by age.
For ELA: Read all the books
My first homeschooling tip is that you have a lot of what you need already. Scour your bookshelves at home for any good books you haven't read recently. Make a read-aloud pile of chapter books you can read to your kids while they color or do puzzles on the floor. Take a look at this list of the best children's books of the year that you can download, or borrow online as free e-books from your library.
I also suggest you make a "read to yourself" stack that the kids can flip through while you catch up on your own favorite book (or emails, work, food prep). Set timers, make or print reward charts, or pair reading with fun related activities to motivate them to get that reading time in.
For science: Go on a nature walk outdoors, or take advantage of online tech resources indoors
If you live in an area where you can avoid crowds and still get out in nature, take advantage!  Grab some journals or blank books and colored pencils and hit the trail. (If not, throw open the windows and watch for birds or new flowers blooming.) Stop every once in a while to let the kids color what they see. Then, when you get back home, look up what you saw on Google. Older kids could even put together a powerpoint presentation for you about what they learned. Science class, done.
If you're staying indoors, there are tons of videos on the streaming channels, as well as YouTube channels and top science apps. The Crash Course YouTube channel is a big favorite with kids on all kinds of subjects, not just science. And we still love BrainPop videos and BrainPop Jr. — ask your school to see if they have a free sign-up code you can use.
And check out our really comprehensive guide to at-home science activities for kids on Cool Mom Tech. It's sorted by age, K-12, and includes even more resources for you.
For math: There are so many great apps!
We have shared so many of the best math apps for kids of all ages on Cool Mom Tech, from fun and free to more advanced for a fee.  Prodigy is one program recommended by a lot of schools.
Another fantastic and totally free resource is Khan Academy, which is even used by thousands of school systems. They have an early math option as well as a general arithmetic option for elementary-aged kids; but Khan also offers an option to choose your mathwork by grade. If you want more structured learning and practice than just "go play with this app for 30 minutes." It's is a great place to start.
For social studies: Let Netflix do some of the heavy lifting.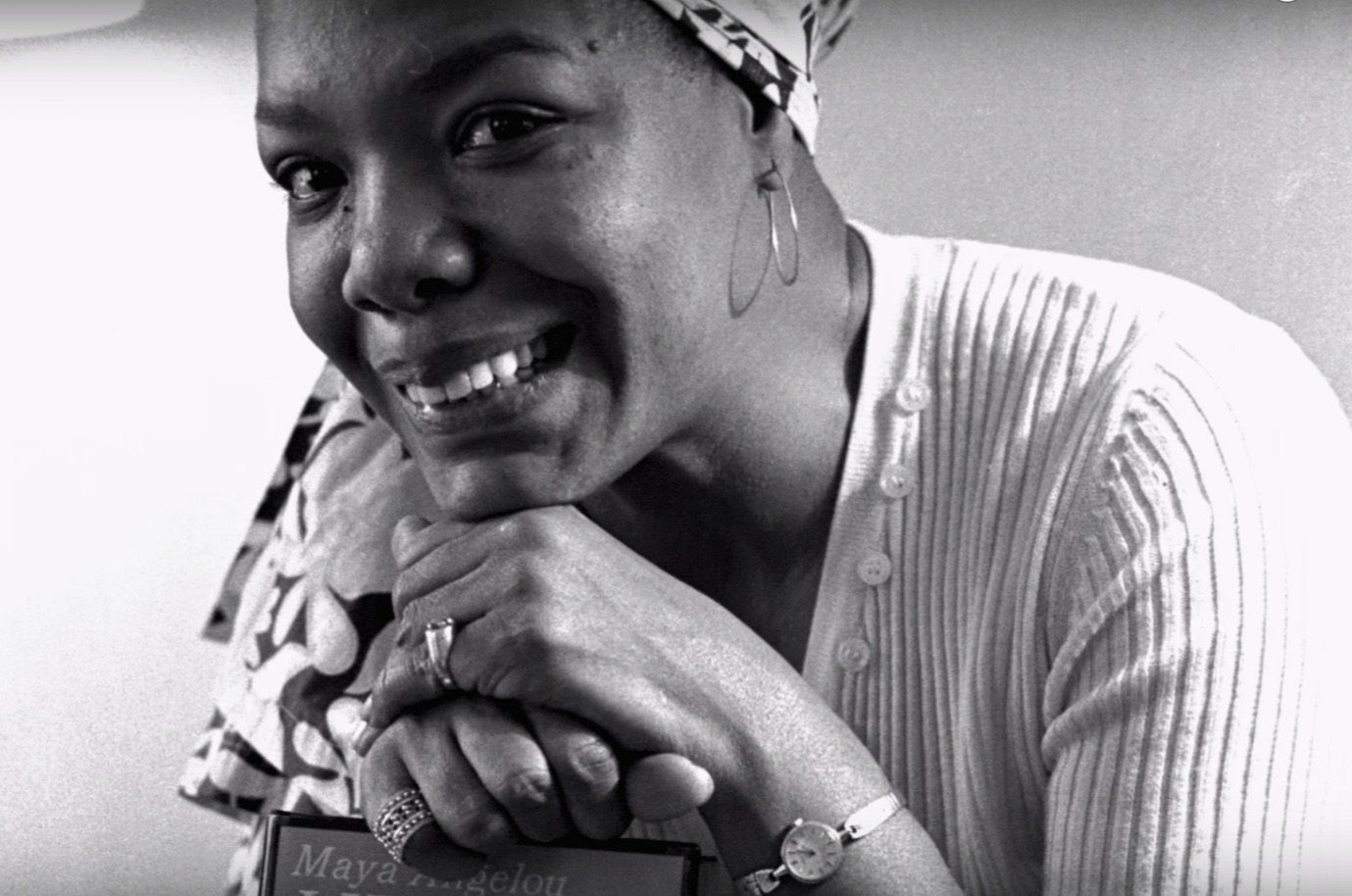 Stil I Rise: The Maya Angelou Documentary
While I'm not suggesting you just set your kids in front of the TV the whole time they're on break, pro homeschooling tip: you can find some amazing educational shows and documentaries on Netflix. Just google "Netflix movies" along with whatever topic you're studying, and I guarantee there's a homeschool mom who's already put together a whole playlist of educational shows.
While this works great for any subject, it's so perfect for bringing history to life, whether you're studying American history, world cultures, or biographies of notable people through the ages that give kids a portrait of different times.
One more tip: turn on the subtitles while you watch. It will help kids with their reading skills too.
Related: Creating a homeschool schedule: 8 different ideas to help you figure out what will work best for you.
For electives: Ask your kids to pick something new they want to learn. 
Do they want to know how to speak Spanish or Chinese? Sign up for an Outschool class or download the Droplets app or Duolingo. which is always popular.
If you know how to sew or bake, or play chess or write comedy sketches, teach them. (Psst…baking is good for math skills, as Joy Cho reminded us recently.)
If your friend has insane calligraphy skills, maybe she can create and share some traceable practice sheets with you via email. It's also a good time for kids to learn cursive.
Look on Teachers Pay Teachers for a cheap (or even free) curriculum about the election or climate change, or whatever intrigues your kids at the moment.
Don't forget PE!
Even if you don't have a backyard, you can walk around the block if you can keep distance from others. Or if you're indoors. Liz is planning on learning TikTok dances with her kids (have you seen our mom-daughter TikTok dance challenges on Insta?), playing Just Dance, and looking into online yoga videos — all at her kids' suggestions.
The resources really are endless, and allowing your kids to have an "elective" can keep the day fun and interesting, just as it is in a school.
Note: All of these ideas work great for older kids too. Just scale up as needed.
Related: 8 fantastic online educational resources for parents bringing the learning home right now
Homeschooling tips for middle- and upper-school age kids
It's going to be trickier for you to keep up with your older kids' studies, because their curriculum is far more rigid In fact, their teachers may even be making online lectures available, or sending digital assignments to the kids. If that's the case, your job is mainly monitoring homework and study time.
The downside is that the kids will be on their computers a lot during this period. So I advise you try to find fun, screen-free activities to break things up, like a fun board game for the whole family, or even prepping lunch together.
However if their teachers are not providing specific assignments or your school is more limited in terms of online learning resource, you can still give your kids grade-appropriate assignments to keep them on track.
Start with the ideas above, and then check these ideas, with high schoolers specifically in mind.
Related: Best homeschooling resources right now for newbies: Science, math, ELA, and social studies
Again, read all the books. 
Publisher's Weekly's best YA books of 2019
This is a great chance for your kids to find out what they're interested in. Really. My best suggestion: Don't make any specific assignments for your kids about what they have to read. Just brew some coffee, pull out the blankets and comfy pillows, and designate 30-45 minutes of quiet reading time together on the sofa each day.
This doesn't have to be all about Beowulf. Remember, graphic novels, sports biographies, plays, poetry, non-fiction…it's all reading. And audiobooks are a great option too, by the way. If they had a say in the book, they're more likely to be into it.
If you want to, dedicate some time each day to talk over what they're reading about, whether it's part of "class time" or over dinner. It may become a favorite routine, and you'll probably instill a new love for learning in the kids.
Sign up for Khan Academy…as a teacher. 
Khan Academy is an amazing free resource — it's truly incredible how much you can find there. They've even added a new landing page for parents with kids out of school due to Coronavirus closures, to help you find your way around as a newbie. (See? You have tons of support, and not just here!)
Now math is one of those subjects that stresses out new homeschooling parents most, because we don't all remember the ins and outs of "new math," let alone trig or pre-calc. Fortunately, Khan helps so much here. I'd start by choosing your child's math level and asking them to complete the "mission," which is kind of like an overview assessment. Khan's hints and tutorial videos will cover the concepts you don't know.
But it's not just math; be sure to find courses like AP American History or Art History. It's all here!
Use this time to study for the Regents, ACT or SAT exams. 
Another way to look at this strange forced time-off from school is that it's a chance to really focus on studying any upcoming tests. You can take an SAT online prep course for free at Khan Academy, and the Princeton Review has an online ACT test prep (for $299).
Also be sure to talk to your school, which will have plenty of resources for you — they may even have codes for free or discounted online program access.
Think about out-the-box educational activities.
These prismacolor hand-lettering pens are one of our favorite gifts for teens
Encourage your kids to think creatively about their free time right now rather than just spending it playing Switch.
Can they do a meaningful, creative service project from home? (Think big, kids who are into coding!) Spend time working on Scouting projects. Organize an online production of a favorite Broadway show via Google hangout, and perform it for friends.
And don't forget to let them dive into their creativity when it comes to the arts — they can hone their illustration portfolio, write a play or short story, design a clothing collection, create a short film and edit with iMovie, learn choreography off YouTube, learn an instrument you have at home, or create their own board game,
Set your kids free to pursue what they're really passionate about and see what happens. For both of you.
Top photo by Jerry Wang on Unsplash