Trending right now. As in this second.
You are listening to our podcast, right?
Here's an obvious statement: motherhood is hard. It's so hard, in fact, that it can often feel like you're not doing a great job. It's actually why I started my blog Motherhood Uncensored, and why author Leslie Bruce wrote her newest book, You Are a F*cking Awesome...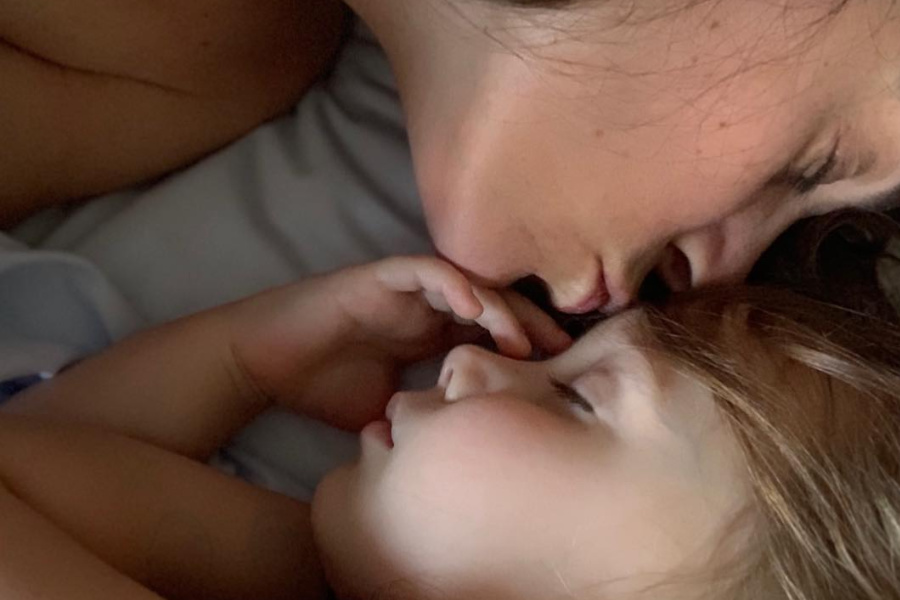 I think our listeners will find this is a slightly different kind of Spawned episode than usual. It's a lot more personal for me than most of our interviews. It was a little tough in some ways.  And above all, it was inspired by a listener. A few episodes, ago I joked...
Does it feel hard to laugh sometimes with all that's going on in the world? You'll love this episode of the Spawned Parenting Podcast. This week we're talking to Jill Twiss, Emmy-winning Last Week Tonight with John Oliver staff writer, and best-selling children's...
So much coolness. Where to start…
With summer travel season in full swing, it's the perfect time to hit the road, or, if you're working ahead, get your holiday travel all planned and booked. There are definitely tricks that can help you save money, from booking your flights on specific days, to...
Yep, Amazon Prime Day is here. It's that day on Amazon that it either looks like someone emptied out your great-grandmother's junk drawer and put it for sale on the internet...or the day that thing you wanted/needed/discovered is on massive sale and you do the happy...
As parents ourselves, we know how hard it can be to keep up with what we should be feeding our kids. That's why were so pleased to chat with our guest, nutritionist Nicole Turner Ravana, who has spent her career helping people understand nutrition and food better.  On...
This month marks the 50th anniversary of the Apollo moon landing on July 20th, and our kids are so excited about it. Considering it's an event that happened way before they were born, I love their enthusiasm. In fact, my son just checked out a bunch of moon landing...
With the announcement of the inspired casting of Halle Bailey as Ariel in the upcoming Little Mermaid live action reboot, certain people in certain corners of the internet lost their GD minds. I alternated between bemusement and more uh, intense feelings, about those...
We're already hearing, "I'm bored," from the kids this summer, which is where we turn to all the cool kids' activity books available. Having a stash around our house for them to choose from is one trick that's helped around our house; it usually gives them a good 30...
Our family of four with two teenagers recently returned from a five-day trip to Paris. While we did hit most of the major attractions -- the Louvre, Notre Dame, Versailles, and of course the Eiffel Tower -- we also found some fun, less touristy places to visit with...
With July 4th coming, up, this is a time my family often discusses what it means to be American, how we can make the country better, safer, and more equitable for other Americans, and what we can do to help live up to our nation's promise of liberty and justice for...
We're back with our fifth selection for the Cool Mom Picks Book Club with The New Childhood: Raising Kids to Thrive in a Connected World a book by Jordan Shapiro I've raved about for months over on Cool Mom Tech. It covers the topic of digital parenting unlike any...
We've always said that if we weren't laughing about motherhood, we'd be crying. Hey, parenting is hard. And from what we learned from our chat with comedian and NPR Ask Me Another host Ophira Eisenberg, we're not alone. Have you ever wondered what it's like being on...
Earlier this year, I read somewhere that holding a russet potato can help prevent car sickness. I had no idea how or why, but I thought it was worth a shot. Because if you have kids who get car sick, you know that you will try anything. Like...anything. On a long...
For a long time I had been hearing about a terrible link between aluminum and deodorant. We have even had writers through the years who have insisted on only using natural deodorants, which, cool. Because we believe in choices. But several years ago, I did my own...
This summer, I'm looking for fun new ways to engage my kids' creativity, despite their best efforts to convince me that more Overwatch is the answer. So when I heard Kindness Crate subscription service, my interest was piqued from the name alone. Every other month,...
This is a sponsored message from Loop and Cascade Busy families like the convenience of having favorite household products delivered to their doors, but there can be a lot of packaging involved to keep deliveries arriving safe and intact. That's where Loop, in...
If you're shopping for some flag-adorned July 4 wear for the kids, and the standard stars-and-stripes stuff in the big stores isn't jumping off the shelf at you, here's a totally different way to go, and I love it:: The América la Estupenda American Flag "love" kids...
We have found some of the OMG, craziest, fun lawn sprinklers for kids this summer, because come on, don't you need more silly, crazy fun in your life? We know we do. With one initial investment (ranging from small to oof in the options we've found), your kids can play...
Cheering for the US Women's Soccer team right now? Us too! But So where can you watch the 11:1:2 team face off against France this Friday and take (thinking positively!) the 2019 FIFA Women's World Cup quarterfinals? The game is airing live at 3 PM Eastern, or 12 PM...
Friends, I hardly know where to start. But I knew I couldn't write a single other thing today, until I addressed the crisis at the border and our government's abject cruelty toward babies and children. (Feel free to live with those words for a moment.) While I have...
As it turns out, Evangeline Lilly is not just an Orc-defeating Tolkien elf, badass desert island survivor, or quantum realm-traveling Marvel superhero. She is also a super cool mom, and author of the darkly comic, wonderfully inventive new young reader series, the...
We are so excited about the fourth selection in in our Cool Mom Picks Book Club because it's a topic every parent can use help with, no matter how old our kids. We're talking about how to be a happier parent! And the book that's going to guide us is, coincidentally,...
If you've been hearing about Sudan, or seeing friends turning social media avatars blue, but aren't sure what it's all about, allow us to help. No guilt, no shame, if this is new to you. There's so much going on in the world right now that it can be hard to keep up;...