Trending right now. As in this second.
You are listening to our podcast, right?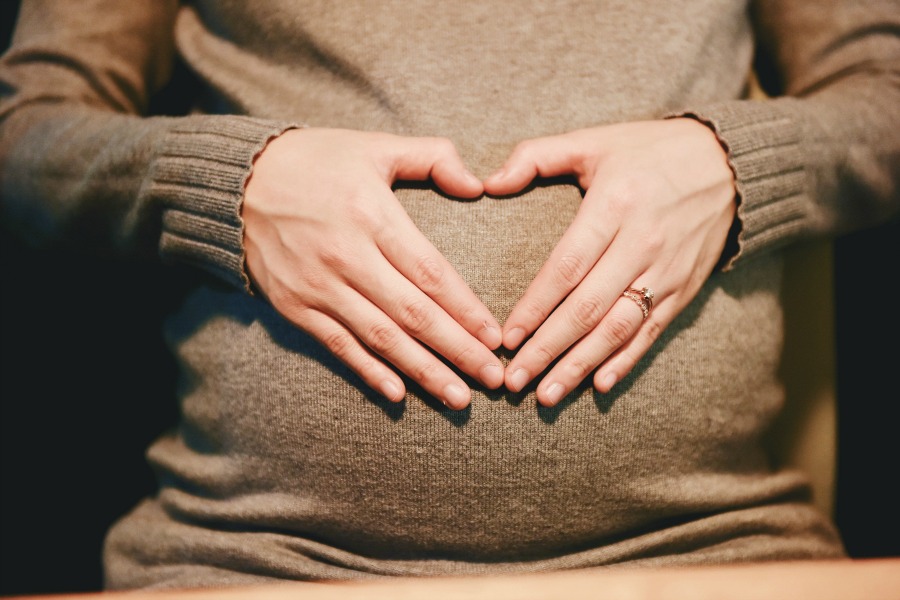 Did you know that one out of seven women will be affected by maternal mental health? That's a staggering number and yet, women experience judgment and misdiagnosis of their maternal mental health disorder every single day. On the episode of the Spawned Parenting...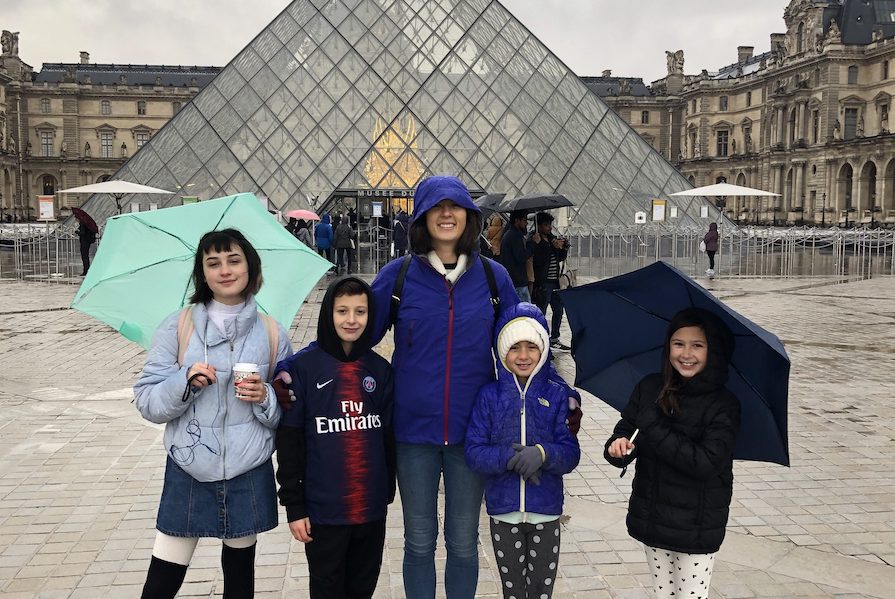 We are big advocates of travel with tweens and teens as you know. And now that we have older kids of our own -- and have a new travel contributor focusing on teen travel -- we thought we'd cover some great tips for parents who travel with older kids, on this...
Curious about Kristen's pet peeves? Or the last time Liz was in the ER? (Trust us, this story is incredible!) Well, you're in for a treat because on this week's episode of Spawned with Kristen and Liz, we use a random question generator to fuel our very own...
So much coolness. Where to start…
Have you been missing time with your female friends? (Hi Laura Mayes! We miss you!) Turns out, research says they're actually good for your health and well-being. How's that for an excuse for a girl's night out or weekend away? On this episode of Spawned with Kristen...
I was always shy about raising my hand in class as a kid, which is why the new kids' book Raise Your Hand instantly jumped out at me. Kid author Alice Paul Tapper wrote the book after creating a Girl Scout merit badge that encouraged girls to speak up at school and to...
Susan Petersen's Freshly Picked has kept us busy over the years, with incredible collabs and cult-favorite designs, and their latest offering will have you Disney-Pixar lovers squeeing: Check out their incredibly adorable Toy Story moccasin designs, created in...
Yesterday, Secretary of Education Betsy DeVos acknowledged that yes, she has proposed to cut the $17.6 million that funds the Special Olympics, from the US education budget next year. And I get it -- sometimes you see something on the news about the government that...
Like many parents, I've been reeling ever the New Zealand mosque shooting last week, which was just followed by yet another horrific racist attack only yesterday: a fire deliberately set at a mosque in Northern California. So as a non-Muslim myself, I've been...
Next in our series of untold American Women's History Month stories our kids will love, I kind of went down an awesome rabbit hole learning about the history of women's political cartoonists and comic writers and illustrators. That's when I discovered the wonderful...
Let's face it, parents: screens are here to stay. So why are we still so ambivalent about them? Maybe being unplugged isn't actually the best way to help our kids thrive in this digital world. On this week's Spawned podcast, we're chatting with speaker and author...
Not that I've been sitting around waiting for another hot new Vans collab, but then the Vans x Bowie sneaker collection was announced, and suddenly I'm Konmari-ing my existing sneaker collection, and setting up a calendar alert for April 5. CMP is an rstyle affiliate...
As a parent who's trying to motivate my young son to be kind and behave well without the promise of copious amounts of sugar, I was so pleased to find these truly wonderful Be Kind stickers at Star Salts Etsy shop. CMP is an rstyle affiliate They caught my eye partly...
When I heard that the FDA had approved the first-ever drug to treat postpartum depression, I was thrilled. Given how commonplace this serious mental health condition is, and how severe the impact can be on the entire family, I've always wished for a greater arsenal to...
Spring is always my favorite season for fashion (despite the whole realizing I'm going to have to show my triceps again part) and this year's 2019 spring fashion trends are so incredibly wearable! It's so refreshing to see fun fabrics, pretty florals, shapes that...
Video is the new TV for this generation of kids, if you hadn't quite noticed. (Ha.) When we say to our kids, "let's watch a show!' their inclination is to turn their favorite video app or video platform on their little screens, and click play. But the truth is, when...
In my family, we love incorporating traditions into our holiday celebrations whenever we can. True to my style, one of the easiest traditions to put in place is a cookie decorating day, so I was excited to find these adorable, custom custom Easter cookie cutters at...
Did you know that when you Google "how to talk to my teen" the number one word that comes up with it is "survive?" Have you ever thought about how that language is impacting your kids as they grow into teens? What if, as a society, we were able to reframe our mindset...
This is a sponsored message from GTM Tax time is stressful enough for families, let alone trying to figure out the deal with nanny taxes you might owe for your regular childcare. In a nutshell: if you pay your nanny or caregiver more than $2100 each year -- that's...
Another day, another mass shooting. And I'm not being flip. Today it's the unfathomably awful Christchurch, New Zealand mosque shootings. In the recent past, it's been Las Vegas, Orlando, Parkland, Sandy Hook, Nice, London, Boston, Pittsburgh...and soon it will be...
One way to get kids excited about reading? Sign up for one of the awesome book subscription boxes that deliver hand-curated titles to your doorstep each month. The options for book subscriptions for kids have grown exponentially over the last few years and it's...
Surely by now you've heard the news about the $25 million Operation Varsity Blues bust, in which dozens of wealthy parents and coaches have been arrested for scamming the private university entrance system in the most egregious ways. If not...welcome to the internet!...
We talk so much about the need for STEM education. Kids need computer skills, engineering skills, science of all kinds. We mourn the disappearance of cursive from the curriculum. We discuss which books our kids should be reading, and whether new math is genius -- or a...
It's amazing how few companies are making sports equipment targeted to girls -- unless it's pink or purple or covered in glitter. So I loved discovering KAOS Soccer, a company that blends serious soccer credit with edgy modern design. Not that there's anything wrong...
We all write so much about work-life-parenting balance... and what a tough balance it is. If it even exists. So I was thrilled to find out about the Pledge Parental Leave initiative that's coming to an employer near you. Well, hopefully. Pledge Parental Leave is a...