Trending right now. As in, this second.
You are listening to our podcast, right?
I have wanted to talk to Joy Cho, the founder and creative director of Oh Joy! for oh...about forever. When I think of creativity, style, and design, she's one of the people who pops into mind first -- and with a half-million Instagram followers and 13 million (!!)...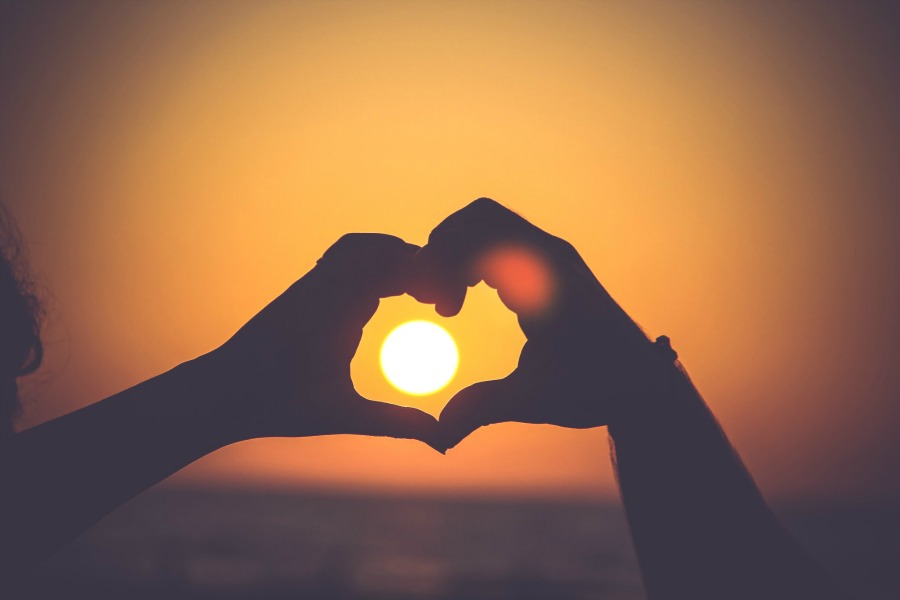 Even though Valentine's Day is over, we can all use a little more romance, relationship advice, and hope, don't you agree? That's why we think you'll enjoy our almost completely live (yes live!) Spawned Parenting podcast episode we recorded on Valentine's Day. Along...
Like you, we've got lots of questions when it comes to parenting teens, which is why it was such a pleasure chatting with Dr. Ken Ginsburg, someone who knows an awful lot about parenting them. Along with being a parent himself, Dr. Ginsburg has years of experience...
So much coolness. Where to start…
Oh, men. We love them, we love shopping for them, but we hate when they seem to already have everything they need -- maybe because we're all such amazing gift givers? Ha. Fret not! Over the years, we've put together a lot of fabulous guides to cool gift ideas for men...
As a mom of three, I have loved few things as much as hearing the crazy stories my kids have dreamt up, or reading the creative things they choose to write on paper. And so I am super psyched to hear about a contest that rewards kids for their most imaginative story...
With the holidays coming up, grandparents and friends are naturally asking for ideas for gifts for the kids, but when you are shopping for toys for kids with cognitive disabilities, it can make the gifting a little more challenging. For my daughter, play time is also...
If the picture up top makes you think, Ack! That's every room of my house, then you're going to be so happy to learn about Second Chance Toys, an organization that will help you get those no-longer-wanted toys into the hands of kids who really do want them instead of...
It's our annual holiday gift guide Spawned episode, where we share some of our favorite cool picks that we think make fabulous holiday gift ideas. This year, we're highlighting small makers, indie businesses, many of which are owned and run by women. Yay! If you need...
Personalized gifts have always been some of our favorites, but finding affordable personalized holiday gifts -- well, we really love a challenge. So we've found more than a dozen for you all, to help you select something extra-thoughtful for anyone on your list. Of...
This is a sponsored message for Relay If you've been wanting your child to have the safety and security of a phone, but know they aren't quite ready for the responsibility and distraction of one, you need Relay, a smartphone alternative that's totally screen-free. And...
The good news: I finally found the one affordable little gift I know will please every one of my kids. Baby Yoda: The Child Funko POP! figurine, fresh off his Mandalorian boost into meme-of-the-year status, complete with a Lin Manuel approved viral Baby Yoda Hamilton...
We love sharing tips for saving money when it comes to holiday shopping.  Maybe because we love saving money ourselves? So this week on the Spawned Parenting Podcast with Kristen and Liz we are hooking you up, big time. We're rerunning a favorite show that includes...
Each year, we love putting together some of our favorite gifts that give back in substantial and specific ways -- not just some undetermined percentage of your purchase going to "charities." While we definitely share these kinds of gifts that give back year round, it...
I think these DIY mason jar spa gift ideas are just so incredibly perfect for the end of year. Or in this case, the end of the decade. (Whoa!) I mean, is there anyone among us who could not use a little pampering right now? If you can't afford to gift everyone you...
If you're looking for the very best 2019 Black Friday shopping deals and discounts around the web, you've come to the right place. Because our thing is, stay home! Be with your family! Shop in your PJs! You too? Got you covered. Here are some of the deals and...
STEM toys and gifts are definitely high on lots of holiday wish lists this season, so we're rounding up some of the coolest options for big kids and tweens. From cool STEM building sets to STEM subscription boxes, in every single price range (hey, we know that...
You can probably hear your mom's voice right now. "Did you write a thank-you note, dear?" I can't be the only one whose mom was a stickler about thank-you notes. Well, as I learned from our recent Spawned podcast guest, author Nancy Davis Kho, there are more reasons...
This is a sponsored message for SunvalleyTek Technology has helped make parenting so much easier that it's often at the top of many baby registries and baby shower wish lists. That's where you'll find the VAVA Baby Monitor and the TaoTronics Humidifier, both of which...
I am usually a big advocate for letting Thanksgiving have its own precious time before shifting my focus on to Christmas. But, with Thanksgiving falling so late in November this year,  those of us who celebrate Christmas will want to have a cool Advent calendar ready...
We are incredibly thrilled to present our 2019 Holiday Gift Guide. Whoo! If you can believe, this is our 14th annual holiday gift guide, and this year, well, we think we might have outdone ourselves. (Or maybe it's just the exhaustion talking). We've curated over 200...
This is a sponsored message for Candlewick Press There's nothing like a magical story to get kids into the Christmas spirit, which is why you'll be so glad to have Dasher, a new book with a  female protagonist (yay!) from New York Times bestselling author Matt...
Sometimes the best way to appreciate the work someone does is simply to recognize it. Which is why all of us were so thrilled to come across the new Nike Zoom Pulse. People are calling them "Nike nurses' shoes," because it's their first shoe designed specifically for...
If you're already up on your holiday shopping, good for you! If you need a little nudge, then our partner Zulily just may give you the motivation you need to get it going. You'll find thousands of products up to 70% off including gifts for men. (And if you know our...
Considering we're pretty passionate about activism and binge watching, it's probably no surprise that we're a big fan of Alysia Reiner, known best for her role as Natalie "Fig" Figueroa in Orange is the New Black, a show that might have been the first use-case for the...