Trending right now. As in this second.
You are listening to our podcast, right?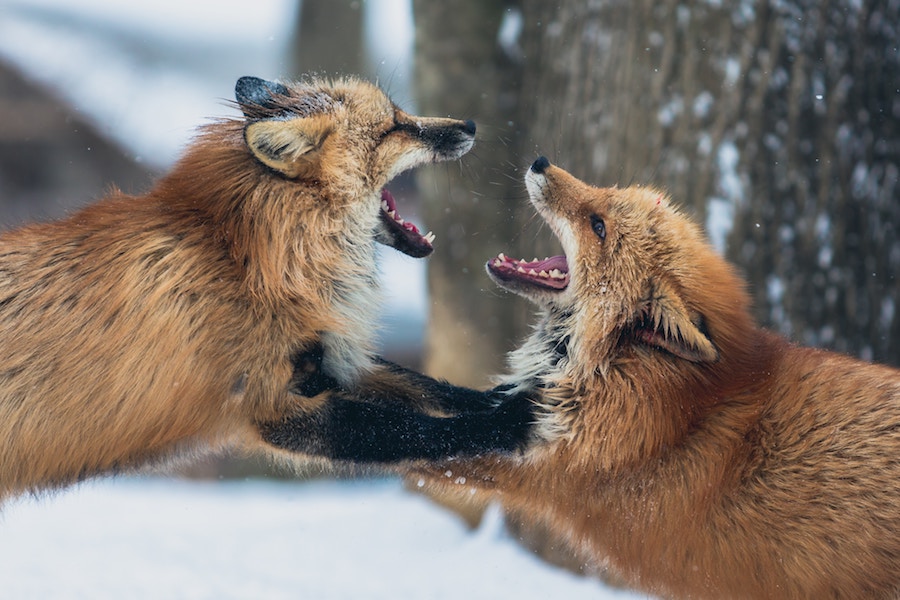 Have you ever looked at those always happy husband-wife work teams and think, how the bleep do they do it? Well, now we know! This week on Spawned, we have an absolutely hilarious, engaging, mildly explicit (sorry, little ones) and truly informative conversation with...
With summer pretty much here, that means Liz and I are about to say good-bye to a few of our kids as they head off to summer camp, some close by, and one well, to Japan! We get asked all the time about sleepaway camp, from wanting to know how to decide when a kid is...
With World Autism Day fast approaching, for many of us who don't have children with Autism in our family, we might let this important day slip off our radar. However, given the number of children on the Spectrum, there's a good chance that even though your child might...
So much coolness. Where to start…
With summer pretty much here, that means Liz and I are about to say good-bye to a few of our kids as they head off to summer camp, some close by, and one well, to Japan! We get asked all the time about sleepaway camp, from wanting to know how to decide when a kid is...
If you're considering becoming a first-time camper (and more power to you!) you're probably wondering exactly where to start. I'm here to help! You're probably not going to find me back-country camping off the Appalachian Trail any time soon, but I do thoroughly enjoy...
This is a sponsored message from Wellements Parenting is hard enough already, which is why the parents behind Wellements remedies and supplements wanted to make life easier for all parents doing the best for their kids every day. That's why their products are all...
This year, as always, our team has found some incredible Father's Day gift ideas for every type of dad. But, as a total book nerd, I love the idea of giving Dad a children's book that celebrates dads too. Of course, it's equally for the kids as for their father, but...
If you haven't found that perfect Father's Day gift yet, don't worry. You can still get tons of the amazing Father's Day gift ideas in our Father's Day gift guide, so there's that. But! You can also download these free, fun Father's Day printables we found, for some...
Soon we'll all be celebrating Father's Day and you know what that means: dad jokes! And...our annual roundup of funny Father's Day cards So I've tracked down this year's crop of funny Father's Day cards on Etsy that will maybe help you beat dad at his own dad joke...
As two women who reinvented ourselves to start Cool Mom Picks, we love hearing stories of other women doing the same, particularly the challenges and obstacles they had to overcome to achieve success. So much can be learned from sharing those experiences. That's why...
Over the years, we have had quite a few military spouses and even vets here at CMP, and we know how challenging it can be for military spouses to grow their careers. In fact, the 650,000 spouses of active duty service members are four times more likely to be...
This is a sponsored message from We Are Gathered If you've ever had to sit through a wedding -- and wished you were anywhere else -- then memoirist Jamie Weisman's debut novel might be just the book you tear through this summer. We Are Gathered weaves together...
We love helping you all solve your greatest gift giving conundrums, and high on that list: How do I get an affordable Father's Day gift that's $20 or under, that doesn't feel like some cheap trinket? Well, we hear you! And we've got nearly 2 dozen cool, creative ideas...
Father's Day of course means daddy-kid photo opps, and for some of us, that means daddy and me tees. So I've looked around for some creative, cool options and honestly, I think some of these daddy and me tees are the best anywhere. In other words, no matching smocked...
Our 2018 Father's Day gift guide is packed with meaningful gift ideas from adorable DIY projects the kids can make to creative gifts for the dad who has everything. And now, we're taking a look at great Father's Day jewelry and accessories for men. Before you think,...
With the tragic, high-profile suicides of Kate Spade and Anthony Bourdain in the news this week, surely a lot of our kids are going to be asking questions about suicide. To top it off, they may have heard last month's announcement about a second season of 13 Reasons...
Our readers went pretty crazy over the original Blankie Tails mermaid and shark tail blankets for kids (and uh, adult kids), making it the #1 post on our site that entire year. (Hey, you all have good taste!) Since then, this indie, mom-run company has kept things...
What can we say? Creative DIY Father's Day gifts that kids help make are heart-melting. And while we know for a fact that dads love all of the Father's Day gifts that their kids and grandkids pick out for them (and especially the gifts from our Father's Day Gift...
This is a message from our sponsor. Books always make the most wonderful baby and shower gifts, and now there's a new board book that needs to be on every shelf in every nursery. Who? A Celebration of Babies is all about babies...and love. Babies love their Dadas,...
If you know a dad who is lucky enough to have a man cave, next in our Father's Day Gift Guide we've got some man cave gift ideas that can help take his manly oasis to the next level. I think it's important that a man have his own space to listen to his own manly...
Every year, I browse the Environmental Working Group's report on the best safe sunscreens for kids and babies. This list measures popular brands against the EWG's standards, including everything from worrisome ingredients to false marketing claims. But even though we...
I've always felt that creative photo gifts for Father's Day make some of the best gifts of all. Because for busy dads -- and okay, moms -- ordering prints or printing photos tends to get buried on the priority list. If you want to go beyond a photo in a frame (though...
You know it's coming. The dreaded "Mom, I'm bored!" which is why we're getting a jump on our kids (for once). We're sharing tons of clever, easy ideas to help keep the kids busy this summer. From scavenger hunts to family book clubs, even tips on how Liz makes her...
As much as we love finding fun, funny, sweet, and sentimental Father's Day gifts for you each year, one thing we really love doing is helping our readers solve problems. Like, gift problems. Like, finding the perfect creative Father's Day gift for the man who has...