Trending right now. As in this second.
You are listening to our podcast, right?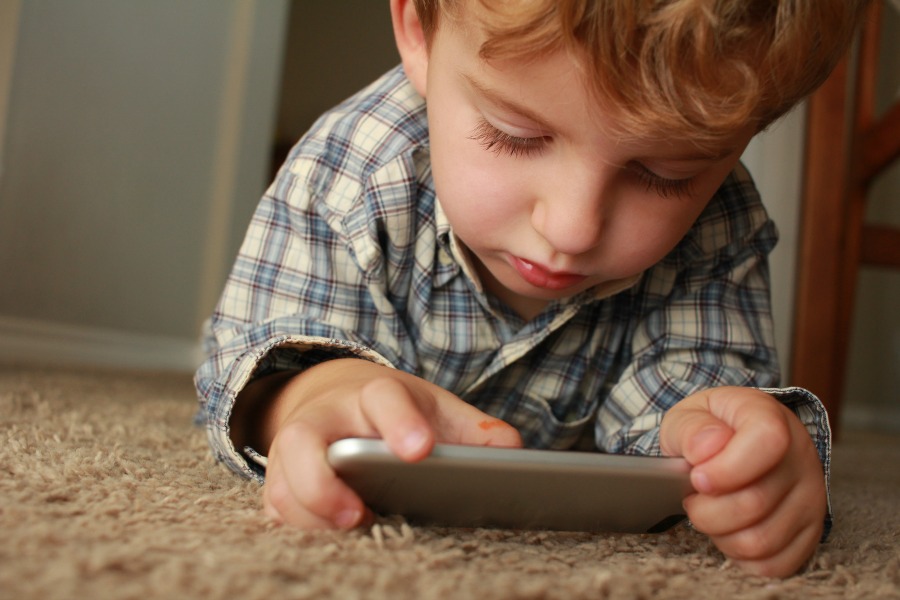 If there's anything that parents can never seem to agree on, it's screen time, so we decided to figure out why this topic is so polarizing on this week's episode of Spawned with Kristen and Liz. And, who better to give us some firm, research-based answers than Anya...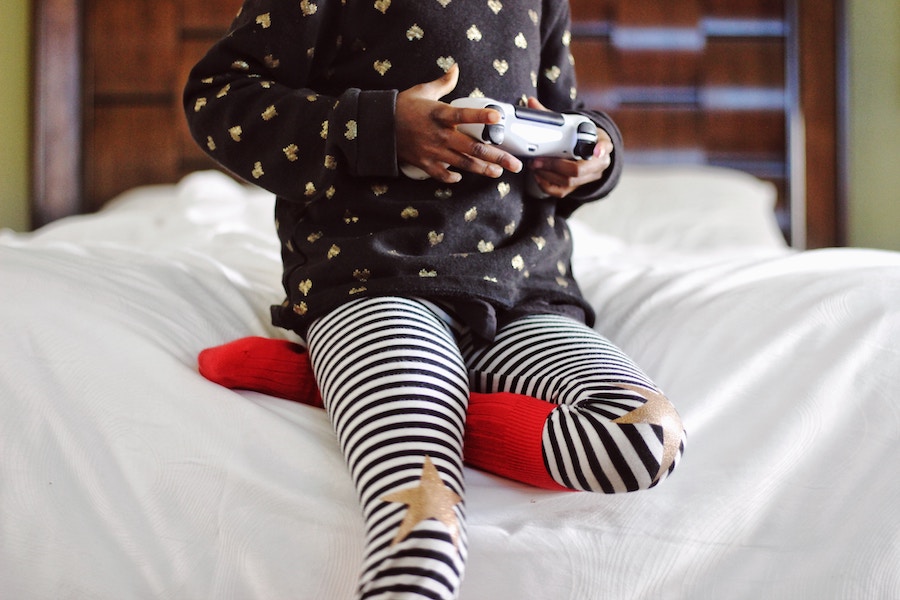 Parents have so many questions and concerns about kids and video games. Are they hurting our kids? Are violent games making kids more violent? Are they playing too much? Are certain games worse than others? How do we manage the time kids spend playing games -- and...
This week on Spawned with Kristen and Liz, we're talking about indoor play. Because as the weather is getting cooler, our kids still need to stay active and keep the fun going. Yet...there's only so much we can handle, if we're going to be honest. So we invited,...
So much coolness. Where to start…
Now that so many of us are traveling for the holidays, we're thinking a lot about how to do it better next year -- whether that means saving money, making the most of our reward programs, finding apps that make life easier and keep you organized, or just, you know,...
Have your kids written their letters to Santa yet? If not, you need to download this adorable dear santa set of printable stationery from one of our favorite indie shops, Caravan Shoppe, right now. You'll have printable letters to Santa and Rudolph in your inbox...
If you've ever read any of our gift guides, you know we love to give and receive (hint hint) beauty gifts any time of year at all. They're a brilliant, easy gift for those of us last-minute shoppers, and yet they never feel last minute at all. Whomever is still on...
This morning, our editor Liz got to drop by the TODAY Show studios to share a few last-minute toy ideas and gift picks with Megyn and her fantastic audience. If you're looking for a few of the ideas, we've put them all together for you below! And for even more ideas,...
When we came across these and including them in our  Holiday Gift Guide to great DIY gift ideas, it's because we knew they belonged on the Christmas tree of every self-respecting unicorn lover. Or anyone who needs a little boost from a joyful trifecta of Christmas...
After spending a lifetime as the girl with the frizzy hair, bless the 21st century and its awesome hair products and techniques. Whether I'm looking for a chic holiday look with bouncy curls or waves, or a sleek blowout for everyday, I am grateful to the experts who...
If by now you haven't heard about The Greatest Showman, well where have you been? Wrapping gifts or something? Geez. This has been one of the biggest PR blitzes I've seen in a long time. And that was before its three Golden Globe nominations. There's been a light show...
This is a sponsored message from St. Mary's HealthCare System for Children Families with children who have special needs, or have been hospitalized for an illness or injury, face so many challenges. And this season, there are so many organizations asking for support,...
The other night, at my annual apartment building Christmas party -- that's the NYC version of a block party, by the way -- a neighbor asked, "so who here gets Chinese food and sees a movie on Christmas?" Basically, everyone raised a hand. So here I am, dying laughing...
I grabbed the game Superfight for this year's summer road trip with my kids, and we've haven't been able to stop playing it. So if you're looking for a fun, no-skill-required game to play with family over the holidays, bring to parties, or just wrap up as a cool...
I was really excited to spend a little time looking for easy, creative holiday gift wrapping ideas, especially as someone who blames her lackluster holiday gift wrapping on the kids (shhh). I've always wanted the gifts to look festive and pretty; I think I've just...
'Tis the season for finding new ornaments for the tree, so this year I've put together 7 of the coolest origami ornament tutorials for kids and teens to get their craft on.  From super simple angels to regal golden elephants, these are such cool papercrafts for kids...
A new pair of Christmas pajamas for babies (and kids!) is an annual tradition for so many families. Since I was a little girl, our own family gave a new pair of Christmas pjs every Christmas eve as the one gift we could open early. It always made those Christmas...
We've found the perfect keepsake to encapsulate the frothy, dizzying wonder of that first Christmas with baby: in our holiday gift list of special gift ideas for baby's first Christmas, we shared this baby memories keepsake ornament from Milestone World. I'm totally...
Who could use the gift of laughter during the holidays — especially these holidays, at the end of a very stressful year? Everyone, that's who. That's why I love the idea of getting my friends funny holiday hostess holiday gifts for all my upcoming invitations through...
If saving the world is one of your New Year resolutions (isn't it always?) then check it off by celebrating with ONE HOPE.
If you're looking to standout in the holiday card crowd, check out these handmade Christmas Movie Cards on Etsy by TheLassoedMoon.
I have been blessed my whole life with the gift of "can I see your ID please, Miss?" skin. (All credit goes to my mom and grandmother for that one.) But now for the first time, I am grappling with -- cue the horror movie music -- aging skin. I know I'm...
If there's anything that parents can never seem to agree on, it's screen time, so we decided to figure out why this topic is so polarizing on this week's episode of Spawned with Kristen and Liz. And, who better to give us some firm, research-based answers than Anya...
If you're clean out of gift ideas after shopping for everyone in your family and inner circle, print out the ultimate  pack of printable holiday gift tags from Caravan Shoppe, and then throw a few items in your Amazon cart. They not only make it so easy to put...
Here are some of the cool things we've been seeing around the web this week. Hope you like them too. Need a laugh today? Start with this fantastic list of 20 of the guaranteed funniest Christmas and holiday cards like the one above from Debbie Draws Funny. WIth 11...