Trending right now. As in this second.
You are listening to our podcast, right?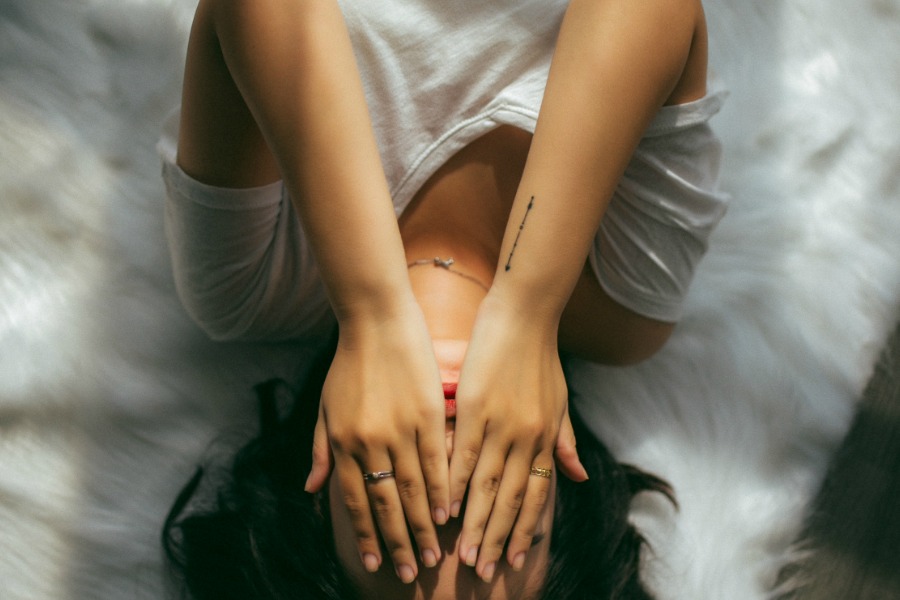 Working mom guilt is something every working mom has experienced in one way or another. And basically, it sucks. However, we've always heard that guilt is the most useless emotion -- and now, consider us schooled. On this week's episode of Spawned, we spoke with...
If you've been wondering how much you should give your kids for an allowance, what to tell a preschooler about money, or when you should open your kids their own bank accounts, hey, us too. Get the answers and a whole lot more on this episode featuring special guest...
With summer pretty much here, that means Liz and I are about to say good-bye to a few of our kids as they head off to summer camp, some close by, and one well, to Japan! We get asked all the time about sleepaway camp, from wanting to know how to decide when a kid is...
So much coolness. Where to start…
Family vacations are part of the magic of childhood, and staying in a hotel is a big part of the excitement. I mean, who remembers the thrill of going to find the ice machine as a kid? And a pool....inside? Whoa. That said, now that we're parents we know that staying...
When a local yoga studio owned by a couple of friends of mine mentioned they were doing a yoga retreat with discounted rates at Aulani Disney Resort and Spa in Oahu, I jumped at the opportunity to join. Hawaii is one of my favorite places, and I was thrilled to be...
While we're enjoying a little time off for summer, we're updating some of our greatest hits Spawned episodes you might have missed --  starting with "organizer for the real world" (as we call her), Laurie Palau of Simply B Organized. She taught us one of our very...
We talk a lot about reading diverse women authors, supporting women artists, and shopping women-owned shops. But one thing we don't discuss nearly enough is women musicians -- at least outside of the kids' music category. Which is why we're thrilled to discover NPR's...
As we finish up back-to-school shopping for our kids, parents' thoughts naturally turn to other pressing concerns. Like, where to find the best deals on boots and other fall shoes for ourselves, because is anyone else sick of flip-flops yet? As it so happens, you can...
We often think of being a citizen as having the ability to vote (something not nearly enough of us do --  I know, I know, that's another post), but there's so much more to it. And kids are surely hearing this word a lot more these days as we discuss the current issues...
Last night, I finally saw Eighth Grade, hoping to screen the movie before seeing it a second time with my 11 and 13-year-old daughters. Tonight, thousands of you have the opportunity to see Eighth Grade totally free, at unrated screenings in every single state around...
We're big fans of Parkland Bags, the label making the affordable, great-looking, eco-friendly backpacks that you might have noticed all over our back-to-school shopping guide this year. They're all made from recycled water bottles, which already puts them way up on...
Last year, our friend Anna Fader of Mommy Poppins fame posted about her positive experience with Tentrr on Facebook. The service functions like Airbnb, except for campsites, and if that sounds like a brilliant idea, you're right. Particularly for those of us who love...
This is a sponsored message from Author Buzz Make room on your bookshelf! From powerful book club reads to thrilling mysteries to fascinating historical fiction, here are 7 highly-acclaimed new summer novels for you to discover all from authors you may already love --...
Ever since Ruth Bader Ginsburg pledged to remain on the Supreme Court until at least turning 90, she's solidified her role even further as a heroic icon to so many of us. As if such a thing were even possible! So of course I fell in love with this Notorious RBG...
Imagine how thrilled we were to learn that our old friend and popular cool mom pick Robert Mahar was a contestant on the popular new NBC DIY craft show Making It. Yes, there might have been squealing involved. We've known him since we started our site 12 years ago, so...
Once you've bought those requisite black marble composition books and No. 2 pencils, it's time to fun things up! We find that just a few affordable but still cool back-to-school supplies can get kids so much more excited about getting back to the classroom. From fun...
Every shoe lover can tell you that certain pairs are basically works of art. In the case of these new Vans, though? They are literally works of art. That's because the limited edition Vans x Van Gogh Museum collection is inspired by the masterpieces created by the...
I love a good novel, but there's just something special about memoirs. Seeing how other people use the raw material of their lives -- whether chaotic or painful or just unusual -- to create a story fascinates me completely. And for those of you fellow memoir lovers,...
I've worn glasses my whole entire life, and up until now, have been the only one in my family who needed them. Then, in the middle of the school year, we learned my youngest daughter needed glasses -- reading glasses, specifically. It's an issue that often goes...
Nashville is of course the home of country music, but when you're traveling here and looking for the best things to do in Nashville with the kids, visiting the honkey-tonks downtown probably isn't your best bet. So as a native Nashvillian, I'm going to give you the...
Whether your kids still have a month left before school starts or head go back to school in a hot second, buying those back-to-school supplies now is a pretty great idea when you see the big discounts on school supplies that we've tracked down from top retailers. So...
It's an annual tradition for us that when it's back-to-school season, each kid gets to pick out one charm or backpack charm to hang on their backpacks. In a desperate attempt to steer my youngest from a poop emoji squishie (sigh), I may point her towards the lovely...
Our back to school 2018 shopping guide continues, with our picks for super cool backpacks for tweens, teens and older kids. Whether they want to make a style statement or stand out with a backpack that's minimally chic, we've got an incredible assortment of backpacks...
I've spent time doing a ton of research and reading reviews on the newest car seats for older kids, and have landed on these five as the best car seats for older kids right now. Hey, car seat safety is no joke, but you moms and dads already know that. It's why you're...