Trending right now. As in this second.
You are listening to our podcast, right?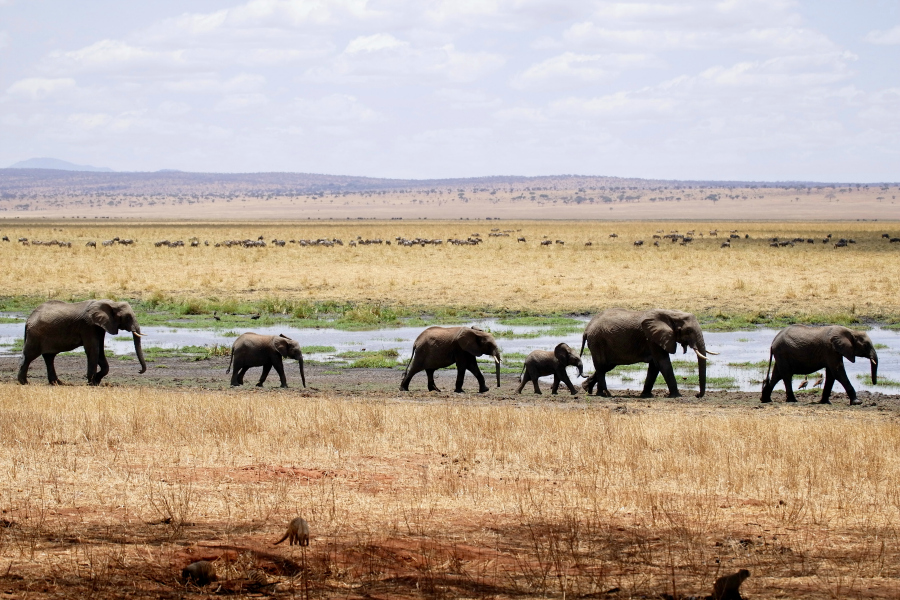 With eight kids between us, Liz and I have come to learn tips, systems, and organizational advice over the years that's help make life a little easier for us. So on this episode of our Spawned Parenting Podcast, we're sharing them with the hopes that they'll simplify...
When we started Cool Mom Tech almost 10 years ago, there wasn't a lot of language around digital parenting. But considering we tend to be the non-alarmist type of parents, we approached parenting our own digital-native kids like other difficult parenting topics: with...
When Jessica Simpson was recently mommy shamed on social media for letting her oldest daughter get her hair dyed, Kristen clapped back with her own Instagram post. And then, we decided it might be time to talk about the sanctimommy again. On this episode of Spawned...
So much coolness. Where to start…
The limited edition, totally collectible, geektastic collaboration between Barbie x Star Wars is coming soon, so start saving those Creds. Shipping exclusively from Amazon around November 18, you'll find 3 Barbie figures, including Barbie R2-D2, Barbie Leia, and...
Going to school for the very first time can be a scary thing for a Kindergartener, and we've found that reading books that show them what Kindergarten is really like is a huge help! So we've found these 7 new children's books about Kindergarten that we think your kids...
In case you haven't noticed, we've become big fans of clothing subscription services. We've tried and reviewed Kidbox, Rockets of Awesome, and Stitch Fix Kids …with more on the way! But we haven't seen a service devoted to shoes, until now. Just in time for back to...
There's one question universally asked by basically all parents once your kid gets old enough: How much does the tooth fairy pay these days anyway? So I'm fascinated by this chart that breaks down the average price per tooth paid by the tooth fairy in each state. The...
We're big believers in helping kids to be mindful about how they save and spend their money, and we're so excited to find this beautifully designed Give Spend Save piggy bank to help reinforce what we're all helping teach our children anyway. CMP is an rstyle...
As an adoptive parent, the recent ICE raids have left me more than a little uneasy. Across almost all the adoption boards I'm on, in any social media channel, I'm seeing parents ask what documents they need to ensure their child's adoption status is safe. The fact is...
Teens can be picky, and I don't have the easiest teenagers myself. So on a recent long weekend getaway in San Diego, I planned out our days carefully with them in mind and hooray, it worked! Planning is the key to a good family vacation with teens. Especially when you...
I'm particularly thrilled to reveal the next selection in the Cool Mom Picks Virtual Book Club, because it's been a book that's been on my own must-read list too. For selection 8, I've chosen No More Mean Girls: The Secret to Raising Strong, Confident, and...
If you'd rather be heading back to Hogwarts than your actual school this fall, then you'll want to see these magical new bags, totes diaper bags, and accessories from JuJuBe + Harry Potter. We're excited to be one of the first to give you a look at the line that just...
I think our listeners will find this is a slightly different kind of Spawned episode than usual. It's a lot more personal for me than most of our interviews. It was a little tough in some ways.  And above all, it was inspired by a listener. A few episodes, ago I joked...
Yesterday, one of my favorite contemporary authors, Angie Thomas, sent out a tweet that's stuck with me all night and into this morning. It was a response to the Florida DOE Commissioner, Edward Corcoran, who launched a recommended reading list of "favorite reads for...
You know, our 2019 Back to School Guide may feature the coolest new gear, but it's also got lots of helpful tips for you, parents! Like the best school year planners to keep you organized. And today, time-saving hacks that we all could use. After all, back to school...
I feel like I've seen a lot of the same-old sneaker trends recently -- florals and metallics are back. Not that there's anything wrong with it. But this year, when we all started to see lots of tie-dye sneakers for our older kids, we got kind of excited. The styles...
If you're like me, you might be struggling to find a meaningful, inspiring doll choice for your kids on the shelves of the toy aisle in your closest big box store. But when I heard about the new collection of Worldgirls dolls, I got excited. This is the kind of doll...
As working mothers ourselves, we've seen the climate change dramatically over the years since our kids were babies. And then, we've also seen things stay exactly the same. To give us some perspective on this topic, we're chatting with Amy Nelson, CEO of The Riveter,...
We all fell in love with artist Karen Hallion's "She Series" empowered heroines poster last year, which featured some of our favorite fictional badass ladies (plus Eliza Hamilton). This week, she announced a brand new limited-edition poster in the series, this time...
Heading to Kindergarten for the first time is a huge milestone, and we've found some great printables that help make things more fun, more organized, and even more safe for our kids. Hope they help you parents out. And maybe save you a few bucks to spend on that cool...
We've still got a lot of summer left for camping out with the kids! If you love the idea, but you're not sure you're ready to head out into the wilderness with the family just yet, a backyard campout is a great place to start. If it goes wrong -- and it very well may...
The passing of Toni Morrison today at the age of 88 is a serious gut punch to me. I think a lot of writers -- and readers -- are feeling it in a very personal way. I was first introduced to the Pulitzer Prize and Nobel Prize-winning author by my English Lit professor,...
If you have a teen, surely you know of their great hopes and dreams to storm Area 51 this coming September. The meme has taken hold, and I'm afraid I'm going to wake up one morning with a note from my kids saying, Gone to see them aliens. Took some money. Back soon....
When Jessica Simpson was recently mommy shamed on social media for letting her oldest daughter get her hair dyed, Kristen clapped back with her own Instagram post. And then, we decided it might be time to talk about the sanctimommy again. On this episode of Spawned...