Trending right now. As in, this second.
You are listening to our podcast, right?
It's our annual holiday gift guide Spawned episode, where we share some of our favorite cool picks that we think make fabulous holiday gift ideas. This year, we're highlighting small makers, indie businesses, many of which are owned and run by women. Yay! If you need...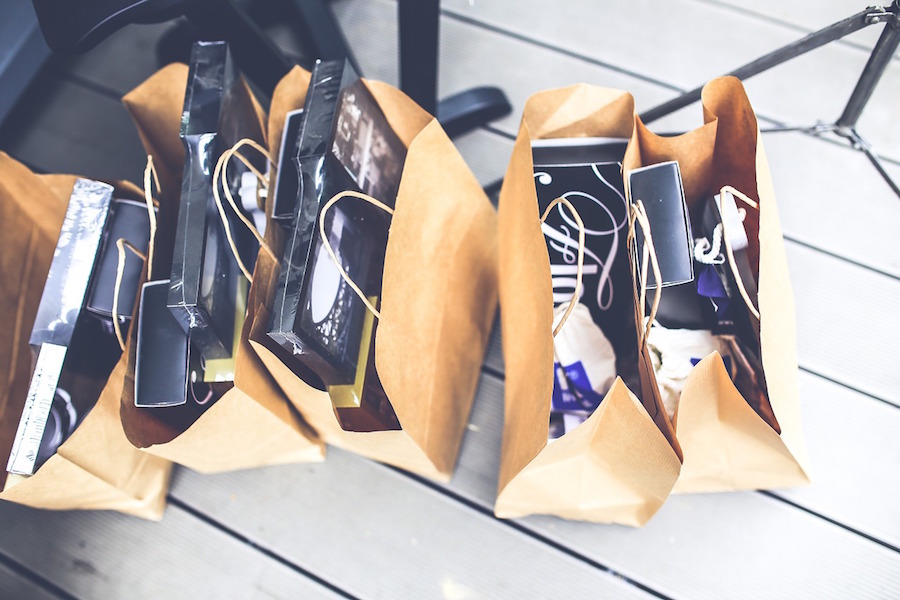 We love sharing tips for saving money when it comes to holiday shopping.  Maybe because we love saving money ourselves? So this week on the Spawned Parenting Podcast with Kristen and Liz we are hooking you up, big time. We're rerunning a favorite show that includes...
After seeing so many discussions in our Out Tech Your Kids Facebook community filled with parents who seem panicked -- or at least very concerned -- about kids and texting and social media, we thought it would be helpful to devote this week's episode to that very...
So much coolness. Where to start…
I'm kind of yearning for the days that my kids were still Harry Potter obsessed, because I know that they would have totally loved the new Harry Potter collection for kids at Boden. CMP is an rstyle affiliate.  It's a sizable collection for kids newborn through 16 --...
I currently have...oh, probably 5 wagons in my garage. It's overkill, for sure. I have the awkward and bulky molded plastic wagons that don't fit easily in your car (sorry, sentimental Radio Flyer). I have the fold-down fabric wagons from the athletic store to carry...
This go round, we're going to change things up a bit in the Cool Mom Picks Virtual Book Club, because I'm going to be talking about two selections that I know are relevant to so many parents these days. In light of the recent Climate Strike marches around the world...
Fall nights means it gets dark before our kids are done playing, but I may have found the most fashionable possible way to keep them going—and glowing—all night long. PLAE is already one of our favorite shoe brands for kids and adults. My husband wears his every...
Before we agreed to partner with Johnson's on this series, we did our own research about their growth and evolution in terms of ingredients, practice, and transparency. As parents ourselves, we are incredibly conscientious about the brands we work with and we felt...
Seems like Mattel is having a heck of a month in terms of innovation in inclusivity. Because they've just announced the release of UNO Braille, an UNO deck developed in partnership with the National Federation of the Blind that's going to allow more families to have...
Fur trimmed booties are so hot right now (faux fur too, whatever works for you) and I'm so in love. It's the kind of look that comes back every few years are so, so you may already have something fab in the back of your closet Or if you're getting excited for fall and...
Just last week we read an article that said Japan Airlines would soon to be letting their customers know where children would be sitting on the plane. So what's next? Kid sections in restaurants? With Kristen's husband and Liz's ex in the restaurant industry (along...
Browsing the Atlantic Antic yesterday, the beloved annual Brooklyn street fair, I stumbled across some amazing leather jewelry and accessories amidst the beer gardens and belly dancers and homemade spanakopitas. I was drawn. in by Amber Poitier's sculptural 3-D...
This past summer, we spent four days of our British family vacation in Ireland. Because our trip was centered around a trip to London, we still wanted to experience all the green beauty and nature of Ireland that we could in a few days. So instead of heading to...
After someone I follow on Instagram mentioned that her family had a blast playing the game Crokinole, I decided to Google it, having never heard of it myself. What kind of board game buff am I? Not a good one, apparently. Well, as I've learned over the last couple of...
A few weeks ago, I decided I really needed to start working out again. As a 40-something-year old mom of four kids, I know how important fitness is to my health and wellness. But, I'm also a busy working 40-something-year old mom of four kids, and most of the fitness...
When I read the news last night that Mattel is launching Creatable World, the first gender neutral doll and accessories to put kids in charge of their own play experience I teared up. In part because of the tag line, "All Welcome." In part because I know how...
This summer, I spent 4 glorious days in London with my teens (and tweens). I was so excited to share one of my favorite cities with my kids. But traveling as an adult to London is way different than bringing kids, which is why I did a ton of research and a whole lot...
You have asked (and asked and asked!) and finally...we are so happy to present our all new, totally fresh, Ultimate Baby Shower Gift Guide! If we do say so ourselves, we think you'll find it to be one of the most carefully curated, wonderful list of baby shower gift...
After seeing so many discussions in our Out Tech Your Kids Facebook community filled with parents who seem panicked -- or at least very concerned -- about kids and texting and social media, we thought it would be helpful to devote this week's episode to that very...
This is a sponsored message for Plant Package Whether you want to start a garden yourself, or give a gift that grows to someone else, Plant Package makes it so easy that even your kids could do it. (In fact, mine did). They ship beautiful, hand-picked seasonal plants...
Hispanic Heritage Month runs from September 15 – October 15 each year, and our favorite way to honor the occasion is by sharing some of our very favorite children's books honoring Hispanic heritage. So this year. I've picked five brand new books that celebrate this...
As a small-space apartment dweller, I'm always thinking about ways to declutter. Not that I always achieve it, but I try! A lot of the trick, as I've learned, is about getting stuff off the floor that we just assume goes...on the floor. So we all know about hooks for...
Here's an obvious statement: motherhood is hard. It's so hard, in fact, that it can often feel like you're not doing a great job. It's actually why I started my blog Motherhood Uncensored, and why author Leslie Bruce wrote her newest book, You Are a F*cking Awesome...
Those of you who are also fans of Maria Popova's Brain Pickings may know that it's one of our own favorite sites too. We include their list of favorite children's books on our own annual lists of the best children's books lists of the year. (How's that for meta). For...