The coolest kids' furniture and decor of 2013 is next up in our series of Editors' Picks of the Year. We love daydreaming about all the ways to make our nurseries and kids' rooms even cooler–or to rewind time and start over from scratch when we see some of the awesome options available now.  And yes, they are awesome.
Snurk Kids' Bedding
This is easily the coolest bedding we've ever seen. It looks fantastic on its own, but even better with a real live kid in there. And when you think about it, it's a pretty smart way to get your kids more excited about bedtime.
Oeuf Elephant Crib
We love a lot from Oeuf, like this new crib that rings in about 50% less than other options from them. But what's really special is that it's meant to be assembled in less than ten minutes. Sorry, you'll have to put that nervous pre-baby nesting energy somewhere else.
Playhouse 3D Carpets
This might be one of the most brilliant pieces of decor masked as a toy we've seen. We can only imagine the hours and hours of play our kids would enjoy with these clever carpets
Wall Decals from Pop and Lolli
We love these fabric wall decals which really stand out from a lot of others we've seen–they're immersive, and really create a special environment in a room in plenty of different themes. Plus they're non-toxic and US made which is always a plus for us.
Japanese Canvas Storage Bins
Our readers know we're obsessed with bins and we were so excited to add this discovery to our list this year:  fantastic Japanese designed storage bins in various sizes and designs, all of them cute. All of them stackable. All of them affordable.
Convertible Children's Chair and Dollhouse
When you have a small apartment or lots of kids, you need pieces that do double duty and this handmade chair/dollhouse is just so perfect. We're not sure if our kids would want to sit in it or play with it more.
Blackboard Animal French Prints
In a sea of pastels for nurseries, we're so taken with this Etsy artist's striking prints, with each animal made from ephemera like postcards or sheet music, which suggests the animal it helps to create.
Custom Embroidery Hoops
Embroidery hoops took off in 2013 if you just browse the pages of Etsy but not all are as lovingly and carefully crafted as the designs from Blue Without You. The excellent prices just seal the deal.
Custom Photo Wall Decals from Paper Culture
We love how one of our favorite sites for eco-friendly custom cards, announcements and stationery is branching out. Paper Culture has devised a cool way to print and hang your photos without frames, hammers, or nails.
Phil and Ted's Poppy High Chair
We always appreciate kids' furniture that can grow with them, and Phil and Ted has masterfully incorporated that very feature into their new high chair. Because it doesn't have to be a high chair forever.

Yudi Chen's Gender Reversed Fairy Tale Prints
Look carefully at these prints and you'll realize the classic stories have the gender roles reversed. If you have princess-obsessed girls at home, we love the idea of turning the stereotypes on their tiara-topped heads while still acknowledging the joy of fairy tales.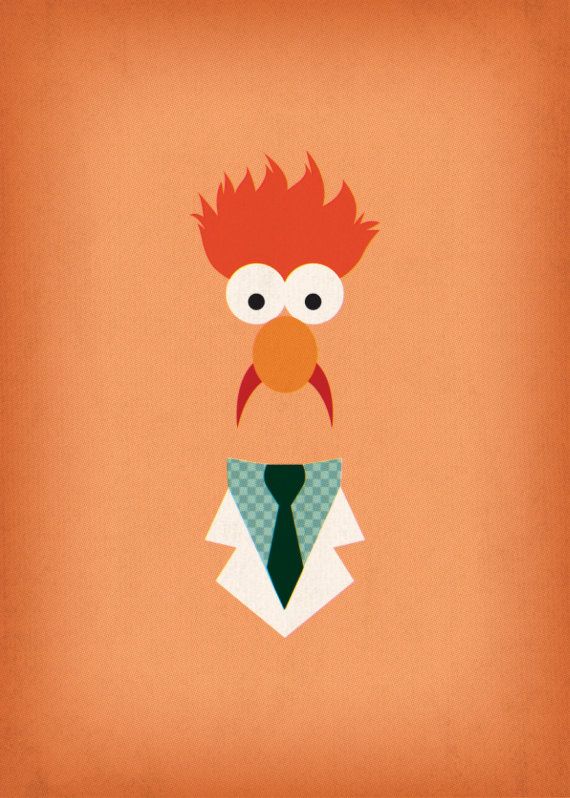 Minimalist Muppet Posters
We pretty much love everything Muppets, but these mod, minimal prints from London's Retro Inc. would look so spectacular in our kids' rooms, in a cool nursery, or even in our living rooms as pillows. Just us?
See all of our Editors' Picks of 2013 for our favorites of the year, and follow on Twitter at #CoolMomBestof2013