I'm always looking for cool stocking stuffer ideas for my kids. I mean, we all know that you can get bubbles and Play-Doh and packs of stickers but I like to get a little more more creative when I can. So I've put together these 40 stocking stuffers for kids, thanks in part to our partner Alliance Rubber who makes the kinds of things you might not think to put in stockings…until you see their awesome rubber band ball.
And hey, this kind of post is personal for me. In my family, we used to end up with so much plastic joke gifts and crappy stuff that it went right into regifting bags (confession) so that they could recirculate the next year. Again. And again. In fact, it has become a hilarious family tradition over time–but I imagine most of you want to do something for your kids besides, "oh, here's that Groucho nose and glasses from 1988."
Related: The 2015 Cool Mom Picks Holiday Gift Guide: 300+ ideas for everyone on your list.
1. One Family Photo in a Tiny Frame
This is a favorite of ours every year–you can use an inexpensive tabletop frame, a magnet frame for the fridge, or even a picture frame ornament like this modern design by the Novogratz for Shutterfly.
2. Finger Puppets
There are so many cool finger puppets out there, especially on Etsy. My kids have a whole stash of felt finger puppets from Cheryl A Smith from years ago and still play with them. Buy a bunch and you can spread them across many stockings.
3. Postage Stamps
The new Rudolph stamps are pretty awesome but there are new ones from the USPS featuring Marvel characters too. Maybe so the kids can write all their own thank you notes after the holidays?
4. Fun school supplies
The perfect blend of fun and practical, my kids love getting cute pencils, erasers, paper clips–the things that help make their desks their own. In fact, a pair of safety scissors was my daughter's favorite gift of the entire holiday season when she was three. They actually gasped when they saw this rubber band ball made by Alliance Rubber, and you can find it in tons of office supply stores or online shops. Or, go simple with something like rubber bands in kids' favorite colors which are super cheap and will definitely be put to good use.
5. Cool Soaps
Nothing gets my kids to wash their hands faster than their very own, super cool soaps like the ones from Geeksoap. Mario, Harry Potter, Ninja Turtles and more.
6. Lip Balms and Trial Size Products
Since my kids tend to steal mine constantly (ahem) I always get them their own lip balms. I feel a little better with organic and natural products on their lips over the cheaper stuff so I like EOS lip balms which are a hit with every kid I know; or you can't go wrong with an all-natural version like Burt's Bees which now comes in a yummy vanilla bean scent. (Plus, they're buy four/get one free right now.) If your kids are a little older, give them a Lip Shimmer–they'll think they won the lottery.
Similarly, comb your local drugstore for the travel-size section and you might get lucky with fun things like cute tissue packs and lotions from brands you like. Sometimes I even include little soaps saved up from hotel visits, which my kids find very valuable for some reason.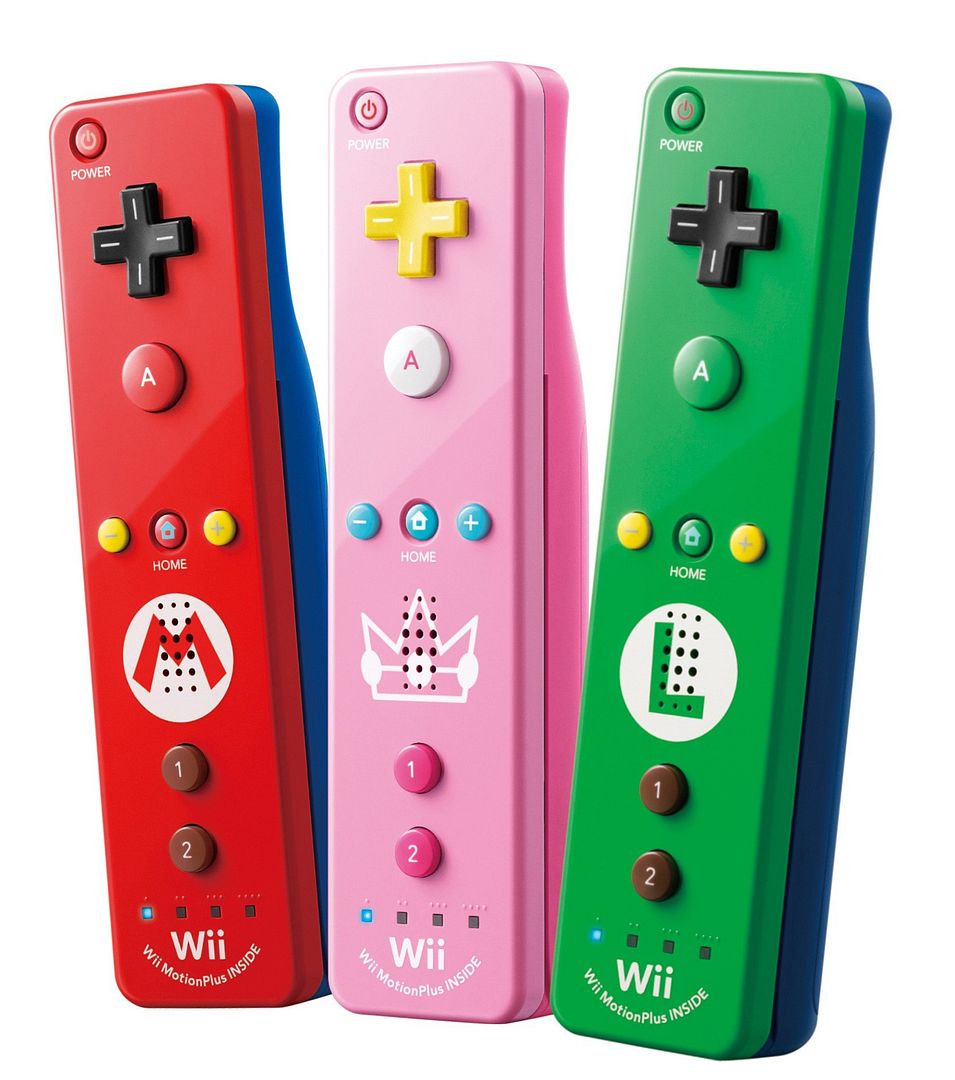 7. Your own Video Game Controller
Indulgent, and probably more of an actual gift, but if you want something a little spendy to slip into the stocking that kids will love, I really like these Mario character Wii Controllers in our Tech Holiday Gift Guide.
8.  Straws
Just…straws. From the supermarket. Not even silly straws. Really. Straws.

9. A Charity Gift Card
I love giving my kids a card to Donors Choose, the World Wildlife Fund  or other charities they care about, and letting them pick how they'll donate it. It may cost more than your average stocking stuffer, but I think it's money well spent.
10. The Book from the Movie based on the Book
We try to enforce the "you have to read it first" rule before a hot movie comes out, which isn't always possible. But in the case of Paddington? Get the book before you head out to see what could be the big family movie holiday blockbuster.
11. Mini Note Pad, Sketch Book or Journal
Stubby Pencil Studio is always a go-to site for us for affordable little crafty gifts for kids like these cute  3×4″ mini notebooks.
12. Measuring Spoons
Giving a kid a set of measuring spoons–with promises of cooking and baking later–go a really long way.
13. Printable Coupons for Family Activities
We put together these printable coupons for family fun earlier this year, and they're perfect for totally free (or mostly free) stocking stuffers. You might consider giving that "one repeat play of your favorite song" coupon along with the Karaoke CD from Frozen. Or…not.
Related: 20 of the best free printable gift tags and gift wrap for the holidays
14. Face Paint and Hair Chalk
I had no idea Elmer's was now making affordable palettes of face paints like these at Michael's. Or if you didn't stock up on temporary hair color for Halloween like we did, a little pack of hair chalk can be a big hit for boys or girls. You'll have snow days taken care of.
15. Flash Drive
Regift one you have (I end up with zillions) or for bigger kids, check out the flash drives from Mimoco which often go on sale. Good thing because they are kind of priced like actual gifts.
16. Jump Rope
Still one of my girls' favorite stocking stuffers when they were in pre-K.
17. Temporary Tattoos
An annual tradition for us now, my kids always get a new set of Tattly Tattoos that reflect that year's interests, from science to unicorns to funny monsters.
18. A Cookie Cutter or Decorating Supplies
Whether it's their own initial, a favorite character (hello, Minecraft cookie cutters!) or something seasonal, it's always a smart, affordable stocking stuffer. Love these Woodland Creature cookie cutters that are fun any time of the year. Or, try a shaker of festive sprinkles or decoratifs for future baking sessions. They're inexpensive and you know kids absolutely love them.
19. A handmade stamp
At our own indie shop, we have these cool little handmade stamps from a Sensible Habit. I love the holiday theme, but there are so many cute ones.
Update: Regretfully, the great.ly shop is no longer in operation. We hope you'll find other cool stuff you love throughout our site.
20. Little Tech Gadgets
Kikkerland is a favorite spot for stocking stuffers under $10, especially fun techy things like cord wraps, mini flashlights, and cool charging cords.
21. A Bike Bell or Streamers
Also one of our recos for hot hipster gifts for men, bike bells are obviously good for kids who use them for more than looking cool. Actually, any bike accessory will do.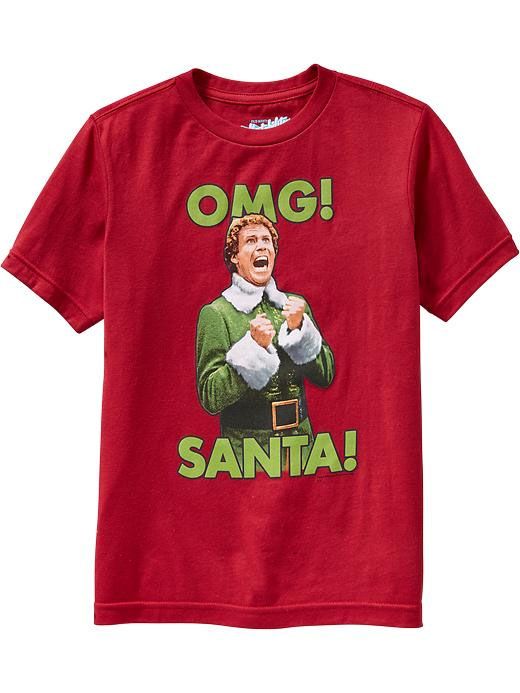 22. A Cute T-Shirt
There are so many inexpensive ones on sale, like this Elf tee from our Holiday Gift Guide. Roll it up, and if your kids are young, it will still fit in a stocking.
23. Lottery Tickets. Sort of.
Of course it's not legal for your children under 18 to have a scratch-off ticket of their own so obviously I am not actually recommending you give one to them. Just that you get some for yourself and temporarily store them in their stockings. That's all.
24. Earbuds
So many cute ones out there for kids. Again, check Kikkerland or shops like Think Geek which has these awesome unicorn earbuds.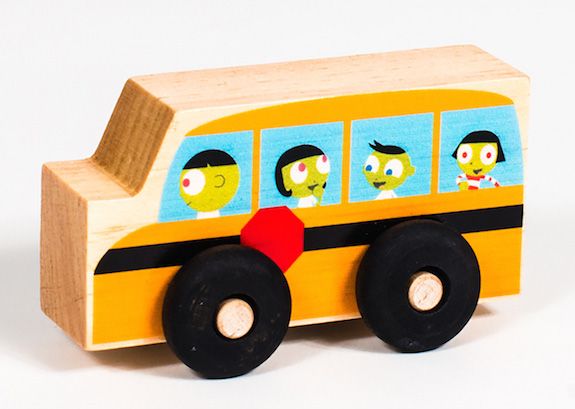 25. Eco-Friendly Wooden Toys
Okay so "little toys" isn't exactly a surprising stocking stuffer idea, but if you seek out really good ones instead of plastic-y ones, you could end up with an heirloom. PBS kids just launched these cute My Little Scoots wooden toys, which you can grab at Whole Foods while you're there shopping. Plus 1% of total sales are donated to the Whole Kids Foundation to help keep more kids healthy.
26. Art and Craft Supplies They Don't Have Yet
While shiny new crayons are always welcome, think about new paint brushes, paper punches, pastels, or even a craft apron. I always tell relatives we can never have too many arts and crafts supplies. Thus, the stockings get filled with them.
Related: 15 of the coolest craft gifts for kids
27. Gift Card for Local Toy Shop or Book Store
One of my favorite new gifts at any price: My kids love getting even a $5 or $10 gift card to local shops where they can pick out their own toys and books. Just know you may spend hours there picking out a single thing; that's part of the fun for them.
28. Superhero Mask or Cape
We've found so many cool, inexpensive superhero masks over the years, especially those handmade by Etsy artists. (These by Sew Plain Jane.) Anything that goes into the dress-up collection for imaginary playtime is cool by me. You can even make your own! And hey, my own daughter called superhero masks one of the best gifts for 7-year-olds and now at nine, she still thinks so.
29. A Special Ornament
Each year I get my kids a special ornament either from travels, or a personalized ornament like these (which I ordered for my own kids this year) featuring their name or initials. I hang it outside the stocking so they get a sneak peek at one special thing before Christmas morning.
Update: Regretfully, the great.ly shop is no longer in operation. We hope you'll find other cool stuff you love throughout our site.
30. Crystals
No idea why, but my kids are totally obsessed with crystals and "precious" rocks like the ones you can buy by the bagful at museum gift shops.
31. Toys That Start or Add to a Collection
A little gift can go a long way, if your kid is into Hot Wheels, Hexbugs, Skylanders, LEGO, Polly Pockets, or dollhouses. Those surprise packs of Minifigs are always a big hit too. For a bigger Christmas morning impact: Put, say, a Hexbug Nano in the stocking. Then make sure the whole track set like the Hexbug Bridge Battle Set is under the tree.
32. A Gift Subscription to a Magazine
Try Cricket (above), Highlights, or Nat Geo for Kids.

33. Sunglasses
Kid-sized sunglasses, of course.  These, from Al e Ro are virtually indestructible. As they should be.
34. A toothbrush
Don't laugh. There are so many cool ones these days at your local drugstore.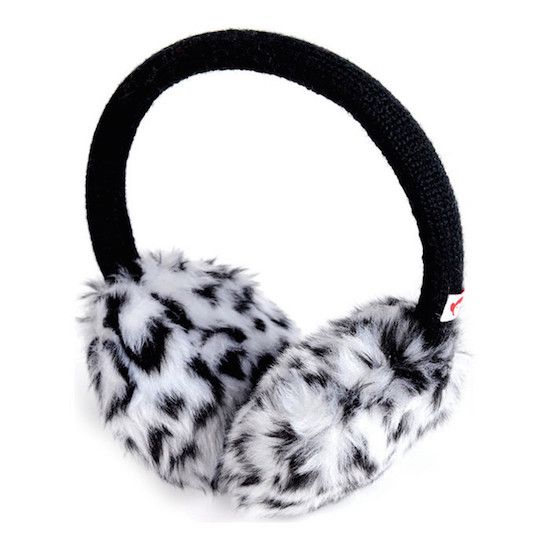 35. Earmuffs or Warm Slippers
Instead of gloves, try other cold weather accessories. These snow leopard earmuffs from Appaman are my favorites this year. You can generally find inexpensive options near the check-out at stores like H&M, Old Navy and Target. If you're thinking about warm toes, I love the Ace and Me Swedish slipper socks in modern patterns that we discovered earlier this season which roll up perfectly into a stocking.

36. Hair accessories
Whether you're getting a huge value pack of two dozen hair bands, or one special little hair clip like these adorable deer in every color from Adelaide NYC, my girls always love getting a little something purdy in their stockings.

37. Fun Band-Aids
We need Band-Aids in the house anyway, but don't tell the kids. If you can't fit the box in the stocking, just take the bandages out and distribute equally (important) across stockings. Keep the box in the bathroom cabinet for later.
38. Something No Other Kid in Class Has
I always look for some randomly cool but inexpensive thing that my kids will show-off in school and trade with friends. Alliance makes these Whiffers aromatherapy scented bands that are like those rubber bracelets kids love wearing, only with scents like peppermint which is supposed to boost memory, and lavender for relaxation. I have no idea if they'll help my kids with tests, but I know they'll be showing them off to every friend at school in January.
39. One Special Hand-Me-Down
If your kids are a little older, try giving them one special thing that was yours, their grandmother's, their great-grandfather's. Then put it away somewhere special. It becomes a really lovely annual tradition.  It almost doesn't matter what it is–though some old pins I had from the 80's have been big hits in the past. Glad I saved them!
40. A good piece of chocolate
While most kids will never appreciate the difference between a good chocolate Santa and the cheap stuff, I try to support our local businesses by finding the kids one awesome piece of chocolate from a local chocolate shop. (How insane are those chocolate snowmen from Jacques Torres?) In itself, it becomes a very special gift. Because, you know. Chocolate. And if you're lucky, your kids will give it to you and stick with the cheap candy canes themselves.
Thanks to our sponsor Alliance Rubber for letting us put together these creative stocking stuffers for kids–and for offering up their own unexpected but practical ideas like Brites File Bands, and for adults, items like Gear Wrapz and Gear Strapz. Not to mention that awesome Rubber Band Ball.  Find them at shops like Amazon, Office Depot, Staples and The Container Store.