If you're looking out for some last minute Easter ideas, we are here for you! You've still got a couple of days to whip up some fun treats, set up the kids with cute crafts, print out some coloring pages, or just figure out whether the Easter eggs will be submerged in dye the classic way, or subjected to wads of yarn, sequins, or printable crowns and mustaches.
Whatever your plans for Easter, we just hope you all have fun doing it together.
And be sure not to miss our last-minute Easter idea guide, newly updated for 2017 with even more amazing ideas of all kind!
(Jordan Almond Bluebirds from Sweet Sugarbelle)
Easter Egg Decorating Ideas
Our kids wait all year for Easter egg decorating, so we don't want to disappoint them. However simple or outrageous you want to go, we've got ideas for you. Hey, we get it — some of you like all your eggs solid and simple, some like glitter and googly eyes, and then there are those of you who will be superheroes to your own kids if you let them make Avengers eggs. As for our kids? We're stocking up on green dye and black Sharpies for a bowlful of Minecraft Creeper eggs.

– How to perfectly hard boil an egg
– How to dye Easter eggs and get the right shade
– 20 of the best easy Easter egg decorating ideas
– The coolest pop culture Easter egg ideas
– 17 colorful Easter egg decorating ideas (above, label printer and washi tape eggs via Living at Home)
– DIY emoji Easter eggs
– How to dye Easter eggs naturally
– How to tattoo your Easter eggs
– Cute free printables for Easter eggs
– 9 ways kids can decorate Easter eggs without dyeing them
Easter Recipe Ideas
Whether you're entertaining a houseful of people or just want to whip up some fun treats for the kids, we have so many recipes and DIYs surely there's something that calls your name. In fact check out just how cute the Jordan Almond birds, up top, came out in the hands of our associate editor Kate. Easy!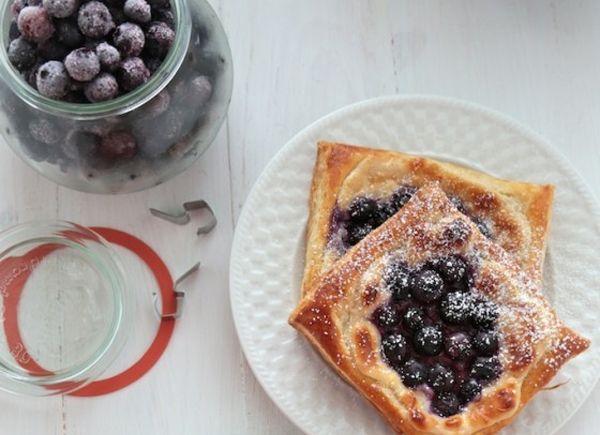 – 7 make ahead Easter brunch recipes (Blueberry Cream Cheese Danishes above via Country Cleaver)
– 5 of the cutest, easiest DIY Easter treats
– Cute last-minute Easter recipes you can whip up
– 6 Easter brunch recipes you can make in 30 minutes or less
– The cool cakes for Easter that are easier than they look
– Remarkable Easter cake pop ideas
– 8 really stunning Easter cake ideas
– Delicious recipes for your leftover Easter eggs
Fun Easter Craft Ideas
You don't need a cartful of supplies to get your kids into the Easter spirit this weekend; we have so many fun ideas from printables to treat bags to free coloring pages to the world's cutest DIY bunny ears. Hoppy crafting. (Heh. Sorry.)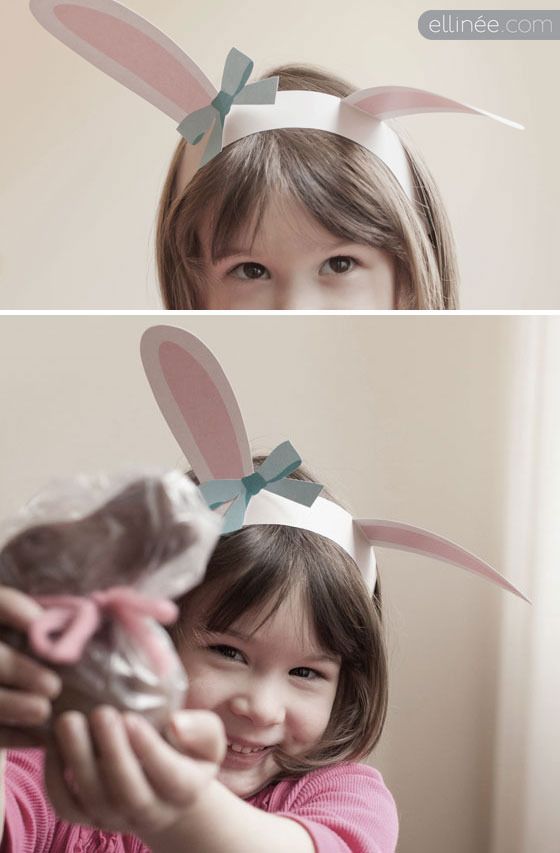 – 17 adorable bunny crafts for Easter (free printable bunny ears, above, from the Elli Blog)
– 10 free printable Easter coloring pages for big kids
– Easter crafts and printables that require no glitter
– 5 last minute Easter egg printables and crafts for kids
– A fun Easter bunny ears DIY
– 9 Easter crafts that kids can actually do
– 5 fun, free Easter printables
– 8 things to do with Easter Peeps…besides eat them
Last Minute Easter Basket Ideas
While it might be too late to order so many of these fun gifts, there's always Amazon Prime if you act fast. Or, use the ideas here as inspiration and shop your local boutiques, drugstores, and Saturday farmer's markets. You might be surprise how many wonderful things there are besides jellybeans.
– 19 very special non-candy Easter basket gifts kids will love
– All-natural Easter candy ideas for the baskets
– 16 adorable Easter basket ideas for kids (Bunny soaps, above, from Fushicos Gallery on Etsy)
For more Easter ideas, follow our Easter Pinterest board.