If there's one thing that we know every mom wants, it's me-time. Alone time. Mommy time. Call it what you will, it's the gift she may appreciate more than any other. Especially if it's made with her in mind. So if you want to save some money by skipping those prefab Mother's Day gift baskets, we can help you put together your own.
The best part is it can be more affordable and personal than one that's already on a shelf somewhere.
To help you get started, we've put together some ideas for the kinds of items we'd love to see in our own me-time gift baskets this Mother's Day (ahem, listening kids and partners?). It's all about thinking about who she is, what would make her happy, then getting to work.
CMP is an rstyle affiliate
Related: 18 cool homemade Mother's Day gifts from the kids
Start With…The basket
Of course, you're going to need something to put all of her awesome swag in. Look for something she'll want to keep based on her personal style, whether it's this affordable and modern dipped basket from the new Pillowfort collection at Target; a bright pink, handcrafted Rwandan basket from our friends at To the Market; or a sleek but traditional woven ash basket from Schoolhouse Electric.
To The Market also makes some beautiful, smaller handmade stacking baskets like the ones shown at very top, and you could fill them each with tiny treats them wrap them beautifully.
A third idea we love is to take a gorgeous tote bag like these that support other mothers in need, including our favorite Mamuye leather tote from FashionABLE, making it a gift basket and accessory all in one.
Something pampering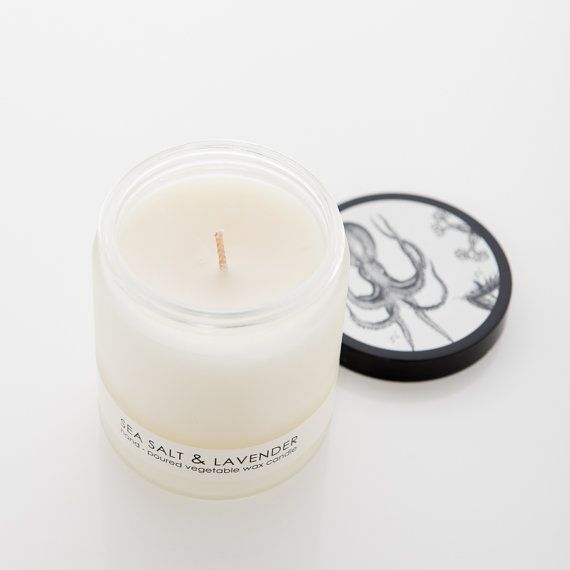 When my house smells like lavender or peony instead of sweaty soccer cleats, I feel a lot more relaxed. Look for a great candle — I'm in love with Formulary 55's amazing Sea Salt and Lavender Perfumed Candles. And think about a splurgy beauty indulgence, like one of the products Liz swears by, including the amazing Jo Malone's body scrub.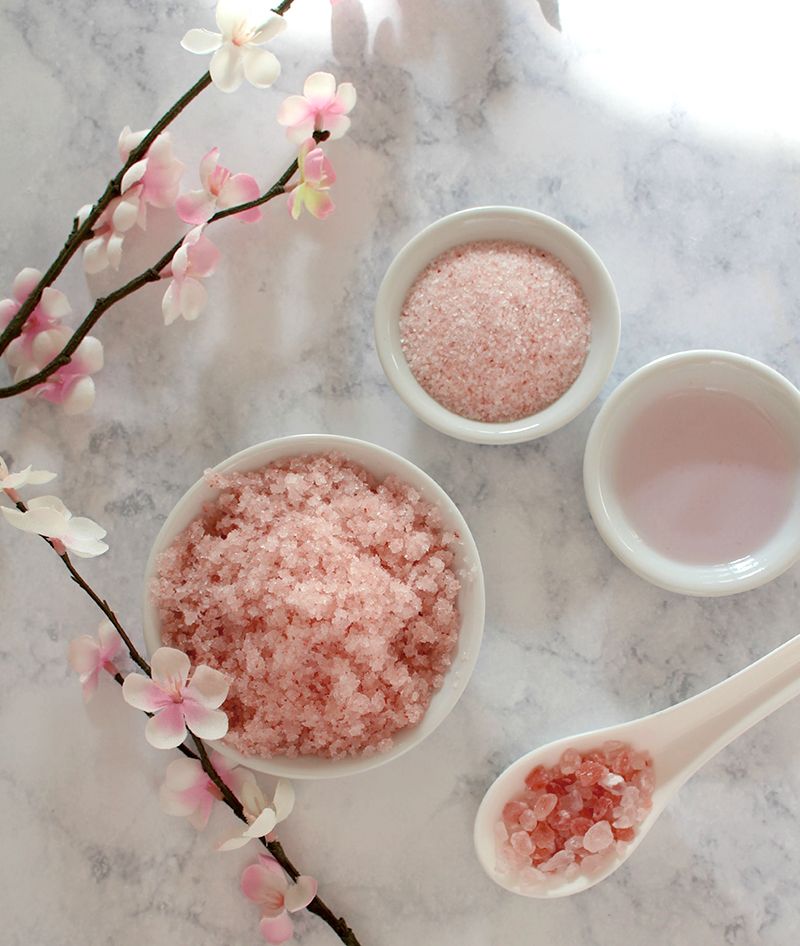 You can also go DIY with a recipe for something like the homemade coconut rose body scrub from lulus that we featured in our Mother's Day gift guide as a great homemade gift, making it perfect as part of a DIY Mother's Day gift basket too.
Also check out these tutorials for beeswax and honey lip balm and rosemary mint shaving cream — or hey, make it easy on yourself, hit a local gift shop or higher end drug store and see what looks appealing.
And hey, pampering isn't just about beauty products. If her idea of zen is an afternoon with the crossword puzzle and an adult coloring books that's a perfect fit too.
Indulgent treats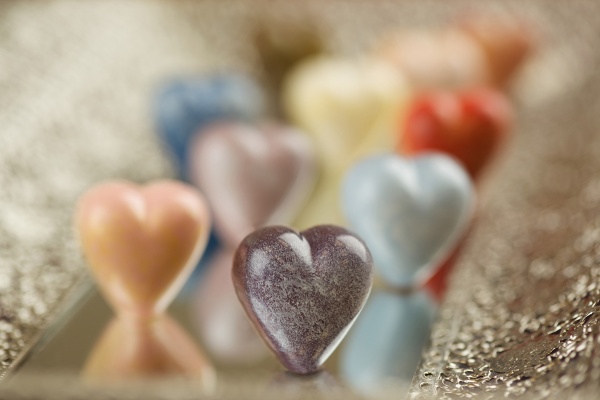 While you can never go wrong with chocolates so look for a high end chocolatier in your community you can support. Or, let the post office do the work! In the past we've recommended decadent, gourmet treats like Napa Valley's Kollar chocolates, Vosges, and the amazing chocolate truffles from Norman Love (above).
If she's more of a caramel fan, check out the wonderful assortment from Good Karmal which you can keep packaged, or scatter them individually around the basket.
That said, you can also make some really sweet homemade treats with some of the tutorials we've featured in the past.Check out heart-shaped pretzels, homemade chocolate peanut butter truffles, or adorable sugar cookies with hand-painted icing (above) via the Minted blog.  Just let her eat them herself with no judgment, please. Even if she downs them all in one sitting.
A nod to her favorite hobby or interest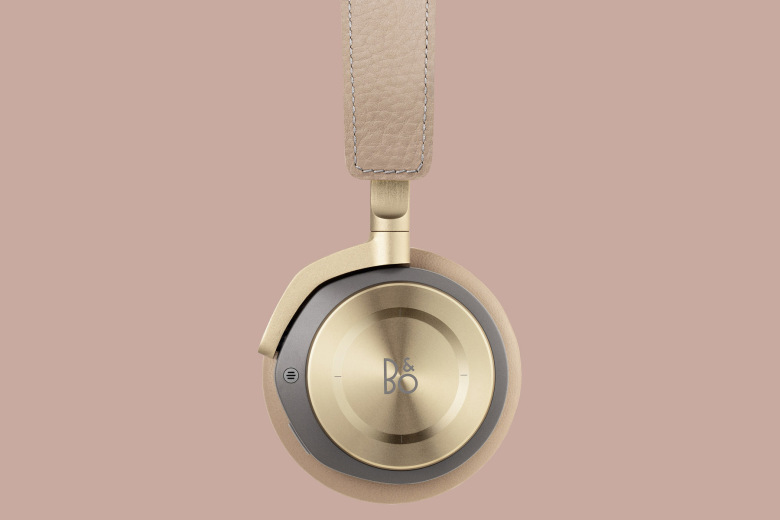 Whatever your mom wishes she had more me-time for, show her you notice — and care. A music lover  may be thrilled with a new pair of headphones like these BeoPlay H8 headphones we're all coveting; or try sports earbuds made just for women for a runner.
If your mom loves reading, consider a gift certificate to our affiliate Amazon or your favorite local bookstore.
If she's at home in the kitchen, we have lots of affordable ideas for cooks on Cool Mom Eats on Cool Mom Eats. If gardening is her thing, add a really nice pair of gardening gloves. Does she love to run? Go big with one of our picks for a glam fitness tracker. Or for the art lover, consider an annual membership to a museum, a set of brushes, or a special something from the museum gift shop.
Whether she loves travel, photography, politics, geography, mid-century design, 80's new romantic music  — just think about something that really speaks to her.
Her favorite drink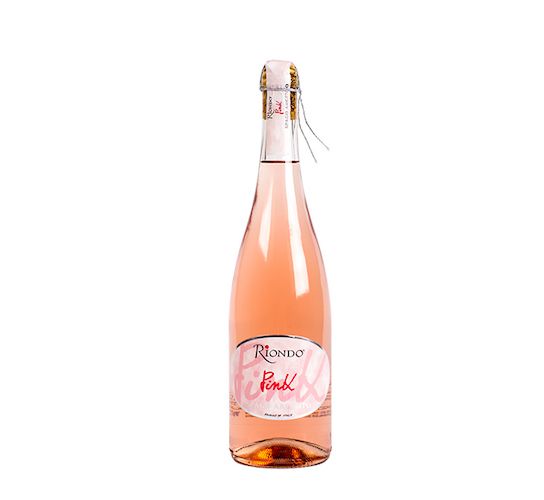 Of course, at the end of a long day, mama could use a glass of wine (or two). On Kristen & Liz's Spawned podcast, Rosie Pope shared Riondo Prosecco as her cool pick of the week because it's cheap, tastes great, and she swears she's managed to avoid a hangover even when she drinks a little more than she planned. Then again, there's also the amazing Unicorn Tears gin which we'd never say not too!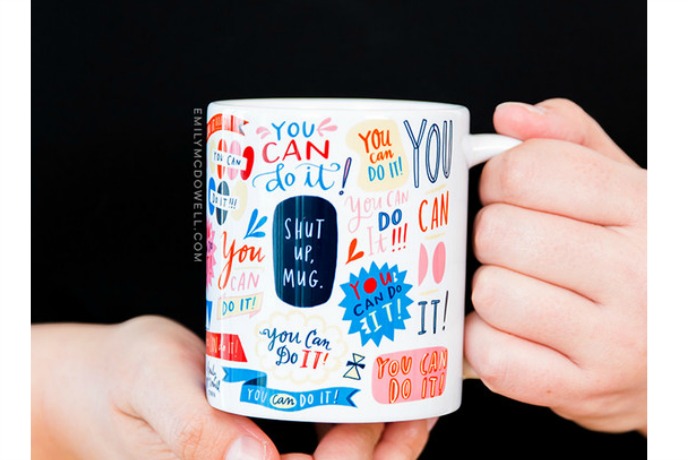 But of course it's not just about booze. If your mom's day is fueled by coffee or hot tea, get her some of her favorite beans or tea leaves, then maybe a cool coffee mug like this one from Emily McDowell, or try the brand new insulated S'well water bottle — a new favorite of ours.
Flowers, of course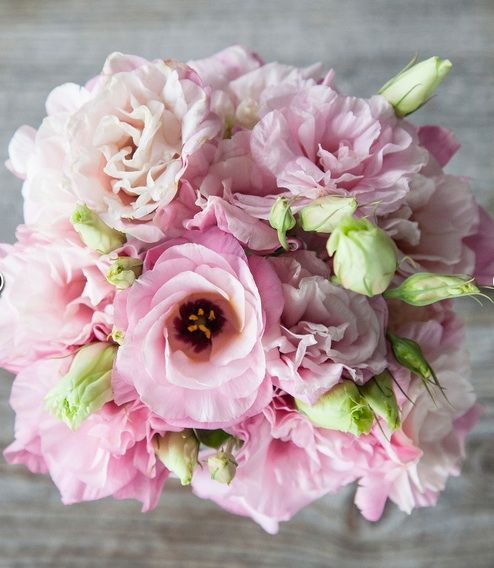 You have to add flowers because, flowers. We always love supporting our local businesses so be sure to reserve something pretty, early from your favorite florist. (Trust us, ordering the day before Mother's Day is never a good idea!) But if you prefer to order online, we think the eco-conscious and socially responsible online florist, The Bouqs is a fantastic option for brightening up a DIY Mother's Day gift basket.
Something that says "you deserve rest!"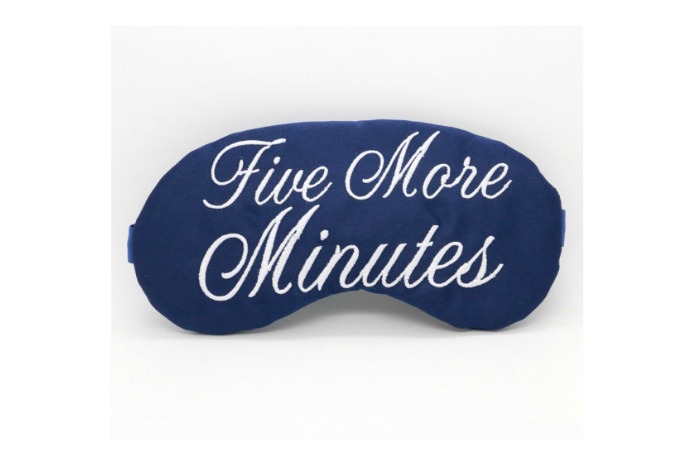 There's something so comforting about wrapping up in a soft throw, so roll one up in your basket for mom to give her that feel-good feeling too. If you're looking for something fun and affordable for a Mother's Day gift basket, we love these clever eye masks from the Sleep Cottage that we recently featured. If you're going splurgey, look for a really nice merino or cashmere throw,  a nice bathrobe or slippers and at minimum, a coupon for one morning of sleeping in just as late as she'd like.
Now that's me-time.