For more than a decade now, so many of our writers have searched the web to compile the most creative Easter egg decorating ideas, from simple to wow, from traditional to modern, from designs for toddlers to designs for teens — and everything in between.
And so, all in one place, we present your one-stop Easter egg decorating idea resource! Surely one here is exactly the right one for you. Or maybe two. Or three.
Hey, that's why they sell eggs by the dozen, right?
Top image: McCormick
Related: 50+creative Easter Basket gift ideas from the drugstore
Easter egg decorating ideas for the traditionalist
If you're all about the alchemy that gets you to the perfect shade of Easter egg — whether that's a deep, bold blue or a pale, pastel pink — these tips help blend crafting with kitchen table science.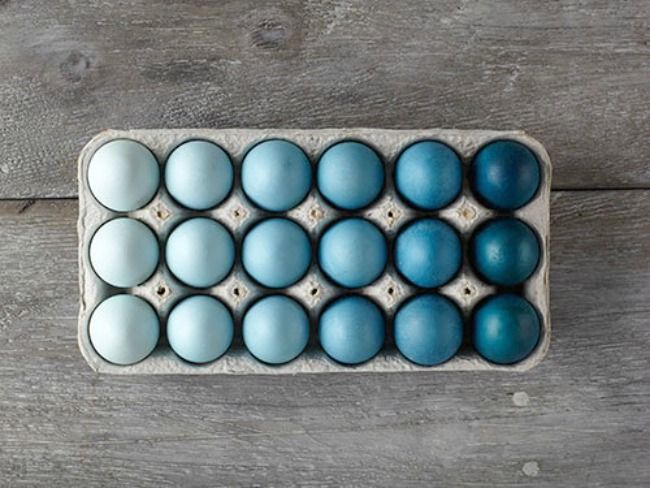 Ombre Easter Eggs by Country Living
How to dye Easter eggs with food coloring and get just the right shade? Ask the experts.
Making natural Easter egg dyes perfectly: 2 expert methods and step-by-step tips
Related: Making Easter special for the kids during Covid
Easter egg decorating ideas for getting creative
Want to step it up beyond solid colors? We have found so many brilliant ideas involving color, pattern, design and typography. Best of all, they don't require a design degree. You can do these!
Typography Easter Eggs from Lovely Indeed
How to make the most awesome tie-dye Easter eggs: A tutorial in 4 easy steps
15 gorgeous Easter egg decorating ideas all about color
9 of the prettiest floral Easter egg decorating ideas
17 super cool Easter egg decorating ideas that are as colorful as they are creative
9 cool Easter egg ideas for tweens and teens who are over solid colors
20 of the best easy Easter egg decorating ideas that still look very, very impressive
8 easy Easter egg ideas for toddlers and preschoolers
Easter egg decorating ideas for pop culture fans
Whether your kids are fans of Star Wars, Minecraft, superheroes, Disney princesses, emojis, space, unicorns or something else, we've probably found an Easter egg idea that will get them extra excited for a little decorating this Sunday.
Yoda and Luke Easter Eggs from Frugal fun 4 Boys and Girls
24 pop culture Easter eggs featuring your kids' favorite characters
17 of the most incredibly clever pop culture Easter eggs, from Star Wars to Frozen to Minecraft and beyond
An amazing DIY unicorn Easter egg tutorial
Cute DIY emoji Easter eggs make us all *grinning face*
6 printables that make Easter egg decorating more fun, from Porgs to superheroes to the cutest bunnies ever.
7 yummy food-themed Easter egg decorating ideas
No-mess Easter egg decorating ideas
We get it, sometimes you just want to create something with your kids — besides a mess. These Easter egg ideas should help.
Sharpie decorated Easter eggs from Paper & Stitch
8 simply gorgeous, no-dye ways to decorate your Easter eggs this year.
How to make tattooed Easter eggs
19 of the coolest no-mess Sharpie Easter egg ideas to make decorating easy
9 ways kids can decorate Easter Eggs without dyeing them.
5 printables for easy, last-minute, no-mess Easter egg decorating