As we say goodbye to 2014 and remember to start typing 2015 on all our correspondence, we wanted to take one last look back at our posts. Specifically, the top posts written in 2014 that caught the attention and imagination of our readers–aside from our our very popular 2014 holiday gift guide and Mother's Day gift guide. Some of these are surprising, some, not so much. Let's just say you guys sure like to make things, you sure like to eat, and you sure like to party. Three traits we like in our friends!
10. 8 easy donut recipes so delectable, you'll be baking every day. 
Of all the amazing recipes we featured this year, the most popular was this guide to 8 delicious donut recipes. Sure surprised us! From Salted Caramel Apple Cider Donuts to Samoa Baked Donuts that are inspired by Girl Scout Cookies, we'd love to be in your kitchens when some of these are baking.
9. The best superhero party ideas on a budget
Superheroes still remain one of the top party themes, with the success of the Avengers franchise, and an effort to get more girls in on it with their own female superhero action figures. We love this post which is jam-packed with affordable DIY ideas to make your kids' superhero party an awesome one.


8.  The best gifts for a two-year-old
While our 2013 posts on best gifts for an eight year old, and best gifts for a seven year old are still hugely popular, this year's post on top gift ideas for a two-year old is a big help for those of us with toddlers, and those of us shopping for nieces, nephews, grandbabies, and soon-to-be-spoiled offspring of our best friends.

7.  20 of the funniest DIY Halloween costumes for babies
We still laugh every time we see this post. Best of all, none of these are too hard to pull off. Important when you're a sleep-deprived parent of a baby trying to make it through Halloween!
Also included in our top toys of 2014, Heart for Heart Dolls captured, well, the hearts of tens of thousands of readers who were captivated by the dolls' global backgrounds, and backstories that help teach kids about how girls their age might live in other countries and cities. All without pulling a lot of punches about some of the hardships that children everywhere work to overcome.

5. 14 of the Best Printable Valentine's Day cards for the classroom
Valentine's Day posts are always wildly popular with our readers, as are printables. Put them together, and you've got some great ideas that make your life easy and make your kids happy. In fact, there are enough ideas here to get you through the next decade-and-a-half. By then, your kids can buy their own cards.


4. The Best Alice in Wonderland tea party ideas on a shoestring
Another big post about kids' party themes on a budget, we love all these ideas from tea recipes to adorable edibles, free printables and party activities. Kind of makes us want to throw a tea party right now.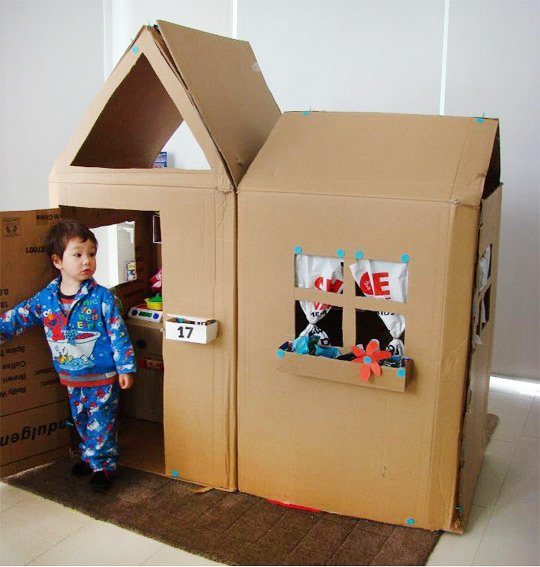 3.  12 awesome toys you can make from cardboard boxes
This is the kind of post to bookmark and save for the day after Christmas, the day after birthdays, and pretty much any time you find cardboard boxes in your house. Of course kids can turn plain boxes into anything at all with their imaginations, but these cool ideas let you take it one step further.


2. The best Minecraft birthday party ideas (besides just sitting around playing Minecraft)
Clearly our kids aren't the only ones bitten by the Minecraft bug. If you're planning on taking all the pickaxes, Zombies, and Creepers offline, this post is packed with Minecraft party ideas that remind kids there's lots of fun to be had, even with the screens off.

1.  13 Advanced Rainbow Loom patterns for the truly obsessed
For the number one post of the year by a huge margin…wow, did this post catch on, with hundreds of thousands of visits from around the world. As a sequel to our ultimate guide to buying or making the coolest Rainbow Loom patterns, you can learn how to make personalized bracelets, funky hair bows, and charms of your favorite characters, all from those Rainbow Loom bands that kids still can't get enough of. And hey, if your kid put away his or her loom, this could be the inspiration to get it out again and see just what else can be done with it.