Trending right now. As in this second.
You are listening to our podcast, right?
Skin purifying vaga-cials? Eyebrow merkins? Scalp Botox? Nose hair extensions? Ready to laugh, friends? This week on Spawned with Kristen and Liz, we combed the internet for the wackiest, wildest, most bizarre beauty trends -- and then we made a few up too. Take a...
Wouldn't we all love our kids to be those self-starters who sit down dutifully each day after school to tackle homework, proofread, make corrections, and hey, maybe do some extra-credit -- all without being asked? Well, yeah. But we're realists And not every kid is...
If you're like us, you've got a bazillion photos sucking memory on your phone, not to mention all those unnamed documents on your computer. And we won't even talk about our email inboxes. But that's all about to change for us, and you, thanks to our special guest on...
So much coolness. Where to start…
This is a sponsored message from Eucerin In the winter months, your skin is subjected to so many factors that can create redness -- everything from wind and snow to things you may not have considered, like what you eat and drink. Some of it is avoidable, some of it...
I don't know about you, but I do not have the mental space to craft an elaborate, handmade gift for my kids' teachers this year. And, as adorable and delicious as it may be, I can't do yet another mason jar full of hot cocoa mix. Instead, I've been shopping for...
As writers who live on our laptops, tablets and phones -- sometimes admittedly all three at once -- you could safely call us multi-taskers around here. I mean, what mom isn't? What person isn't? It's just...life these days. We're tweeting while we're streaming...
This year's DIY slime craze isn't going anywhere anytime soon, if my kids' obsession is any indicator. So when I saw this DIY Santa Slime tutorial at The Best Ideas for Kids I knew I had to bookmark it. Honestly, how brilliant is this as a gift idea for your kids'...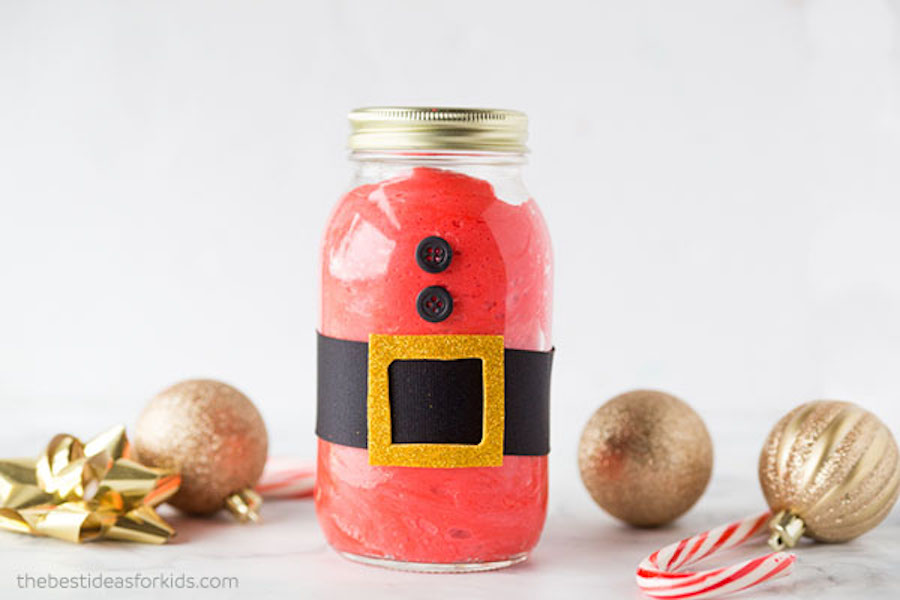 It isn't often that my kids get excited for a game release that isn't electronic -- because let's be honest, when do we get a countdown to anything besides video games or Star Wars branded stuff? But in the case of Not Parent Approved, they've been begging for...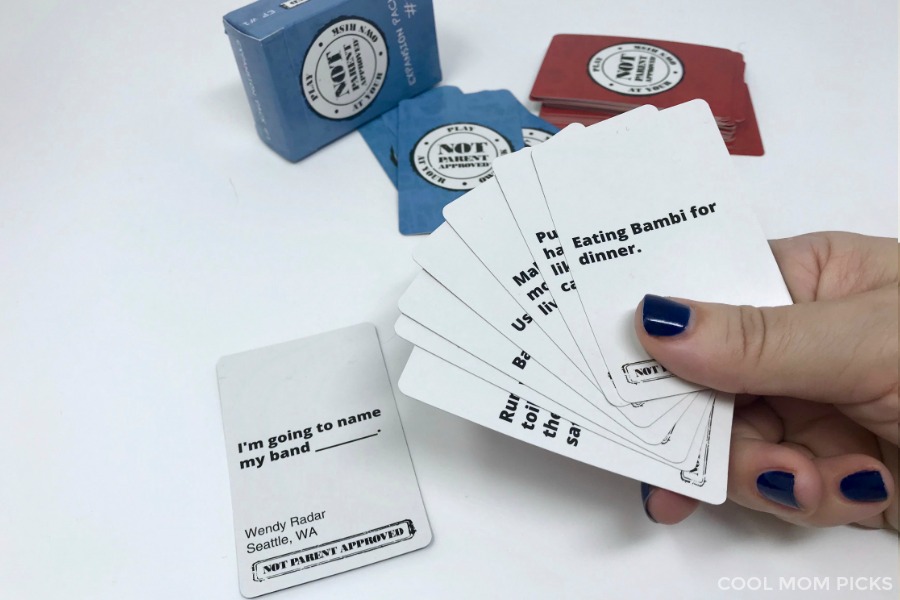 I have used an embarrassing number of travel mugs in my life, and none have come close to the YETI Rambler that I received as a gift from a friend a few months ago. It's going to be my new go-to gift for everyone because I can't stop talking about it. Which brings me...
This week on Spawned with Kristen and Liz, a brutally honest, very funny, no-holds (or anatomical references) -barred discussion about girls, periods, and yep. Vaginas. Because you can't talk about periods without talking vaginas. And the more we say the word, the...
Over the years, I've carried many bags, and collected a whole lot of things in them. Helicopter toy? Check! Hand sanitizer? Always. 40 broken crayons? Got 'em. Ah, parenting. But, save the rare date nights when I'm carrying a small clutch, there are always items in my...
Here are the coolest things we've been seeing around the web this week. Hope you like them too. Hooray for The Snowy Day postage stamps featuring Ezra Jack Keats' iconic illustrations, and coming in time for the holidays! [Image: U.S. Postal Service] Good news for...
After years of making baby Halloween costumes, we've learned two things: One, there's almost nothing cuter than babies in Halloween costumes. I mean, really. And two, you don't have to get all crazy-DIY to produce some seriously winning costumes. In fact, some of the...
I have been carefully watching the news out of Puerto Rico for the past week, amplifying news stories and encouraging support. But over the past 24 hours in particular, as I watched San Juan Mayor Carmen Yulín Cruz's emotional pleas for help with tears streaming down...
Earlier this week, I was introduced to the story of Cambridge, MA librarian Liz Phipps Soeiro, who graciously and thoughtfully declined to accept a box of Dr. Seuss books sent to her by Melania Trump as they were to a number of other high-achieving schools. I admit my...
Thanks to a 19-year-old artist who originated the hashtag, the #DrawingWhileBlack campaign on social media caught on and became a veritable treasure trove of art on Twitter. I watched in real time thrilled to discover the talents of hundreds of Black artists and...
It's time for my tween daughter's room to get a decorating refresh, and I've got my eye on this this inspiring free "fight hate" printable by Vanessa at Little Gold Pixel as a starting point. Okay, so she may be a little too young for coffee, but making art and...
After my daughter, now 13, was identified as qualifying for gifted education prior to heading to middle school, I decided I wanted to provide her with some extra learning opportunities in the summer and throughout the school year. And quite frankly, give her some...
There's no way to fully prepare for the sleepless and uh, very sore, whirlwind after you leave the hospital with a new baby. And while moms want to take ample time off before returning to work, the U.S. doesn't require that employers provide paid maternity leave,...
Issues concerning civil rights and racial justice in America have never stopped being news. At least if you're paying attention. However over the past few years, they've really become front and center in a more widespread way, thanks to the Black Lives Matter movement...
Here are the coolest things we've been seeing around the web this week. Hope you like them too. Yes! Dolly Parton is releasing her first children's album, I Believe In You. And if you can't wait, listen to the title track here! We love what this library is letting...
We first spotted Lovelane Designs' amazing superhero capes on Etsy a few years ago and became instantly obsessed. In fact, we've featured them in more than one gift guide for kids over the years. That said, the quality and handmade design makes them spendy. So we're...
You know, on Spawned with Kristen and Liz, we've covered a lot of important info to help our listeners navigate this crazy parenting thing: Bullying, picky eaters, playdate hell, political unrest, mental health, the eye-rolling tween phase...you name it. But one...
A quick trip to the mall and of course I find myself in the Vans store, at which point I might have squealed upon discovering these new mermaid Vans. How cool are they?! They're actually being billed as "snakeskin" but add the rose gold and well, I see mermaid tail....
Not knowing what kind of sleeping arrangements you'll encounter when you're on vacation is one of the hardest parts of taking a trip with a toddler. Will the hotel have a crib? Will it be disgusting? Will your toddler "sleep" between you and your partner all night...
Kristen and I spent a fun Saturday together this week, getting full makeovers courtesy of our partners, JCPenney Salon and Sephora inside JCPenney. (Do you know how long we could stay there? Long, is all I will tell you.) It's all part of their 10 Days of Nonstop New...
As a fan of the original LEGO Movie and LEGO Batman, I admit I was a little skeptical about the new LEGO NINJAGO Movie. I wasn't very familiar with the NINJAGO franchise and wasn't sure if my 10-year-old daughter would be that into an action film featuring LEGO...
This has been a brutal month with consecutive natural disasters, many right in the contiguous US or close to home, and our hearts are so heavy. There's Hurricane Harvey's devastation in Texas, Hurricane Irma pounding Florida and the Virgin Islands, and now Hurricane...
As much as I love the many "National" days and weeks that help us celebrate everything from women's history to coffee, I think my all time favorite day is National Voter Registration Day. Observed annually on the fourth Tuesday in September -- that's September 26th...