Research shows that the happiest families are those who spend their money on experiences instead of on things. I totally get it. Looking back at my childhood, I can remember only a handful of toys my parents gave me over the years — a Strawberry Shortcake lip gloss, still being a favorite. But every out-of-the-ordinary trip we took together is etched in my memory, whether it was a week at the beach or a night out to see the circus. So, this year, consider investing in an experience gift for your kids in addition to the books and toys they'll be getting for the holidays.
And we'll let you in on a little secret: if you're already planning a vacation this summer or a night out at the movies next week, but you haven't told the kids yet, wrap up the tickets and make it an extra special gift under the tree. They'll be so excited.
Photo at top: Kristen and her kids getting slimed at Nickelodeon's Punta Cana 
Related: Our 2016 Cool Mom Picks holiday gift guide

Gift card to a puzzle room
Puzzle rooms (aka, escape rooms) have become massively popular over the last year. They're exciting and fast paced, as you race to figure out the clues so you can escape the room. Our tip: stop by and visit in person to get a glimpse into what their variety of experiences are like, so you can pick the right one for your family. One of my kids found the experience he did too scary, but a lighter storyline would have been great. (price varies, photo above via Escape Games Live)
How to gift it: Give the tickets in a box of trinkets that goes with the theme — gold coins and eye patches for pirates; cobwebs and plastic spiders for a haunted house. Or, wrap up the tickets with the fun, at-home family game night version, Escape the Room: The Secret of Dr. Gravely's Retreat.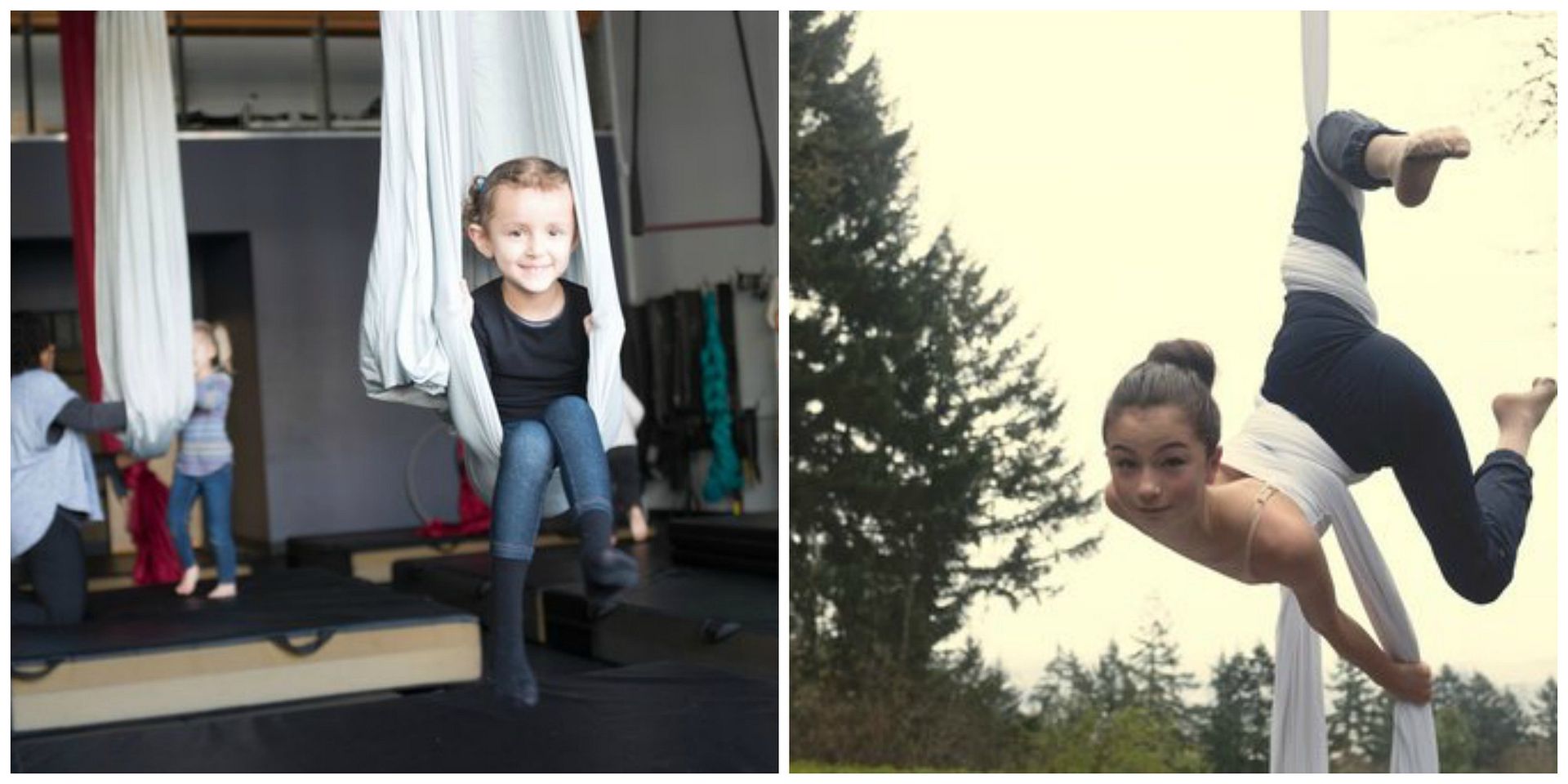 A class in something they've been dying to try
My kids have been begging for gymnastics and lacrosse lessons lately, so those would be easy add-on gifts. You can find unexpected options like cooking classes, Irish dance lessons, circus-style acrobatics (at The Circus Project, above), DJ lessons, construction workshops, digital animation classes, rock climbing lessons, and even board game classes by asking around on your neighborhood Facebook group or Mommy Poppins page. Hint: you can usually ask for your child to try a mini-session of classes to see if they'll like it before you commit to an entire semester.
How to gift it: Give the kids one of the tools they'll need for the class — ballet shoes or a hammer and nails — with a note telling them you're excited to watch them learn a new skill. 

Fun family night at home
We've seen so many creative ideas for gifts focusing on a night at home with the family — from a tent for a backyard campout to craft supplies for a night of DIY madness. My kids would love opening a box full of fun activities for us to do together at home — from board games to snacks to silly hats and conversation starters. Then, make the whole night about being together — cooking a meal, sleeping in a fort in the living room. It's a simple idea, but it'll be a night they won't forget.
How to gift it: Pick a theme — board games, movies, camping, cooking — and load up a box with everything from snacks to party supplies. You can probably find most of what you need at your local party store. 

Membership to a museum or zoo
If your city has any cool museums, zoos, or aquariums, go ahead and invest in a season pass. It'll give you tons of options for outings with the kids throughout the year. For example, my nephew loves nothing more than to visit the antique car museum in Nashville, so the chance to go any time he wants would be a real treat for him. (photo: Stingray Touch exhibit at Chicago's Shedd Aquarium)
How to gift it: Wrap up the season pass with a journal, so your kids can write or draw about all they discover at the museums.
Related: Great experience gifts for kids, because memories make for awesome presents.

Session at a cool summer camp
You don't have to spend thousands of dollars for an overnight summer camp — although you could, and that would be amazing. On a smaller scale, each year, my kids' grandparents ask them to pick one camp from their school's summer program to go to, and it gives them a week of fun to look forward to. Check your local parks department, the YMCA, or Boy Scout and Girl Scout programs for affordable, educational, and other fun camp options too.
How to gift it: Pack up a box of S'mores ingredients and a brochure highlighting the camps they can choose from. Warning: they may ignore their toys while they pore over the options all day long.

A music instrument, and lessons to go with it
Last year my daughter's only request at Christmas was a violin, but we knew she'd have no clue what to do with it. So, we gifted her music lessons too. In Nashville, we've used Mobile Music Academy's skilled teachers; they come to my house (yay!) so the whole family's schedule isn't thrown off loop by my daughter's newest obsession. This year, she wants a guitar too. So, I guess the gift was a hit. (photo: Violin Lessons NYC)
How to gift it: This one is easy — give them the instrument, and tell them lessons are coming too!

Tickets to a show
Whatever your family is into — theater, basketball, music, hockey — get them tickets to go see a show or a game. Or, even a fun 3D movie works too. Eat dinner out beforehand, and splurge for Lyft or Uber to take you around town. Getting out of the house and doing something out of the ordinary will be a fun memory they'll probably want to turn into a tradition. And to that, we say, go ahead.
How to gift it: Get a program from the play or a t-shirt from the team you're going to cheer for and wrap it with the tickets.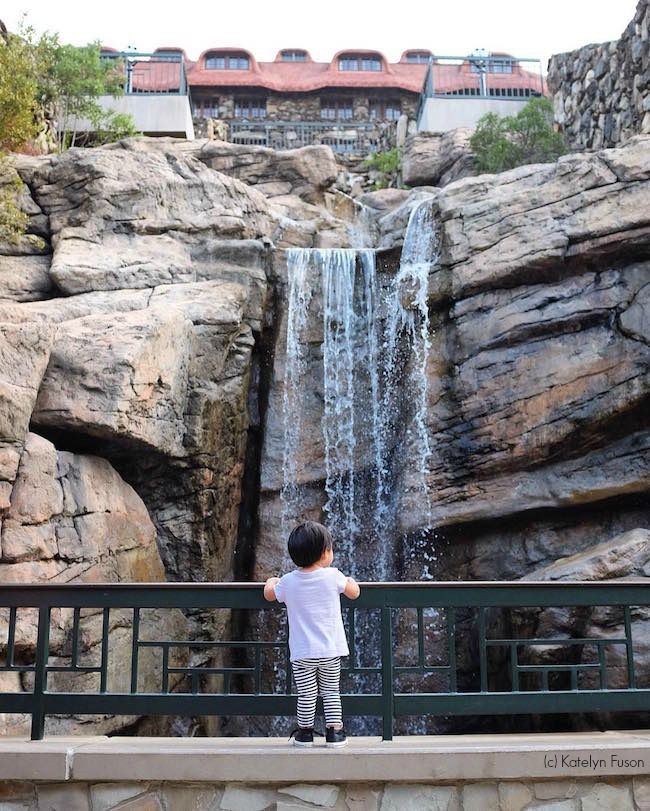 A family vacation
If you can afford it, go big with a surprise family vacation announcement this Christmas. Our families have made great memories at Nickelodeon's new Punta Cana resort, a house on the California coastline (or pretty much anywhere else) booked through the kid-friendly rental company Kid & Coe, a weekend in the mountains of Asheville, North Carolina, or a whirlwind trip to see all the amazing museum exhibits Chicago has to offer.
Of course, there's also Disney World, a rite of passage for parents as much as for kids.
How to gift it: Order a travel journal to give to your kids, and prepare for a big holiday reveal. You'll win best parent ever this Christmas.