Each year, we wrap up the year by sharing our editor's favorites of the year — our top posts, our favorite finds, or the trends that encourage us. This year, we decided to do something a little different!
If you listen to our podcast, Spawned with Kristen + Liz, you know that we share our cool picks of the week each episode. So this year, Kristen and I decided to each share our top 10 cool picks of the year. We have a few overlaps and a lot of differences. But one thing we have in common — it was super hard narrowing it down to just 10! So here's my best shot.
These are the 10 picks that were not just the "coolest," but most meaningful to me in 2021. And I suppose that's what makes them cool. I hope you love them too — and can enjoy them into 2022 as well.
In no particular order….
Liz's top 10 of the year
This post contains some affiliate links and come purchases may generate a small commission to help support our independent team at no additional cost to you. So, thank you for all your support!
© Disney
Movies! In theaters!
I know that not everyone is ready to return to the big screen — and some of us returned, then pulled back again. But for me, seeing a premier of In the Heights this summer in an actual theater with an actual oversized soda in my (wiped down) armrest and the actual smell of popcorn was so meaningful and emotional. It signified the beginning of the next chapter in All This, in the best way.
As much as I looooove Succession and Ted Lasso like everyone, a great movie is something else. And while you can see terrific 2021 releases like Summer of Soul on Hulu now (and should), looking up from the front row of a reclining Alamo Drafthouse seat to see lost Mahalia Jackson footage on a 30-foot tall screen was something else.
PS Though I haven't gotten around to writing about it here just yet…Steven Spielberg's 2021 West Side Story adaptation (above) is extraordinary in every way and I lost count of how many times I cried in the theater.  Catch it before it wins all the Oscars, which it will.
The Lightmaker's Manifesto by Karen Walrond
While so many of our podcast interviews this year shook up my perceptions and changed me for the better, I can't stop thinking about this recent conversation with author (and longtime OG blog friend) Karen Walrond about making change in the world without losing your joy — inspired by her wonderful new book.
It's not just for activists, but anyone who gives a damn, and I would hope that includes all parents.
*And if you'll allow me to call out a few other favorite podcast interviews  in 2021 based on superb parenting books, listen to:
– Dr. William Stixrud and Ned Johnson on better parent-teen communication — which also makes Kristen's top 10 list
– Diana Graber on raising responsible digital citizens
–  Kristin Russo on how to be a compassionate parent of LGBTQ kids.
– Jessica Lahey on raising addiction-resistant children
Meghan Markle's 40×40 mentorship initiative 
I was truly inspired by the Duchess of Sussex's 40×40 initiative to encourage 40 minutes of mentoring a women re-entering the workforce or making a career change. Especially in light of the 2 million + women who have left the workforce (not necessarily by choice) over the past two years. It inspired me to get off my butt and "meet" some wonderful women who had reached out — and some of the conversations are continuing.
What a great reminder to me that I don't have to wait for an official "initiative" — I can just jump in and find small ways to pay it forward to other women throughout the year. And so can you. We all have something to learn, and we all have something to offer.
The oven mitts that finally got my kid to use the oven
14 years ago, I gave birth to an oven-averse child, and she'd be the first to admit it. We invested in these incredible oven mitts that Lisa recommended to me (based on my ridiculously long list of requirements for said mitts) and the problem is (somewhat) solved. In part because they're more like elbow-length gloves than clunky mitts. Turns out our whole family loves them now, and while we're not baking bread every day anymore, we are still using the mitts.
Yay for kids exhibiting more independence — and for sharing the workload!

Image: @mom101 on Instagram
My tiny Vornado fan
For those of you on the other side of 40 and beyond, there's a little thing you may be experiencing called OMG HOW DID IT GET SO FREAKING HOT IN HERE!? When it hit me, I took the advice of my own mother and bought this adorably retro-cool Vornado fan, which I've mentioned on Spawned a few times.
For some reason, the brand calls it an "air circulator." The difference? No clue. I just know it does the trick with two incredibly quiet speeds that also double as helpful white noise for sleep.
Nonfiction Audio Books
Despite reading a lot of parenting books before I interview the authors, I am kind of lame when it comes to cracking open books for fun. So over the past year, I've really fallen in love with audio books, which I think of shower reading!
My Audible Subscription has become a favorite source for non-fiction books, especially when the author reads their own work. My favorites of the year: Caste by Isabel Wilkerson (released in 2020), No One Will Tell You This But Me by Bess Kalb, Furiously Happy by Jenny Lawson (listen to our interview with her on Spawned!), and for pure fun, Yearbook by Seth Rogan.
Aloisia Beauty Skincare
Will I ever stop talking about Aloisia's K-beauty inspired clean skincare products? No! (Just ask Kristen, ha.) From their new 2021 products including the celeb-favorite Glow soft peel exfoliator and the two-fer skin cleaning duo that made my Cool Picks of the Week back in September, I really adore this small, woman-owned brand and am so happy to support them. Plus, ooh, my dry skin is getting so much help!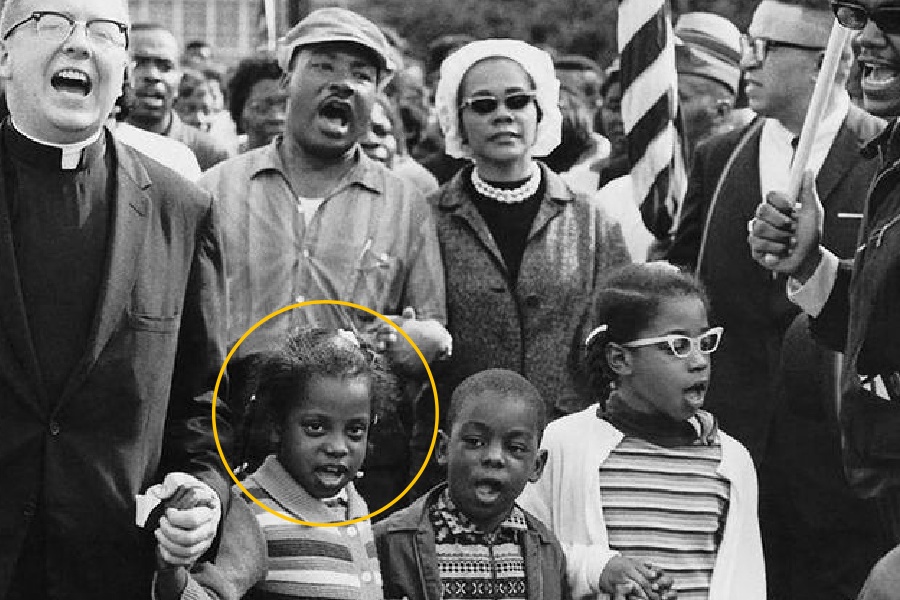 A conversation with Donzaleigh Abernathy
This chat with Dr. Martin Luther King Jr.'s goddaughter, Donzaleigh Abernathy went deeper for me than a typical podcast episode. I listened in awe for nearly an hour as she shared her honest, poignant, thoughtful reflections about growing up (literally) at the center of the Civil Rights Movement in the Jim Crow South, her "Uncle Martin," the wisdom of her father, the late Reverend Ralph Abernathy, and how all of it informed her positive, hopeful view for social justice today.
Only a few months later, the US senate finally made Juneteenth a National Holiday — unanimously. Progress…and hope.
Twyla Tharp at City Center 2021, © Liz Gumbinner
Live performances…and not just the performers.
From Broadway to off-Broadway to community theater to your kid's end-of-year band concert or ballet recital. From big stadium shows and the return of Shakespeare in the Park, to the quartet that played on my mom's neighbor's lawn for socially distanced fans once a week throughout quarantine. I am so grateful to everyone involved in bringing back the live performances that make us feel..
well, alive.
Actors and dancers, producers, directors, composers, musicians, crew members, swings and understudies (!!), costume + set designers, the team behind Save our Stages, janitors, ushers, on-site medics, craft services, sponsors, you name it. If you were part of making live performances come alive again — whether it was a 3rd grade recorder concert or TWYLA NOW at City Center (my own return to live performances this year, above) — I thank you with all my heart.
(Especially to those of you who tasked with enforcing the mask mandates. I know that's been a tougher job than it should have to be.)

By Golly Thanks Dolly vaccine sticker from omgvote on Etsy
Vaccines — for us, and for our kids — and those who made them possible
Like so many of you, I wept with a combination of joy, relief, mournfulness, and hope during my first vaccine jab. But not quite as much as I did when my kids were finally able to be vaccinated. As for them, they didn't cry. But they were thrilled. And they did take advantage of those free Krispy Kremes.
Next, I'm rooting for all your parents of those under 5, who are eagerly awaiting every chance protect your own kids too.
We're not out of the woods yet with Covid, of course, but let's remember that we're starting to see a lot more light than we did at this time last year. So my deepest, most profound gratitude of 2021 is reserved for scientists, epidemiologists, pediatricians, front-line workers, researchers, pop-up rapid testing volunteers, overworked lab processors, Dolly Parton, and EVERYONE doing what may be the hardest work of their lives to help keep us safe. Especially in the face of so much changing data and uncertainty.
May we all keep our families as healthy and strong as we can, now and in 2022.
I'm ready to bring back hugs for good.