Finding beautiful girls' clothes may be one of our favorite jobs at Cool Mom Picks. This year there were no shortage of great picks from small indie designers; and even some bigger brands we like got into the action.
Tutu Du Monde
Liz: The world's cutest most beautiful, splurgey princess/ballerina/fairy dresses (at top), every one made by hand with exquisite details and not too much frou. Just don't expect them to be relegated to the dress up box.
Handmade Charlotte for Anthropologie
Kristen: Maybe it's because Rachel is a mom of many like me (5 kids!) or lives near me in Atlanta or super sweet in person (yes, I've met her!). But her designs now at one of my favorite shops are so ridiculously gorgeous I have been trying to rationalize the pricey purchase since I first saw them.
Zara Online
Liz: I'm overjoyed that this Spanish chain with affordable, European-styled kids' clothes is finally selling online for the first time. It's great for basics, or even a few seasonal pieces like boots or a trendy sweater. My daughter gets more compliments on her $45 double breasted girls' jacket than the kids wearing the $245 ones. So there.
Ses Petite Mains spring collection
Kristen: In a sea of blinged-out girls' clothes, I found my life preserver in designer Beth Miles' spring collection which goes from infant to tween sizes. These are simple, beautiful dresses that will last through all three of my daughters–and the post season sales are always great.
Kazowe rider boots
Liz: A legwarmer meets a boot that your kid will never want to take off. Even when you're like, "but it's 65-degrees out, honey." It helps that they're all mom-designed too.
Fit to Flick ponytail hats
Liz: They'd be darn cute even if they didn't have the smart little slit in the back for your daughter's (or your) ponytail. Great wintertime essential for long-haired girls.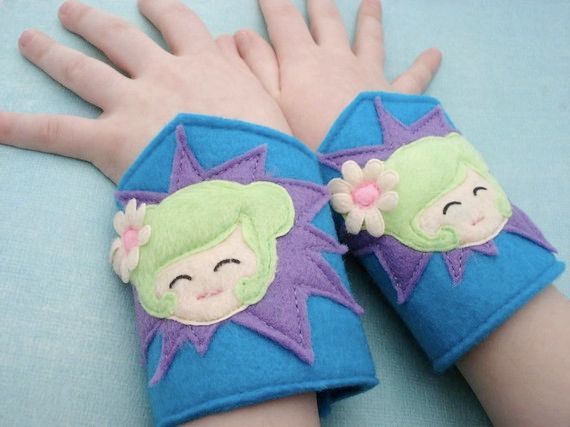 Girl Power Superhero Cuffs
Liz: I loooove the Her Flying Horses Etsy shop but these superhero cuffs definitely take the cake for cuteness in the dress-up box. Totally handmade, and affordable too.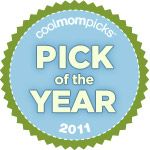 More 2011 Editors' Picks:
Editors' Picks 2011: Coolest Kids' Music
Editors' Picks 2011: Coolest Kids' Room Decor and Art
Editors' Picks 2011: Coolest Baby Clothes
Editors' Picks 2011: Coolest Kids' Furniture
Editors' Picks 2011: Coolest Baby Food, Kids' Snacks and Kids' Dishes
Editors' Picks 2011: Coolest Boys' Clothes
Editors' Picks 2011: Coolest Baby Gear
Editors' Picks 2011: Coolest Kids' Toys
Editors' Picks 2011: Coolest Kids' Books
Editors' Picks 2011: Coolest Jewelry and Handbags