Trending right now. As in this second.
You are listening to our podcast, right?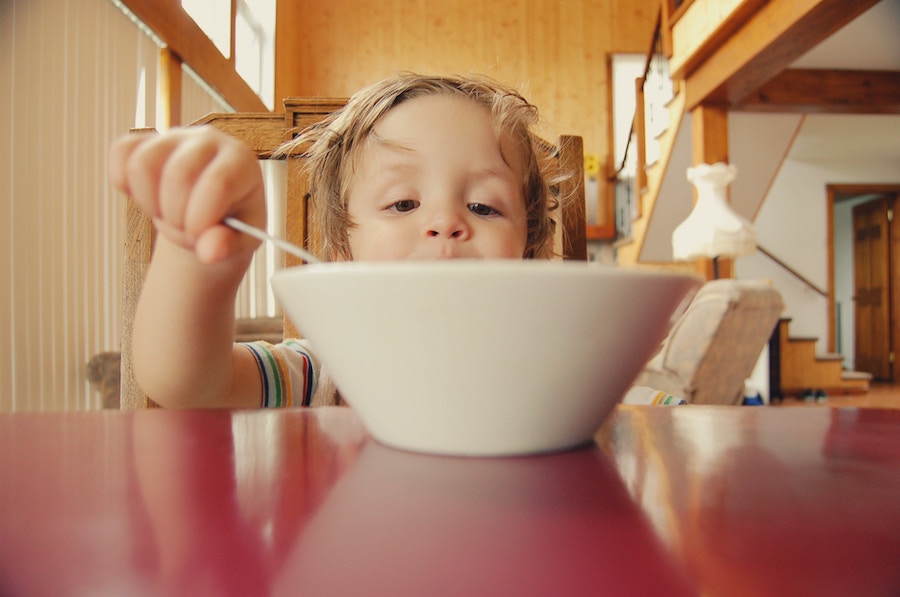 Feeding kids! We all love it so much! Hahahah. No. Well, maybe some of us do. But most of us -- it's just another one of those things we have to do as parents, and make the best of it. That's why it was so fun to speak this week about that very thing, with the super...
With 13-year olds getting recruited to play sports in college and a New Jersey lawmaker warning parents to not get physical at youth sports for fear of jail time, we had to tackle the topic of youth sports and whether they've gotten out of control. Not to mention,...
This week on Spawned with Kristen and Liz, we're talking about indoor play. Because as the weather is getting cooler, our kids still need to stay active and keep the fun going. Yet...there's only so much we can handle, if we're going to be honest. So we invited,...
So much coolness. Where to start…
Disney has just released a lovely series of free A Wrinkle In Time coloring pages, perfect for those kids who are counting the days until A Wrinkle In Time hits theaters -- or counting the days until they can see it a second or third time, as the case may be soon....
As a new mom, I rejected backpack style diaper bags for more fashionable (and, occasionally less comfortable and user-friendly) options. Yes, I did think the heavy leather tote with no shoulder strap was a good idea...for a minute. But, while I traveled from Asia to...
As someone who is raising my kids on LEGO sets, but also a lot of talk about disposable plastic toys, I am so happy to see the news that LEGO is introducing sustainable, plant-based pieces starting this year, as part of their commitment to incorporate sustainable...
As much as we love kids' clothing with cutie-pie prints and patterns (seriously, rainbows and unicorns — love), we're blown away when prints and patterns get a little deeper. Glorious case in point: the Artists in History print in Kira Kids' new spring collection. The...
We have talked so much recently about raising activist kids and what we can do to help them and encourage them to get involved with whatever cause inspires them. And one of the first place we turn, are books. In this case, wonderful children's books about activism....
Today marks the beginning of Holi, the Indian festival of color, love and springtime. You know, the one with the bright, colorful powder that's tossed in celebration of good triumphing over evil, fertility and love. (Concepts we can totally get behind!) Every spring,...
Whether you've watched every Academy Award nominated film this year, or your list begins and ends with Coco (no judgment, parents!), Oscar parties are always a fun excuse to get everyone together for Hollywood-themed food, drinks, decorations, activities, and puns. So...
At long last, the much coveted and beloved Hunter Boots have come to Target and I am here for it! I am not only here, I am stomping my feet in stylish puddle-jumping preparation. This post has been updated to reflect the new collection CMP is an rstyle affiliate...
For the generation that always wanted to have a neighbor just like Mister Rogers, Funko Pop is giving us the next best thing! In honor of the 50th anniversary of Mister Rogers' Neighborhood, Funko Pop! will release the sweetest Mister Rogers vinyl figure and other...
Here are the coolest things we've been seeing around the web this week. Hope you like them too. When does a book under the category of "Children's American History of the 1900s" become a bestseller? When it's the wonderful Little Leaders: Bold Women in Black History...
With the strong, courageous teens of Parkland Florida's Majory Stoneman Douglas High inspiring so many of us over the past two weeks (jeez, has it only been two weeks?) Kristen and I been thinking so much about kids and activism. In part, because we're already seeing...
I'm a nursing mother, so it's not unusual to see images of breastfeeding moms and babes when I scroll through my Instagram. And while I fully expect to see this content from my fave maternity sites and pro-breastfeeding bloggers, the recent Gap ad of a woman nursing...
Take a quick peek at these fun metallic desk supplies and if you're feeling the winter blahs like I am, you'll know exactly why I've been scouring the web for them. I know that in a few short weeks we'll have a little more daylight, but with the cold still here...
The Rabbit Listened, by Cori Doerrfeld, is hands down, my favorite kids' book that's come across my desk lately. It's a simple story about how to respond with compassion when you see someone suffering and it couldn't come along at a better time. Doerrfeld's sweet,...
When I left our sold-out Black Panther theater on opening night, I wanted to run out and start shouting on the street, SEE THIS MOVIE NOW! In brief: It was just spectacular: The casting is stellar, the special effects are killer, the production design and costumes are...
When Dustin wore a retro purple Thunder Lizard dinosaur sweatshirt from the Science Museum of Minnesota in season one of Stranger Things, fans cleaned out the museum's supply of Dustin's dinosaur sweatshirts faster than you can say NO BARB, STAY AWAY FROM THE POOL!...
I took one look at the nature-inspired handmade wooden blocks from Water & Lightning at Toy Fair 2018 and...instant love. These minimalist but colorful stacking blocks feel amazing, are nicely weighted, and the perfect size for both little hands learning to grasp --...
Recently I've been coveting the clean, cool aesthetic of black and white baby gifts -- nursery decor, clothes, toys, you name it. Which probably has something to do with the fact that as my young son has accumulated more and more presents and hand-me-downs, his...
At this point in my life, I'm not spending a ton of money updating my wardrobe each season. Instead, I'm all about little fashion helpers that help me get more out of the staples I do own. Like my favorite knee-high boots I want to last more than a few years. Or the...
My board-gaming family geeked out just a little this week, getting our hands on our very own personalized board game, Our Family's Race Across the U.S.A. For my kids, a new board game is always fun...but one with their own photos as the game pieces? Minds blown. Race...
After attending the NY Toy Fair each year, there's always one product I'm really excited about having discovered, making me want to run back to my laptop and share it with you all immediately. While there were actually quite a few great finds (you followers of our...