If you're looking for Super Bowl recipes for your game day party, from big hearty food to fun appetizers and even cocktails and mocktails should you need a break from beer, we've got you covered. Here are some of our favorite past posts, roundups, and recipe discoveries, for a total of more than 200 Super Bowl recipe ideas. Surely there's one or or two here for you?
(top image: Creamy enchilada potato skins| Cool Mom Eats)
SUPER BOWL RECIPES: THE ESSENTIAL BASICS
(DIY Nacho bar ideas: What's Gaby Cooking)
7 mouthwatering nachos recipes for game day parties 
The ultimate potato skin recipe
9 impressive appetizer ideas that can make a whole meal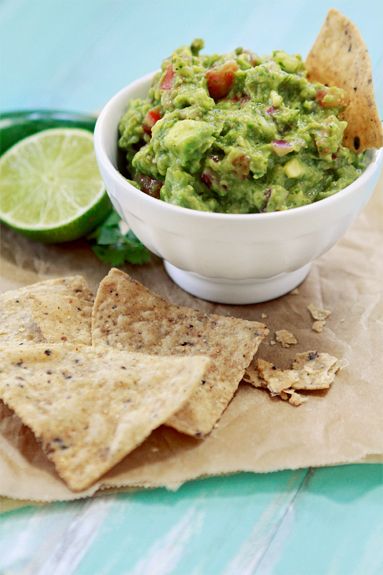 (Roasted Tomatillo Guacamole: Goodlife Eats)
5 amazing guacamole recipes and variations
7 to-die-for Super Bowl party dip recipes
7 creative salsa recipes to make your mouth water
Avocado Salad with "Crackalicious" Dressing
7 macaroni salad recipes your mother would approve of
(Spicy Wasabi Popcorn: Kitchen Confidante)
7 outrageously creative popcorn recipes
Easy make-ahead recipes for parties and cookouts
SUPER BOWL RECIPES: ON THE LIGHTER SIDE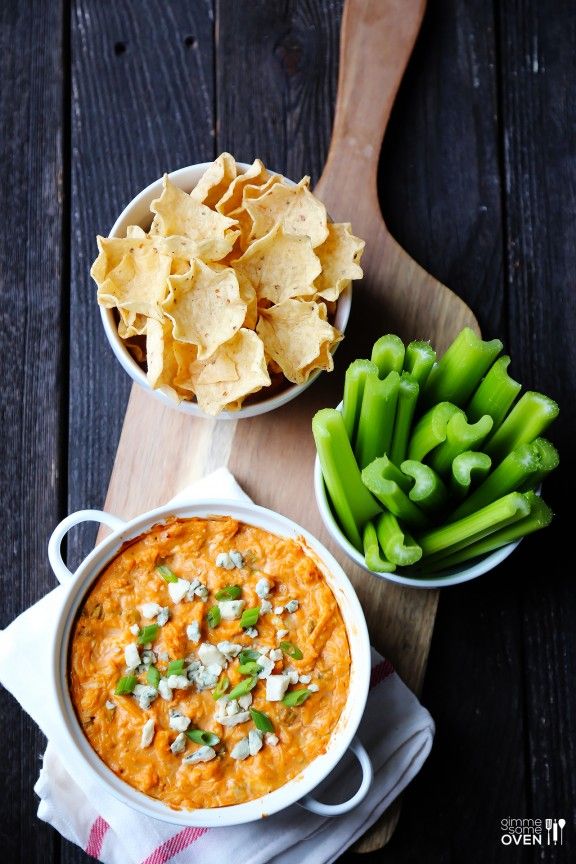 (Skinny Buffalo Chicken Dip: Gimme Some Oven)
Skinny snack dip recipes you can eat more chips.
7 ideas for healthy game day party food
9 healthier Super bowl recipe ideas
SUPER BOWL RECIPES: SLOW-COOKER SAVIORS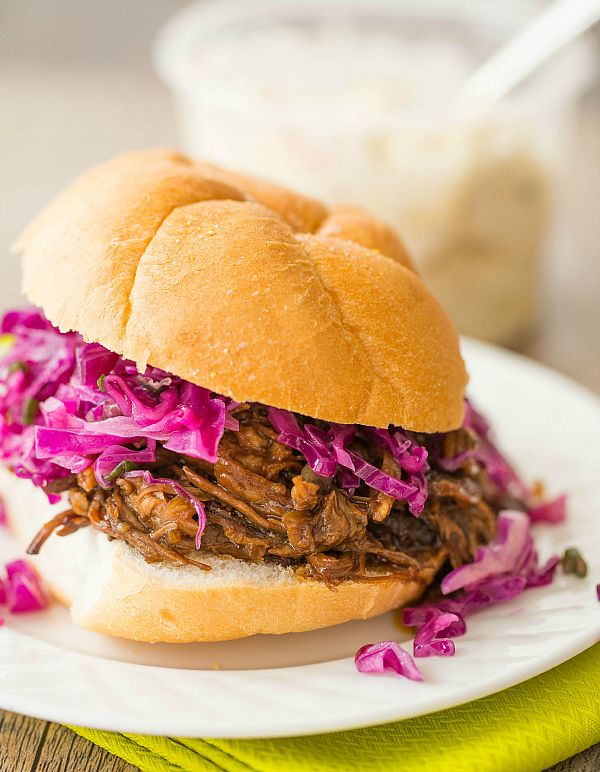 (Slow Cooker Honey-Balsamic Pulled Pork: Brown Eyed Baker)
7 make-ahead Super Bowl party recipes for your slow-cooker
5 crockpot dip recipes for parties that you can make and carry easily
SUPER BOWL RECIPES: MAIN DISHES FOR HEARTIER APPETITES
7 great bacon recipes from snacks to cocktails
6 creative hot dog recipes for the grill
8 barbecue recipe ideas beyond burgers
9 burger recipe variations from around the world
SUPER BOWL RECIPES: LAST-MINUTE CHEATS AND SHORTCUTS
(Taco Bar how-to: Wicked Tacos Online)

How to make a fancy cheese plate with supermarket ingredients
5 brilliant food bar ideas for last-minute party planning
3-ingredient cocktail party recipes
SUPER BOWL RECIPES: DON'T FORGET THE BEVERAGES
(Beergarita recipe: The Cookie Rookie)

7 sophisticated margarita recipes
5 great mocktail recipes for designated drivers on game day
5 outstanding margarita cocktails and mocktails
9 creative sangria recipes to serve a party
5 boozy slushie recipes with mocktail variations
SUPER BOWL RECIPES: FINISH SWEET WITH DESSERTS
(Football cake pops: Baked with Love and Butter)
8 of the best brownie recipes ever
3 fun Super Bowl dessert recipes
Cooking hack: A perfect semi-homemade cookie sandwich recipe
A fantastic indoor s'mores recipe