Trending right now. As in this second.
You are listening to our podcast, right?
Skin purifying vaga-cials? Eyebrow merkins? Scalp Botox? Nose hair extensions? Ready to laugh, friends? This week on Spawned with Kristen and Liz, we combed the internet for the wackiest, wildest, most bizarre beauty trends -- and then we made a few up too. Take a...
Wouldn't we all love our kids to be those self-starters who sit down dutifully each day after school to tackle homework, proofread, make corrections, and hey, maybe do some extra-credit -- all without being asked? Well, yeah. But we're realists And not every kid is...
How do you get back to work after having a baby without losing your mind? How in the world can you start looking -- and feeling -- human again when you feel anything but? How do you carve out me-time when it seems least likely? And the big one: Is it possible to ever...
So much coolness. Where to start…
If you're looking to standout in the holiday card crowd, check out these handmade Christmas Movie Cards on Etsy by TheLassoedMoon.
I have been blessed my whole life with the gift of "can I see your ID please, Miss?" skin. (All credit goes to my mom and grandmother for that one.) But now for the first time, I am grappling with -- cue the horror movie music -- aging skin. I know I'm...
If there's anything that parents can never seem to agree on, it's screen time, so we decided to figure out why this topic is so polarizing on this week's episode of Spawned with Kristen and Liz. And, who better to give us some firm, research-based answers than Anya...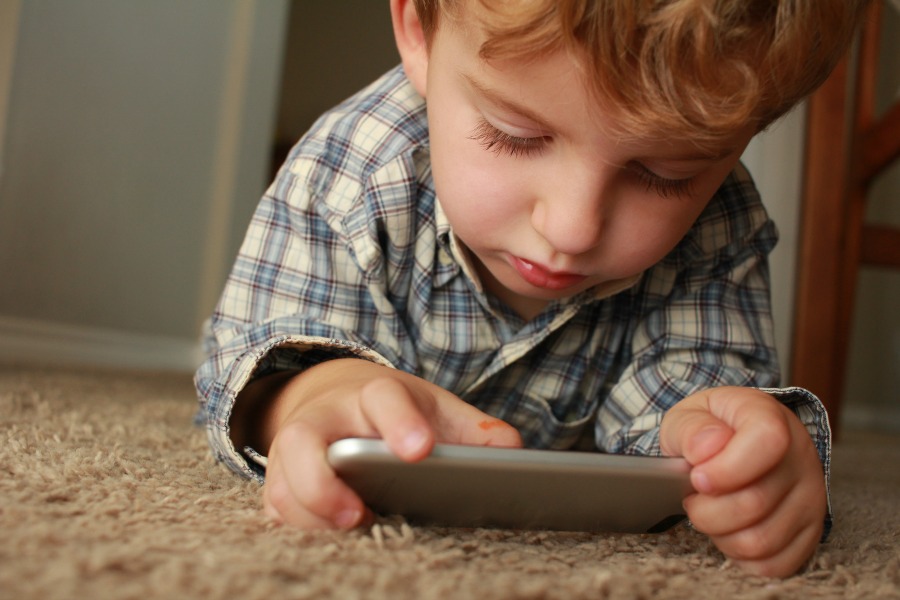 If you're clean out of gift ideas after shopping for everyone in your family and inner circle, print out the ultimate  pack of printable holiday gift tags from Caravan Shoppe, and then throw a few items in your Amazon cart. They not only make it so easy to put...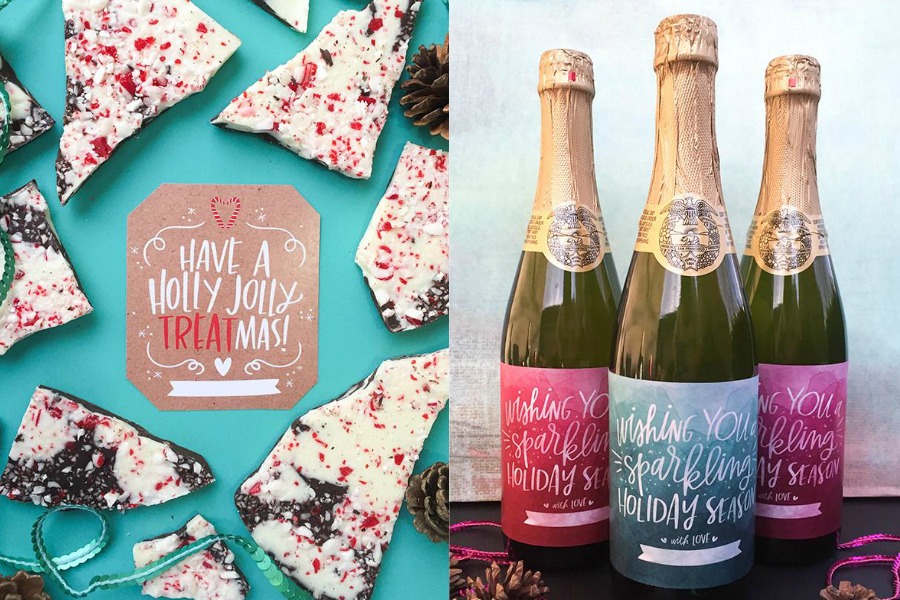 Here are some of the cool things we've been seeing around the web this week. Hope you like them too. Need a laugh today? Start with this fantastic list of 20 of the guaranteed funniest Christmas and holiday cards like the one above from Debbie Draws Funny. WIth 11...
A quick trip to the mall and of course I find myself in the Vans store, at which point I might have squealed upon discovering these new mermaid Vans. How cool are they?! They're actually being billed as "snakeskin" but add the rose gold and well, I see mermaid tail....
Not knowing what kind of sleeping arrangements you'll encounter when you're on vacation is one of the hardest parts of taking a trip with a toddler. Will the hotel have a crib? Will it be disgusting? Will your toddler "sleep" between you and your partner all night...
Kristen and I spent a fun Saturday together this week, getting full makeovers courtesy of our partners, JCPenney Salon and Sephora inside JCPenney. (Do you know how long we could stay there? Long, is all I will tell you.) It's all part of their 10 Days of Nonstop New...
As a fan of the original LEGO Movie and LEGO Batman, I admit I was a little skeptical about the new LEGO NINJAGO Movie. I wasn't very familiar with the NINJAGO franchise and wasn't sure if my 10-year-old daughter would be that into an action film featuring LEGO...
This has been a brutal month with consecutive natural disasters, many right in the contiguous US or close to home, and our hearts are so heavy. There's Hurricane Harvey's devastation in Texas, Hurricane Irma pounding Florida and the Virgin Islands, and now Hurricane...
As much as I love the many "National" days and weeks that help us celebrate everything from women's history to coffee, I think my all time favorite day is National Voter Registration Day. Observed annually on the fourth Tuesday in September -- that's September 26th...
I really like the collection of Brooklyn Backpacks with laptop sleeve from California indie biz, Rareform They're made from upcycled billboards (yay, eco-friendly!) with typography and graphics that give them an edgy look and feel, and ensuring no two are the same....
Aren't cats the original hipsters? They sleep late, live on their own terms, and only pretend that you don't care what you think about them. But unlike real cats (and some real hipsters), they're a lot lower maintenance when they come into your home in the form of...
The moment The Force Awakens movie introduced me to Rey, I wanted to know more. Who was this young brave scavenger? Where was her family? What is in that green portion bread she's eating? Luckily for fans like me, there's a new Star Wars Adventures comic to shed more...
Just like all things Betsey Johnson, these are cool.
When Adidas released their new limited-edition beer-resistant, puke-proof shoes, they had Oktoberfest in mind. Sure, the famous German festival can be slippery and sloshy and generally pretty disgusting, but you know what? So is everyday parenting. Adidas? No need to...
Crisp mornings and fall weekends mean one thing here in the South: football. After school we see the kids out on the field practicing, and neighbors are making plans to tailgate. And while my husband played football through middle and high school (and even declined...
When I came across Broadway Bricks, a site for which 15-year-old Jack Abrams geniusly recreates the great Broadway Musicals using LEGO minifigs, I simply can't believe I hadn't seen it before. I immediately sent the link to my daughter, because she has a...
As excited as I was to get pregnant last summer, I seriously lamented the fact that I'd be wearing maternity clothes into the very fashion-centric fall season. Bye bye, September issue. Except that when I really started digging, I discovered some amazing maternity...
Here are the coolest things we've been seeing around the web this week. Hope you like them too. We're in love with this 11-year-old girl who took Fashion Week by storm. Kheris Rogers is the youngest ever designer (no, not model) to show and her missions is to " spread...
One of the great things about our kids getting older is the ability to watch movies and shows that we actually want to see too. (No offense, Bubble Guppies.) But it's also tough to figure out what they're emotionally ready for, what's over their heads, and what scenes...
Hurricane Irma caused such severe damage in the Caribbean that it destroyed 95% of the buildings on the island of Barbuda alone. Puerto Rico is still coping with major flooding and widespread power outages. The hurricane tore through the Florida Keys before slamming...
As a dedicated public school parent, two things have become abundantly clear to me over the years: 1) Schools are woefully underfunded and 2) Any school is as good as the commitment of the school community. I'll skip number one right now because seriously, don't get...
When it comes to planning our kids' birthday parties, we tend to aim for the trifecta: cool, easy, inexpensive. Which is why I'm always in awe when I come across big budget, outrageous birthday party ideas for kids like the ones here. These are all popular packages,...
Customizing your own clothes is on-trend for kids this fall and a great way to kids express themselves -- whether it's DIY customized denim jackets or color-your-own backpacks and bags. So it's going to be pretty fun for a lot of kids to discover these colorful,...
If your kids are big sports fans like mine, with lots of seasons just getting started or already underway, they love finding fun ways to show off their team spirit. However, lots of schools are starting to ban team jerseys (for real), meaning kids have to get a little...