I totally get the last-minute holiday gift problem. Believe me! I mean, we may have started amassing ideas for our 2020 Holiday Gift Guide in, like…February, but hey, we're busy moms. And we're busy shopping for you sometimes at the expense of our own families. (Oops.) So no judgments at all if you're looking for last-minute holiday gift ideas that don't feel last-minute. We're here to help. From gifts that you can buy locally to gifts that you can make, download, DIY, or IOU, I'm pretty sure you'll find a special something for a special someone on your list. (And maybe even some good stuff for yourself. Just saying. There are some good deals out there!) Top image: Free printable color-your-own Christmas gift wrap from We Are Scout This post contains affiliate links which may generate a small commission that helps support our team at no additional cost to you.
Related: The best subscription gifts for kids this year: 40+ ideas for every age, and every interest
The best last-minute holiday gift ideas
Last-minute holiday gift idea 1: Books FTW!
I got the Christmas Spirit by Connie Schofield-Morrison and Frank Morrison: One of our picks for 19 Meaningful holiday gifts for kids this year.
Go local The independent bookstores in your own town are wonderful resources for last-minute gifts for everyone, from kids to grown-ups — and if our procrastination means throwing more support at these amazing shops? Worth it. Stop by yours for some to pick up some of our favorite suggestions: Christmas books for kids, like The Nutcracker in Harlem, above. So good, you're going to want to read them too. Books for kids who celebrate both Christmas and Hanukkah which will surely be appreciated. 10 books kids and teens should read since they've become movies and TV series because the book is (almost) always better One of the award-winning children's and YA books this year that they haven't got around to reading just yet. One of these 7 excellent children's books about mindfulness is especially perfect this year. A clever new puzzle or activity books for kids to help keep minds sharp and hands engaged A favorite picture book biography to help kids find some new heroes Hit Amazon…or Nordstrom?? We put together a list of all the last-minute shipping deadlines from top stores and you might be surprised to learn that Amazon may not your best bet. Prime members can still get free two-day shipping through 12/23, or by 12/24, get free same-day delivery through Prime or Amazon Prime Now or Pantry.  But as we all know, the post office is woefully delayed this year (through no fault of the postal carriers), so if it's urgent…maybe consider other options. If it's safe to head out in your community, consider a (masked) visit to Target for curbside pickup or same day delivery of books — and more Nordstrom has been rather reliable this year, with expedited shipping by noon 12/23 — or order in-store pickup and they'll even gift wrap for you free!  And yes, they have some cool gift books too. Try Digital Books A Kindle, Nook or Audible download is a great gift too. I also like Libro.fm to support indie booksellers Speaking of digital book subscriptions…
Last-minute holiday gift idea 2: Reading subscription gifts for kids and adults
We're fans of all kinds of subscription gifts, from food to clothes and beyond but the gift of reading is always a joy. Here are a few options.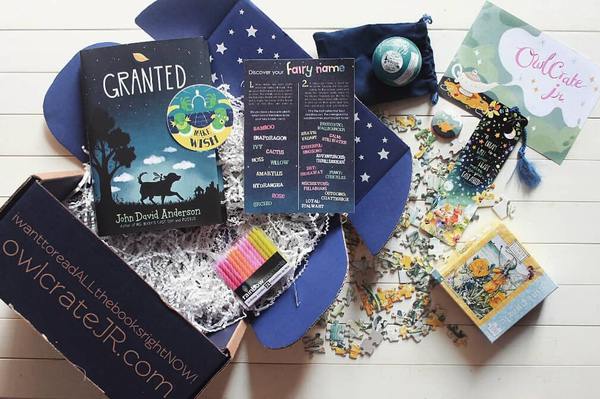 Owlcrate
Owlcrate, via Cratejoy, is a new discovery, and was really popular with our readers judging from your reaction to its inclusion in our favorite gift ideas for tweens this year. The Little Feminist book box delivers monthly empowerment — and we love that. Just Like Me's subscription service features a selection of books starring characters of color every month. For teens and tweens, the Uppercase YA book subscription may be just the ticket. And don't forget magazines! Highlights for Kids continues to be great for little kids. Kazoo Magazine has smart content for tween girls, Aquila is  a fabulous new offering, and we were thrilled to discover Bright Lite, a magazine for tween girls by…tween girls. Get digital with reading subscriptions
E-books and magazines are just as special for kids and grownups — if maybe a little bit harder to wrap (one gifting suggestion: print out the book cover and present it inside a card). There are tons of wonderful options, too. Audiobook subscriptions are fantastic, and we've got 5 options here. Pinna is an awesome ad-free podcast app for kids, filled with tons of audio books. The Epic! app offers unlimited kids' ebooks (good ones) monthly or yearly.
Last-minute holiday gift idea 3: Printable gifts
Printable Love Makes a Family Artwork (item no longer available) and lots more instant download options from ArtCoStore on Etsy
There are so many independent artists who do amazing work and are kind enough to share it with the rest of us — all in the form of printable downloads. Some of them are even free, which…wow. Their creations make lovely holiday gifts, and we love supporting them during this season — and all year, really. Search printable quote art on Etsy and you'll find so many great, affordable options, like the clean, simple designs from ArtCoStore, above. Our friend Ursula at KRAFT&MINT made some beautiful posters for kids with empowering quotes from amazing women – frame them for a sweet gift for a baby or child's room. You can find everything, from sweet printable sayings for teachers to book-inspired art for kids to inspirational quote art, and cool prints to celebrate moms — and hooray, they just require your own printer, paper, and ink. If you don't have the supplies at home, visit any local copy shop, lots of which are open for extended holiday hours.
Last-minute holiday gift idea 4: Food. It's always a good idea.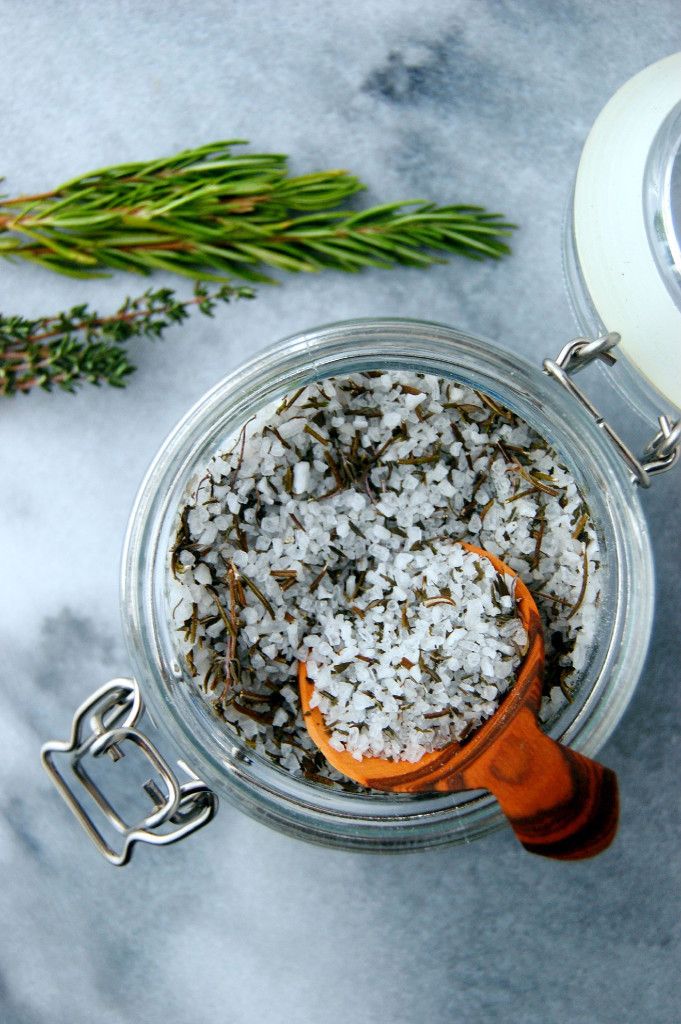 Garden Herb Salt Mix from Uproot Kitchen, one of our favorite easy, homemade food gift ideas 
Make your own gourmet food gifts like you'd find in a store Nothing says "happy holidays" like something straight from your own kitchen. Finding the time to make your own magical treats for last-minute gifts can be tricky, but we have you covered with some easy recipes — and even tips for packing them. First, check our giant list of more than 200+ homemade holiday gift ideas which includes lots of links to our favorite food gift ideas. A few worth calling out: A great list of easy yet fabulous homemade food gifts for the holidays. Christmas bark is always a favorite, and it's easy too. Then we've got 9 more easy, homemade food gift ideas from sweet to savory. Easy food crafts for kids that are fun to do,  and make awesome presents too. Homemade liquor gifts? Very popular this year! LOVE these giftable pop culture gingerbread recipes from unicorns to Star Wars to Doctor Who.  They're so Instagrammable. And you can try one of our 10 festive ways to package your homemade holiday cookies to make them extra-gifty! A DIY gourmet gift basket
Or try making your own DIY food gift basket around a theme, like this Christmas morning coffee gift basket idea at TomKat Studio blog. Other themes: Chocolate, everything pink, gummy gross-outs, self-care and tea, movie night treats, a hot sauce sampler…you name it. Holiday Cookies!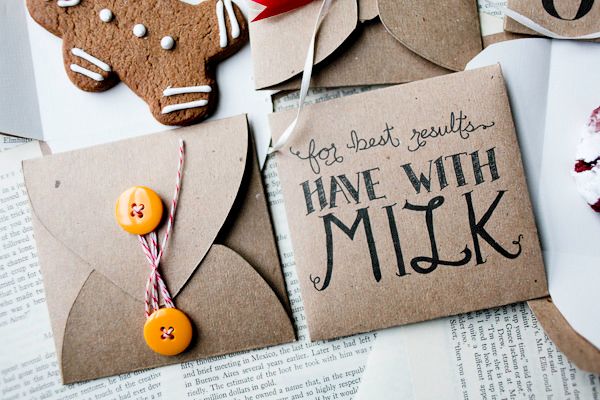 Free printable DIY cookie envelope from Going Home to Roost
Holiday cookies are never a cop-out. and we can help with that.  Here are the best holiday cookie recipes for people who don't like baking. Check out these easy holiday cookie swap recipes that are sure to impress. Another easy one: My own dad's famous peanut brittle recipe, perfected over 20 years. On Cool Mom Eats, Anne shared a crazy easy homemade shortbread cookies with lavender salt recipe. These creative holiday bake sale treats also make fantastic food gifts. 5 thumbprint cookie recipes that are almost too gorgeous to eat. Almost. For fun updates on the classics, look at our list of spectacular, semi-homemade, no-bake holiday cookie balls and 7 Christmas bark recipes with a twist, from melted snowmen to hidden reindeer. And be sure to check this list of 10 clever ways to package holiday cookie gifts so nothing gets broken is so helpful too. Subscription Food Boxes
 Mantry subscription box for men: It's so good!
On Cool Mom Eats, we've put together 19 of the very best food subscription gifts for everyone from coffee drinkers to amateur mixologists to sweet-lovers and kid cooks. Plus, they keep the magic alive after the holidays are over. You can also give an ecard to SugarWish or Sugarfina so someone lucky has a box full of their sugary faves to look forward to. Perfect for kids, grandparents, or that new mom surviving the fourth trimester.   A gourmet gift from the store If you can safely visit a local gift shop or your favorite kitchen store or gourmet shop, there are so many last-minute gift ideas!  Cool Mom Eats Holiday Gift Guide is filled with great last-minute gift ideas and inspiration for things you can pick up at the store like these practical gifts for home cooks, which we all are these days. Specifically, look at these ideas for fun edible stocking stuffers, gifts for coffee lovers (a Breville Nespresso Creatista will win you lots of points), food gear for kids who like to cook, and even some splurge-y gifts for your favorite foodies. (Two words: Le Creuset.) Mail-order cookies from the best bakeries around the country — who could say no? Even if they get an IOU for now. We love all of these gifts supporting favorite NYC food institutions you may not know. And these gift ideas for men supporting Black-owned businesses aren't just for men and dads.  Trust us!
Wine and beer gifts will do Wine is a fantastic last-minute gift idea for so many people on your list. Plus it's easy to find, suits every budget,  and is gratefully received. These canned wines and cocktails make giving them more fun (you can get many of them in-person at Cost Plus World Market). Want the best bourbon ever? Peek at our list of 23 ultra cool men's gifts for our brand of choice. And you can always make a bottle more festive using one our 7 creative ways to wrap wine for gifting (like the cool labels from Alice and Lois above).
Related: Creative holiday gift wrap and printable gift tags: A roundup of our favorite ideas
Last-minute holiday gift idea 5: A Digital Subscription (Beyond Books)
Kate at Cool Mom Tech put together an entire list of 20 digital subscription gifts for last-minute gifting, from apps to book subscriptions, music, film and entertainment and a ton more. Wow. We also have 8 of the best STEM, tech, and geeky subscription gifts just for kids. I especially love the idea of a MasterClass subscription (above), featuring remarkable expert-taught video courses. We even included a couple in our list of favorite men's gifts (Judd Apatow! Spike Lee!) and gifts for your hard-to-please mother-in-law (Alice Waters!). Click over and you'll find some really smart ideas I think you'll love.
Last-minute holiday gift idea 6: Cool tech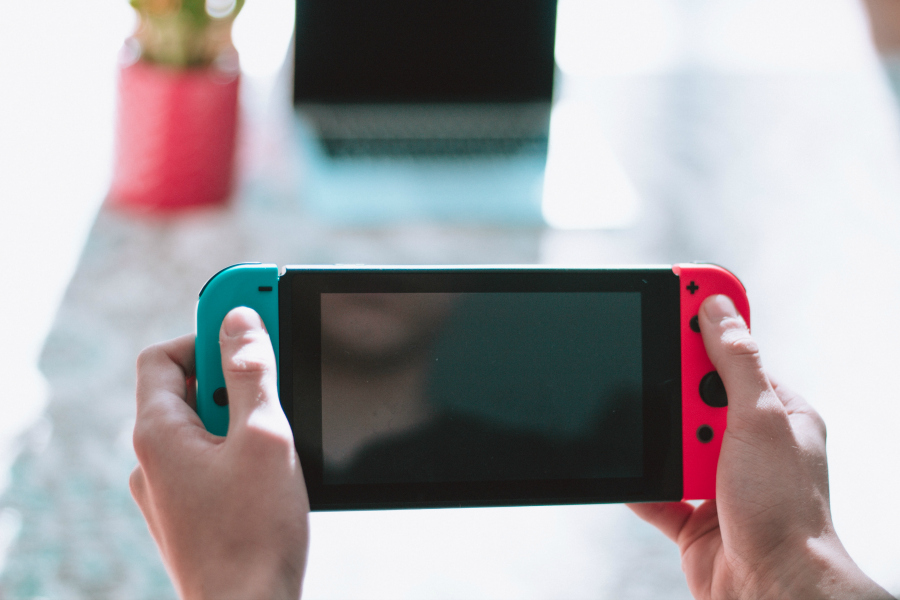 Everyone is all about tech these days — even kids are tablet and smartphone experts, as you know — so getting a high-tech toy or gift is bound to be a win. Even if you can't get a PS5. (Sniff, we know we know.) Cool Mom Tech will hook you up with dozens of amazing holiday tech ideas this year. Here are our team's favorite video games to play together as a family. If you've got a gamer, a download of a favorite game for XBox, Playstation, Wii or my kids' new favorite, Nintendo Switch, is so smart and easy — and instant! If your kids don't yet have Animal Crossing, they'll be thrilled with an instant download.
If you don't know what they want to play, a Nintendo gift card (or Xbox or Playstation0 lets them pick out their own favorite. And teens like mine would be stoked for an IOU for Scott Pilgrim vs The World game, coming out a couple weeks after Christmas. For smaller gifts, don't miss this smart list of tech gift ideas under $25. Have a kid obsessed with Fortnite? We can help jar some ideas with this list of fun Fortnite gifts.
We're big believers in adding little touches to make a gift truly special, and that is especially true for tech presents. Add a cool, festive case to that new iPhone (Nordstrom has a ton we found), pick up a stylish band to go with the Apple Watch, give your tween some cat-ear headphones to go with a Spotify or Apple Music subscription. Bonus: Throw in a warranty like Squaretrade instead of what the retailers offer, and give your kid's new smartphone a deluxe pre-set up (which you'd probably want to do anyway). The little things help add up to great gifts.
Last-minute holiday gift idea 7: Experience gifts and memberships. Maybe virtual ones.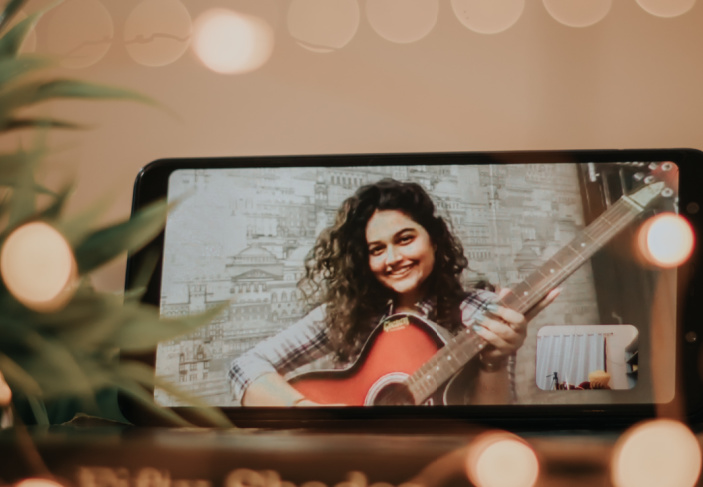 There's something wonderful about a present that's not so much about getting yet another thing  — it's more about creating memories. That's why we're big fans of experience gifts. Things like an annual family membership to a local museum, zoo, science center, or indoor play space is a gift really does keep giving throughout the year, as cheesy as that might sound. But with Covid this year, a lot of experience gifts are prohibitive or require waiting. So that's why Caroline put together a thorough list of virtual experience gift ideas for kids and adults. They may be online, but they're fun, we promise! Then again, an IOU to support a local theater, concert venue, or other performing arts institution would be wonderful — both for the venue and for your giftee. Performing arts have been hit so hard this year — and so a donation to Save Our Stages could be really thoughtful to go with the IOU.
Last-minute holiday gift idea 8: Gift subscription boxes
We love how subscription boxes keep the holiday spirit alive all year round (or, you know, just month-to-month if that's what you prefer). And we love even more that there are so many subscription boxes available, because you're bound to find something that fits your giftee's personality. Start with 40+ of our favorite subscriptions for kids of all ages to get an idea of just how many different kinds are out there. We recently compared the 3 top kids' subscription clothing boxes, all of which would be make a fabulous last-minute holiday gift, including Kidbox (above) which gives back to other kids in need. Got a foodie in mind? On Cool Mom Eats, we've put together 19 of the very best food subscription gifts for kids, adults, and adults who act like kids. (Know anyone like that?) We wouldn't say no to any of these wonderful but practical subscription boxes either. A never-ending supply of razors? Toothbrushes? The best sponges ever in the age of Covid? Bring it on. Board game subscription boxes can keep family game nights fresh.
Food subscription boxes just for kids who love to cook keep the kitchen hopping, like Foodstirs, above. Causebox is the ultimate do-good subscription gift for women. Digital subscriptions are perfect for just about everyone — seriously. Movie lovers, audiophiles, lifelong learners, YouTube addicts…everyone. These digital subscription gifts cover them all. Note: while these boxes themselves may not make it under the tree by December 25, you can have a lot of fun presenting them anyway. Think creatively, using printable gift tag, fun gift wrap, or send everyone on a scavenger hunt around the house, complete with clues, to track down the final gift card.
Last-minute gift idea 9: DIY gifts or crafts from the kids. Or you.
DIY Sparkle Unicorn Ornaments from Hello Wonderful
Aw, it's hard to go wrong with handmade and DIY gifts that kids can make. Almost everyone on your list is going to swoon (and let's be honest, making them keeps kids nice and busy in the days leading up to the holidays). Start here with our giant list of more than 200+ homemade holiday gift ideas where you'll find DIY gifts for boyfriends, girlfriends, men, women, kids, neighbors, teachers…including lots the kids can make. These food crafts for kids are easy and totally adorable. Our roundup of cool DIY holiday gifts includes the homemade sparkle unicorn ornaments (above), Sharpie mugs, woven beaded bracelets, potpourri pouches, essential oil gifts and so much more — all projects that you can do with your kids. Here are a bunch of easy handmade ornaments for kids – perfection.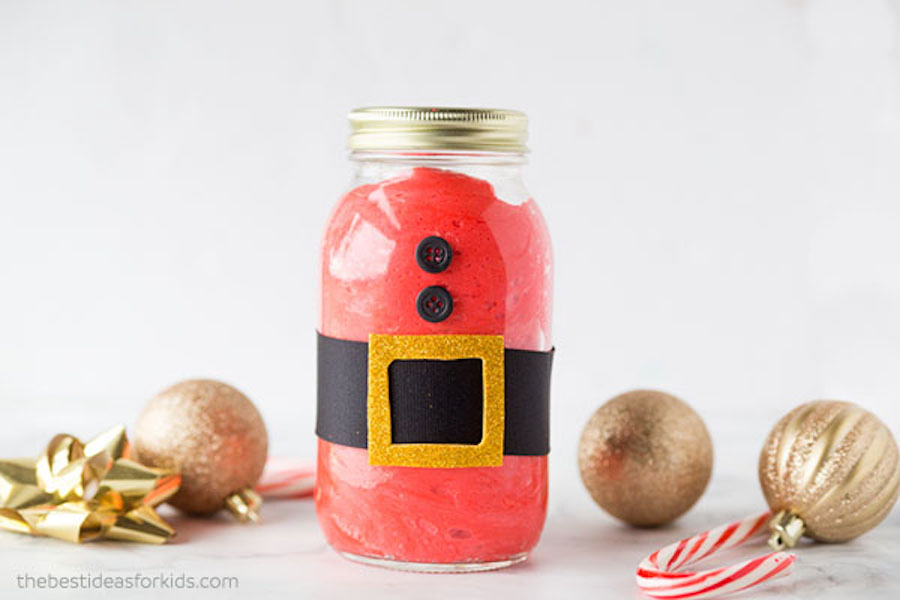 Kids will love making Santa slime for their friends from this recipe from The Best Ideas for Kids. Because, slime. Also…more slime. Because, more slime. For something a little more sentimental — mom, dad, grandparents — be sure to check out the sweet handmade craft gifts that kids can make for that we included in our Mother's Day guide. Hearts will melt! We've got handmade gift ideas for dads, too. Love this super simple last-minute DIY idea that Kate just shared, from the kids to the grandparents — and it takes no time and no money,. Really! We also have lots of easy DIY cards for moms that can be adapted for anyone else in the family, and special DIY Valentine's Day gifts from kids to their friends that can be perfect this time of year, too.
Last-minute gift idea 10: Photos + videos
Handmade phone ornament via Chica Circle
Family photos are incredibly special to receive as gifts, especially for family we haven't seen nearly enough this year. These gifts get evenmore special when they're not unceremoniously emailed (though we'll take that too). And man oh man do we have some great suggestions for gifting them — even if it is last-minute. You can never go wrong with a family photo!  Check out these creative kids' portraits ideas, and all you have to do is add a frame. We've also got tips for taking better holiday photos of your kids. This DIY idea transforms phone photos into ornaments for the tree, as seen above from Chica Circle. This app lets you add digital photos (and video!) to paper cards. Here's a way for a holiday group card to just keep on giving. You can also turn your photos and videos into a gift using free, easy services like Animoto or one of these video editing app. The end products are still so thoughtful and personal, and worth cherishing.
Related: 12 wonderfully creative photo gifts for dads and grandpas
Last-minute gift idea 11: Beauty and pampering gifts
There's no doubt as to how many cool beauty gifts await you in person at your local chemist, pharmacy, or gift shop so start there! If you are thinking Sephora they have lots of last-minute gift ideas on sale, plus you can order for quick in-store pickup. (I became obsessed with good lash enhancing mascaras like Two-Faced, above, in this, The Year of Face Masks) Anthropologie and Target also offer body and beauty gifts in every price range. Check out the awesome subscription box in our guide to self-care gifts for anyone who needs a little me time. Perfect for nearly everyone after the kind of year this has been. Ooh, and what about the idea of gifting the opportunity for a beauty fanatic in your life to design their own shampoo and conditioner? Also take a look around at local drugstores and boutiques. Liz swears by City Chemist in NYC, which always has gifts from high-end brands like Tata Harper, Smashbox and Dr Hauschka. And? This close to the holidays, they're often on sale. Pro tip: Contact your local hair salons, spas, and gyms, which tend to stock cool, on-trend beauty products and can really use the support. 
Related: 7 beauty splurges that are totally worth it
Last-minute gift idea 12: A DIY custom gift basket
Zombie Survival Kit | Sandy Toes & Popsicles
Kristen swears by making themed personalized gift baskets when she needs a last-minute gift. We cosign the idea! Start with this DIY gift basket tutorial. Whatever you do will be well-received, provided you create it with the particular person in mind. (Like, now's not the time to put together a cookie basket for someone starting Whole 30 next month — but it could be a great time for a winter pandemic pantry restock.) More ideas: How about a zombie survival gift kit for Walking Dead fanatics? Or a ffamily movie night gift basket that helps you put together a home theater. You could give someone who you just know would love bingeing The Crowna Netflix subscription and one of these cool The Crown fan gifts, along with some microwave popcorn, and a tiara, all in a cute box. Give someone the gift of chill with a beauty basket and lots of scented candles and bath bombs. For kids, think: Art and craft supplies, mini games, or gifts around a theme they love, like superheroes, Star Wars, Fortnite, or rainbows and unicorns. If DIYing still isn't your thing, remember there are expertly curated gift baskets that don't feel corporate or cookie cutter at all — check with these local chocolatiers around the US, for example.
Last-minute holiday gift idea 13: Gift cards, but cooler.
DIY Felt Gift Card Holder | Paper & Stitch
If you think that gift cards are impersonal, stop right there —  most people really do appreciate them. And we've got some creative ideas for giving them. Take a look at the cool DIY and printable gift card holder ideas like the one above. Cute mini envelopes make every card look more exciting (and also provide good places to stash gift receipts). Everyone loves a card to their favorite store, restaurant chain, Apple Music or Google Play, but we love supporting smaller local and independent businesses now more than ever  — coffee houses, salons, toy stores, restaurants, salons, and boutiques. And they often have their own gift certificates for sale. Oh, and did you know you often don't have to go to the s place to purchase gift cards? This is a fantastic tip for procrastinators (like us, ha):  stores like CVS, Target, Duane Reade, and local grocery stores all carry a wide variety. You may be hitting those places in the next few days anyway for cards or last-minute gift wrap or hand soap, so you can stock up without going out of your way . There's always e-gift cards too. Yay for shopping in your PJs!
Last-minute gift idea 14: A thoughtful charitable donation
Donations to the Feeding America Covid-19 Relief fund do a lot of good right now.
This is the one kind gift that may be last-minute, but it's never last in our hearts. It's hard to know where to even begin, but foremost on our minds is a donation to local food banks, the #ChefsforAmerican initiative of World Central Kitchen, or orgs like Feeding America Covid-19 Relief fund to help support the unconscionable number of food-insecure Americans right now. Also consider donations that support independent journalism, donations supporting small businesses — especially Black- and women-owned businesses hit hard by the pandemic — as well as civil liberties and Black Lives Matter efforts, local and national bail funds, donations supporting performing arts and artists, environmental justice… what matters to the person you're giving to? Because if you pick the right organization, nothing will be more meaningful to them. (Also, please don't forget that immigrant kids and families separated at the US border continue to need support too.)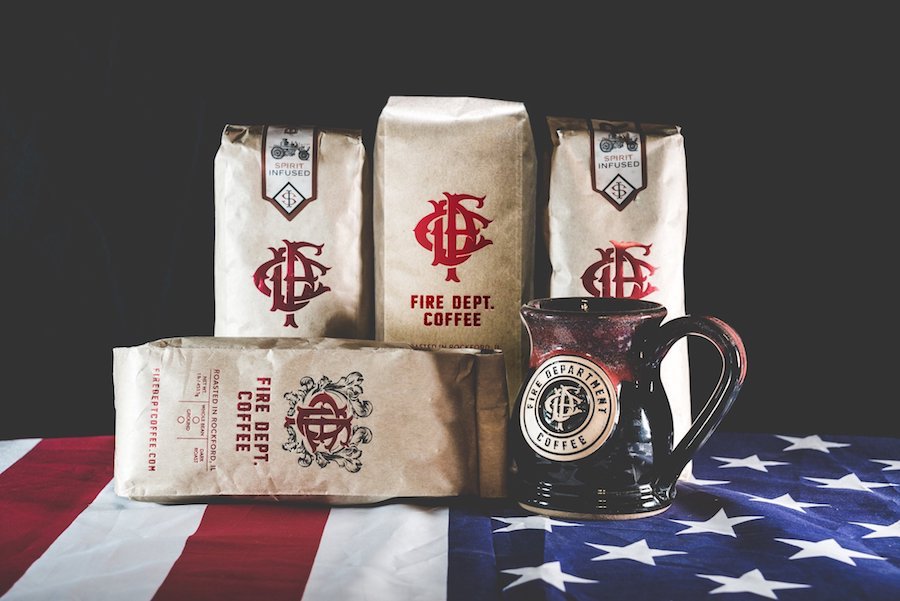 We love shops that give back, and loves this list of 35 fabulous gifts that give back to 35 fabulous causes can really use your support.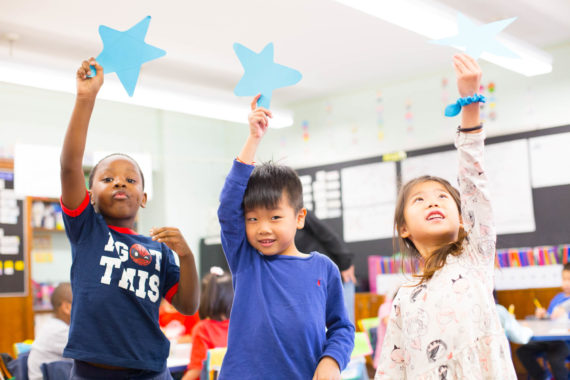 With public schools and school kids suffering this year, as we all well know, one of our very favorite nonprofits remains Donors Choose. Make a donation in someone's honor, specifically to the projects they love: Science, arts, animals, nature, or anything, whether it's science-based, the arts, or basic supplies. (It's also one of our top meaningful gifts for kids each year.) Some charitable organizations and foundations are even offering 5x matching gifts for some projects right now! That means you can fully fund a $500 classroom project for just $100. Now that's a gift that keeps on giving.