We totally get the last-minute holiday gift problem. Believe us! I mean, we may have started working on our 2017 Holiday Gift Guide in, like…May, but hey, we're busy moms. And we're busy shopping for you!
So no judgments at all if you're looking for last-minute holiday gift ideas that don't feel last-minute. We're here to help.
From gifts that you can buy in time to gifts that you can make, download, or DIY, we're pretty sure you'll find a special something for a special someone on your list.
(And maybe even some good stuff for yourself. Just saying.)
—This post has been updated for 2017—
CMP is an rstyle affiliate
Top: DIY Santa Slime recipe via The Best Ideas for Kids blog
Related: 12 fabulous last-minute beauty gifts for everyone on your holiday shopping list. Including you.
Last-minute holiday gift idea 1: Books FTW!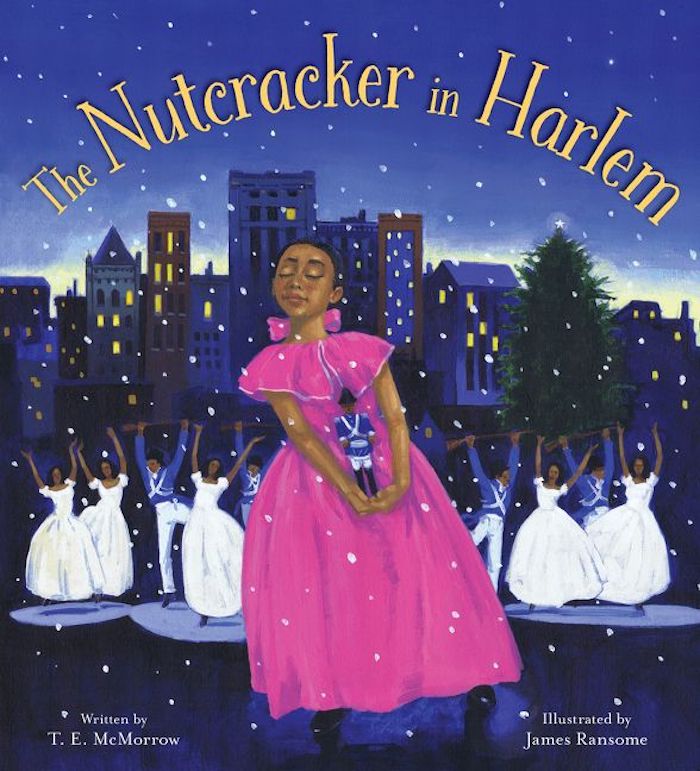 Go local
The independent bookstores in your own town are wonderful resources for last-minute gifts for everyone, from kids to grown-ups — and if our procrastination means throwing more support at these amazing shops? Worth it! Stop by yours for some to pick up some of our favorite suggestions:
Christmas books for kids, like The Nutcracker in Harlem, above. So good, you're going to want to read them too.
Gorgeously gorgeous look-and-find books for kids that go way beyond Where's Waldo.
Two classic children's books to read before they hit the theaters (and one that already has).
Funny books on fatherhood that dads everywhere will identify with.
Kids' activity books that we love for summer, but they honestly they're great all year-round.
Books that hit Amazon's "most read" list.
Wonderful kids' books that won the Coretta Scott King Award.
The YA 2017 National Book Award finalists are fantastic reads.
Must-read books for tweens who want to stay woke.
Hit Amazon
Want to shop Amazon and make good use of that Prime membership? We don't blame you. Prime members can still get FREE two-day shipping today, Dec. 22 through midnight with no minimum order. Prime members can get free one-day shipping in select areas on Saturday. And those of you in select areas (i.e. bigger cities) can even get free same day delivery on Sunday. Wow.
Try subscriptions
We're fans of all kinds of subscription gifts, from food to clothes and beyond, but book and reading subscriptions are some of our favorites.
The Little Feminist Book Box  
The Little Feminist book box delivers monthly empowerment — and we love that.
Just Like Me's subscription service features a selection of books starring characters of color every month.
For teens and tweens, the Uppercase YA book subscription may be just the ticket.
And don't forget magazines! Highlights for Kids continues to be great for little kids. Kazoo Magazine has smart content for tween girls, and we were thrilled to discover Bright Lite, a magazine for tween girls by…tween girls!

Get digital
E-books and magazines are just as special for kids and grownups — if maybe a little bit harder to wrap (one gifting suggestion: print out the book cover and present it inside a card). There are tons of wonderful options, too:
Texture puts current and back issues of magazines of every kind at your fingertips at an amazing price.
Pinna is an awesome ad-free podcast app for kids, filled with tons of audio books.
The Epic app offers unlimited kids' ebooks monthly or yearly.
Related: All of our favorite holiday tech gift ideas for 2017 in one place
Last-minute holiday gift idea 2: Food. It's always a good idea.
Pumpkin Poundcake with Chocolate | Sara Kieffer for The Vanilla Bean Blog
Make your own
Nothing says "happy holidays" like something straight from your own kitchen. Finding the time to make your own magical treats for last-minute gifts can be tricky, but we have you covered with some easy recipes.
A great list of easy yet fabulous homemade food gifts for the holidays. (We'd be over the moon if someone made us that pumpkin pound cake above. Hint, hint.)
Even more homemade food gift ideas. And they're easy to make!
5 thumbprint cookie recipes that are almost too gorgeous to eat. Almost.
Easy food crafts for kids that are fun to do,, and make awesome presents like these Rudolf Pretzels from Brite and Bubbly
We love the gourmet DIY hot chocolate mixes and gingerbread biscotti recipe from the DIY category of our holiday gift guide. Festive and yummy.
LOVE these giftable pop culture gingerbread recipes from unicorns to Star Wars to Doctor Who.  They're so Instagrammable. And you can try one of our 10 pretty cookie-packaging techniques to make them extra-gifty!
Here are the best holiday cookie recipes for people who don't like baking.

Wrappable food gifts
Our Cool Mom Eats Holiday Gift Guide is filled with great last-minute gift ideas and inspiration for things you can pick up at the store, amazing food subscription service gifts that keep the magic alive after the holidays. The companies we found can deliver things like gourmet cookies, dessert-making kits, exotic eats, and full-on meals (like the Takeout Kit above).
If you're courageous enough to brave the local mall, you can find fun edible stocking stuffers, gifts for coffee lovers (a Breville Nespresso Creatista will win you lots of points), food gear for kids who like to cook, and even some splurge-y gifts for your favorite foodies. (Two words: Le Creuset.)
Give food gifts that give back — these awesome gifts support meaningful causes and social justice. And that's a true gift indeed.
Give an ecard to SugarWish so someone lucky has a box full of their sugary faves to look forward to. Perfect for kids, grandparents, or that new mom surviving the fourth trimester.
Wine and Beer work
Wine is a fantastic last-minute gift idea for so many people on your list. Plus it's easy to find, suits every budget,  and is gratefully received. These canned wines and cocktails make giving them more fun (you can get many of them in-person at Cost Plus World Market). A
And you can always make a bottle more festive using one our 7 creative ways to wrap wine for gifting (like the cool labels from Alice and Lois above).
Similarly, we found awesome holiday themed six-pack holders for beer but hurry and order them!
Related: Our very favorite food-related holiday gift ideas for 2017
Last-minute holiday gift idea 3: Cool tech

Everyone is all about tech these days — kids are tablet and smartphone experts, as you know — so getting a hi-tech toy or gift is bound to be a win.
Some of our favorite tech gifts are also the most practical. They're practically guaranteed to use these suggestions every day — like the Tile Bluetooth tracker above that you can pick up from stores like Target and Best Buy.
We have it on good authority that this hi-tech coffee cup will revolutionize the lives of coffee drinkers everywhere. And you can get it right at your local Starbucks!
These STEM toys are so fun, kids won't realize they're also educational. We especially like the STEM subscription box for last-minute gifting. Find them online or at the Apple Store or Best Buy.
We were amazed by these fantastic tech deals on Amazon, many of which are still on sale!
It's not tech per se, but we think this Super Mario gingerbread house from Michael's stores nationwide is gift that gamers of all ages will "wahoo" for.
You can also get lots of these seriously cool tech stocking stuffer ideas at a store near you.
We're big believers in adding little touches to make a gift truly special, and that is especially true for tech presents. Add a cool, festive case to that new iPhone (like the cool Kate Spade case at Nordstrom, above), pick up a stylish band to go with the Apple Watch, give your tween some cat-ear headphones to go with their Spotify subscription.
Bonus: Throw in a warranty like Squaretrade instead of what the retailers offer, and give your kid's new smartphone a deluxe pre-set up (which you'd probably want to do anyway). The little things help add up to great gifts.
Last-minute holiday gift idea 4: Experience gifts and memberships
Elephant Touch Experience | IfOnly
There's something wonderful about a present that's not so much about getting yet another thing  — it's more about creating memories. That's why we're big fans of experience gifts. Things like an annual family membership to a local museum, zoo, science center, or indoor play space is a gift really does keep giving throughout the year, as cheesy as that might sound.
Specific experience gifts are fun too — like the unique experience opportunities we rounded up for dads. What dad wouldn't want to pet an elephant? C'mon!
Is there a whiskey lover in your life who'd love a trip to this Brooklyn distillery we shared in our holiday gift guide? We can think of a few!
And experience gifts mean special memories for kids and families too. Puzzle rooms, circus classes, mini golf — all of these are awesome for adventurous kids.
The holidays are a good excuse to get a little more out-there than usual with your ideas (and wallet). These outrageous birthday party ideas for kids are so much fun, they promise to be unforgettable. (Pajama party at the American Museum of Natural History, anyone?)
Last-minute holiday gift idea 5: Gift subscription boxes
We love how subscription boxes keep the holiday spirit alive all year round (or, you know, just month-to-month if that's what you prefer). And we love even more that there are so many subscription boxes available, because you're bound to find something that fits your giftee's personality. Start with 17 of our favorite subscriptions for kids of all ages to get an idea of just how many different kinds are out there.
Liz shared three favorite subscription boxes on the TODAY Show this week perfect for all kinds of kids!
Kidbox (above) is like Stitch Fix…for kids! Plus, it gives clothing to children in need with every purchase.
Speaking of style, a subscription box by Rachel Zoe is made for fashionista friends.
We wouldn't say "no" to any of these wonderful but practical subscription boxes. A never-ending supply of razors? Bring it on.
Board game subscription boxes can keep family game nights fresh.
Food subscription boxes for kids who love to cook keep the kitchen hopping, like Foodstirs, above.
Causebox is the ultimate do-good subscription gift for women.
We can also recommend specific subscriptions for STEM loving kids and future coders, subscriptions for kawaii lovers, subscriptions for voracious readers (also see more ideas up top for that).
Digital subscriptions are perfect for just about everyone — seriously. Movie lovers, audiophiles, lifelong learners, YouTube addicts…everyone. These digital subscription gifts cover them all.
For anyone who's expecting a baby, we love the Stork Bag subscription service.
And while these boxes themselves may not make it under the tree by December 25, you can have a lot of fun presenting them anyway. Think creatively, using printable gift tags.
Last-minute gift idea 6: DIY gifts or crafts from the kids
DIY Sparkle Unicorn Ornaments | Hello Wonderful
Aw, it's hard to go wrong with handmade and DIY gifts that kids can make. Almost everyone on your list is going to swoon (and let's be honest, making them keeps kids nice and busy in the days leading up to the holidays).
These food crafts for kids are easy and totally adorable.
Our roundup of cool DIY holiday gifts for 2017 includes homemade sparkle unicorn ornaments (above), Sharpie mugs, woven beaded bracelets, potpourri pouches, essential oil gifts and so much more — all projects that you can do with your kids.
Here are a bunch of easy handmade ornaments for kids – perfection.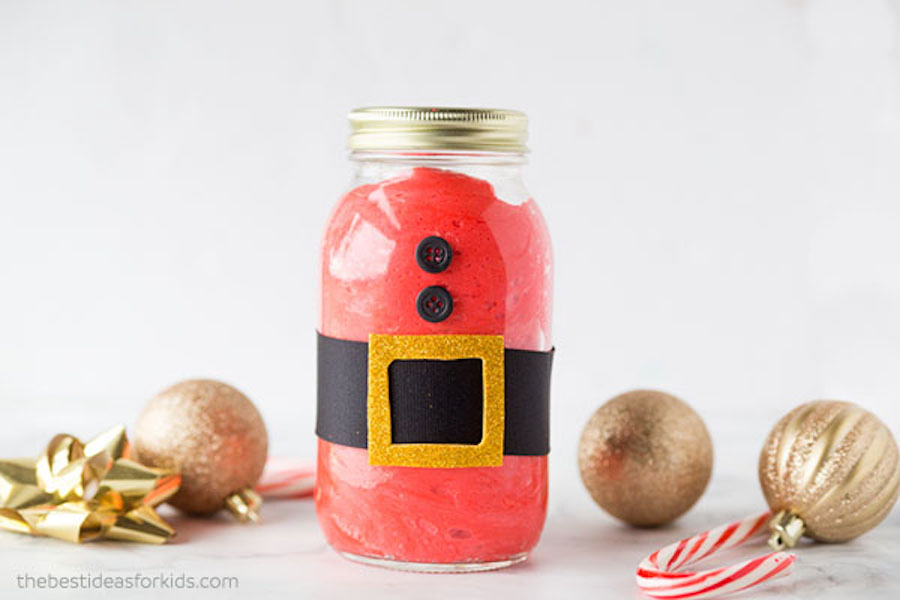 Kids will love making Santa slime for their friends from this recipe from The Best Ideas for Kids. Because, slime.
For something a little more sentimental — mom, dad, grandparents — be sure to check out the sweet handmade craft gifts that kids can make for that we included in our Mother's Day guide. Hearts will melt!
We also have lots of easy DIY cards for moms that can be adapted for anyone else in the family, and special DIY gifts just for dads — all of which older kids can make on their own, or younger kids can pull off (well, maybe with a little help).
Related: Spark holiday magic with these printable letters for Santa
Last-minute holiday gift idea 7: Printables
State Pride Printable Art | Ink Lane Designs
There are so many independent artists who do amazing work and are kind enough to share it with the rest of us — all in the form of printable downloads. Some of them are even free, which…wow. Their creations make lovely holiday gifts, and we love supporting them during this season — and all year, really.
We included the cool state printables (above) by Ink Lane Designs in our list of thoughtful holiday gifts for grandparents.but they're so lovely, anyone would enjoy them.
Our friend Ursula at KRAFT&MINT made some beautiful posters for kids with empowering quotes from amazing women – frame them for a sweet gift for a baby or child's room.
You can find everything, from sweet printable sayings for teachers to book-inspired art for kids to inspirational quote art, and cool prints to celebrate moms — and hooray, they just require your own printer, paper, and ink.
I you don't have the supplies at home, visit any local copy shop, lots of which have special holiday hours.
Last-minute gift idea 8: Photos + videos
Family photos are incredibly special to receive as gifts, and even more so when they're not unceremoniously emailed (though we'll take that too). And man oh man do we have some great suggestions for gifting them — even if it is last-minute.
This DIY idea transforms phone photos into ornaments for the tree, as seen above from Chica Circle.
You can never go wrong with a family photo!  Check out these creative kids' portraits ideas, and all you have to do is add a frame.
This app lets you add digital photos (and video!) to paper cards.
Here's a way for a holiday group card to just keep on giving.
You can also turn your photos and videos into a gift using free, easy services like Animoto or one of these video editing app. The end products are still incredibly thoughtful and personal, and worth cherishing.
Related: Cool photo gifts for Instagram parents (that's all of us, right?) 
Last-minute gift idea 8: Beauty and spa gifts
There's no doubt as to how many cool beauty gifts await you in person at shops like Sephora if you're hitting the mall — many of which are awesome last-minute buys. (We're especially partial to the MAC lipstick set above that we included in our glam gifts for BFFs guide.)
Also check out our favorite fab beauty products that make terrific last-minute beauty gifts for everyone on your list.
Anthropologie and Target also offer body and beauty gifts in every price range. From a new shaving product for a special guy in your life to bath bombs, fragrance, and gift sets of all kinds.
Check out the awesome subscription box in our guide to self-care gifts for anyone who needs a little me time. Perfect for nearly everyone after the kind of year this has been.
Ooh, and what about the idea of gifting the opportunity for a beauty fanatic in your life to design their own shampoo and conditioner?
Also take a look around at local drugstores and boutiques. Liz swears by City Chemist in NYC, which always has gifts from high-end brands like Tata Harper, Smashbox and Dr Hauschka. And? This close to the holidays, they're often on sale.
Pro tip: Stop by local hair salons, spas, and gyms, which tend to stock cool, on-trend beauty products.
Also check out Liz's list for the best beauty stocking stuffers. They don't feel stocking stuffer-y at all.
Related: 7 beauty splurges that are totally worth it
Last-minute gift idea 9: A DIY custom gift basket
Zombie Survival Kit | Sandy Toes & Popsicles
Kristen swears by making themed personalized gift baskets when she needs a last-minute gift. We cosign the idea! Start with this DIY gift basket tutorial. Whatever you do will be well-received, provided you create it with the particular person in mind. (Like, now's not the time to put together a cookie basket for someone starting Whole 30 next month.)
Examples: How about a zombie survival gift kit for Walking Dead fanatics? Or, as we suggested as a holiday gift idea for teachers, a night off basket, filled with movie-related goodies.
You could give someone who you just know would love bingeing Stranger Things a Netflix subscription, a pair of cozy socks (the Uggs socks in our me-time gift guide would be perfect), and microwave popcorn, all in a cute box.
Give someone the gift of chill with a gift card to a spa, some nail polishes; or one of the beauty gift ideas above.
For kids, think: Art and craft supplies, mini games, or gifts around a theme they love, like superheroes, Star Wars, or rainbows and unicorns.
If DIYing still isn't your thing, remember there are expertly curated gift baskets that don't feel corporate or cookie cutter at all — check with these local chocolatiers around the US, for example.
Last-minute holiday gift idea 10: Gift cards, but cooler.
DIY Felt Gift Card Holder | Paper & Stitch
If you think that gift cards are impersonal, stop right there —  most people really do appreciate them. And we've got some creative ideas for giving them.
Take a look at the cool DIY and printable gift card holder ideas like the one above. Cute mini envelopes make every card look more exciting (and also provide good places to stash gift receipts).
Everyone loves a card to their favorite store, restaurant chain, or iTunes or Google Play, but we love supporting smaller local and independent businesses — coffee houses, salons, toy stores, and boutiques. And they often have their own gift certificates for sale.
Oh, and did you know you often don't have to go to the s place to purchase gift cards? This is a fantastic tip for procrastinators (like us, haa). Stores like CVS, Target, Duane Reade, and local grocery stores all carry a wide variety. You may be hitting those places in the next few days anyway for cards or last-minute gift wrap or hand soap, so you can stock up without going out of your way .
There's always e-gift cards too. Yay for shopping in your PJs!
Last-minute gift idea 11: A thoughtful charitable donation
Donations to the David Sheldrick Wildlife Trust helps orphaned baby elephants like Emoli and Maisha
This is the one kind gift that may be last-minute, but it's never last in our hearts.
If you're looking for ideas for where to give, we recently made a list of organizations were doubling their donations on Giving Tuesday — they may have similar opportunities in place this holiday.
Also check out our own staff's favorite charities. As you might guess, we're also personally partial to charities that support mothers and families, like the Good Plus Foundation, and charitable organizations that provide gainful employment.
We love shops that give back, and loves this list of 35 fabulous gifts that give back to 35 fabulous causes can really use your support.
Weather-wise, it was a tough year for so many. There are organizations that still need help for Hurricane Irma victims, the people of Puerto Rico, and rebuilding efforts in Texas.
You can also give to Donors Choose in someone's honor, specifically to the projects they love: Science, arts, animals, nature, or anything., whether it's science-based, the arts, or coding. Some charitable organizations and foundations are even offering 10x matching gifts for some projects right now! That means you can fully fund a $1000 classroom project for just $100.
Now that's a gift that keeps on giving.